Olusegun Matthew Obasanjo is a prominent figure in the history of Nigeria, he is the first person to serve as a military ruler and a civilian president. Read further for detailed information about Olusegun Obasanjo Biography and Net Worth.
Olusegun Obasanjo Biography
Prominent Figure Olusegun Obasanjo came from a humble background where they had nothing. However, his background did not deter him from striving which later paid off big time in the end.
Also, read Major General Faruk Yahaya's Biography.
Family Background
Mr. Amos Adigun Obaluayesanjo Bankole and Mrs. Asabi Bernice Bankole, Obasanjo's parents, lived in the little town of Ibogun-Olaogun Owu in Ogun State.
Obasanjo was the eldest son of a large family. He is the first of twelve children born to his parents.
Unfortunately, Obasanjo and his younger sister were the only ones to survive; the others died as they grew up. Obasanjo grew up helping his parents on the farm, which was their only source of income.
Date of Birth Saga
Obasanjo did not know his date of birth because of a lack of formal documents in the past. His mother's only recollection of his birth was that he was born on a market day.
Because his birth date is unknown. He had to decide to choose a date on his own. As a result, he chose March 5, 1937, as his birthdate.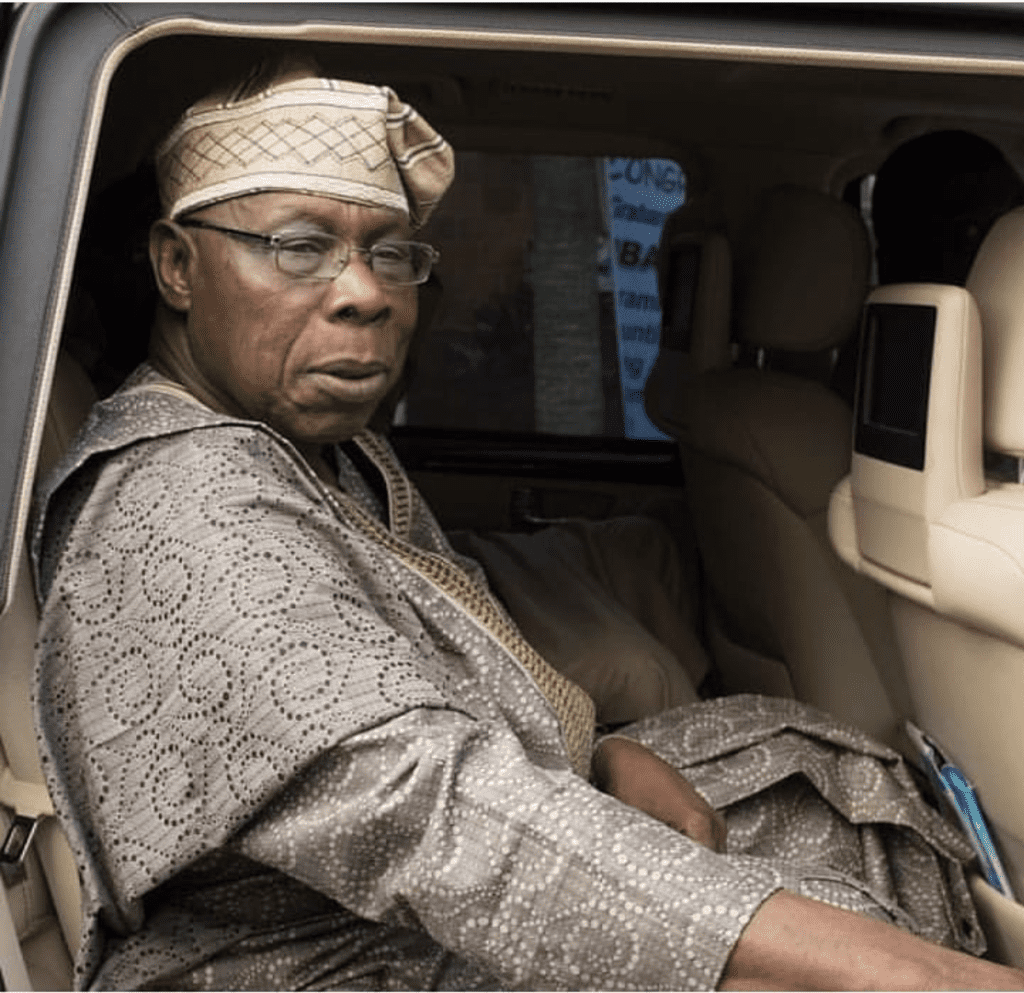 Education
Obasanjo began his formal education at the age of eleven. He originally rejected the notion because of his age, which he held dear to his heart. His father, on the other hand, urged and encouraged him to explore beyond that.
Baptist Primary School was where he acquired his primary schooling. He went on to Baptist High School for his secondary schooling. Obasanjo was a standout student throughout his school years, excelling in all areas of his studies.
Unfortunately, financial insecurity hampered his efforts to pursue tertiary education. He took up menial employment, but the money he made was insufficient.
Consequently, he decided to the Nigerian Army as a cadet officer. Six months down the line, he was enlisted for a military training program at the Mons Officer Cadet School in Aldershot, England.
Also, he studied engineering at the Royal College of Military Engineering, Chatham, England. He also had the opportunity to study in the following institutions.
School of Survey, Newbury
Defenses Services Staff College Wellington, India
Royal Defence Studies, London, England
Army School of Engineering Poona, India
His Military Career is a huge part of Olusegun Obasanjo Biography and we'll be reading it in the next section.
Also, read Atiku Abubakar's Biography.
Military Career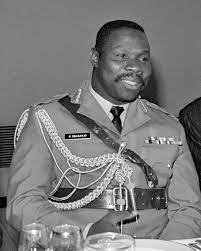 In 1958, at the age of 21, Obasanjo enlisted in the Nigerian Army. During his tenure in the military, he rose through the ranks quickly and achieved several impressive feats.
During his military service, he was mostly trained in engineering. On this subject, he received military training. He received specialized instruction at prestigious universities in the United Kingdom, India, and Ghana.
He served in the military in Kaduna with the 5th battalion. Congo experienced a significant crisis in 1959, which shook the country. As a result, Obasanjo was among the troops dispatched to Congo to ensure the country's stability.
Following his peacekeeping stint in Congo, he underwent specific engineering training and was assigned to the Field Engineering Squadron. He was appointed as the base's Chief Army Engineer.
Also, read Major General Ibrahim Attahiru's Biography.
Participation in Coup
Obasanjo was passively involved in the 1975 coup which was led by Joseph Garba and Shehu Musa Yar'adua. The late General Muritala Muhammed became the head of state while Obasanjo was the second in charge and Dajuma was third in rank. The coup was carried out in the wake of the absence of Yakubu Gowon who was on a trip to the OAU summit.
Obasanjo as Head of State
The administration of General Muritala Muhammed was cut short abruptly by a coup plot orchestrated by Col. Buka Dimka. The coup plot lead to the death of General Muritala Muhammed however the coup was not successful as planned.
Obasanjo assumed office as the head of state after persuasion from the supreme military council who had unanimously approved the decision.
During his military reign, Operation feed nation was the initiative brought forward by Obasanjo to provide a solution to the food scarcity crises during this period. The agriculture sector was reformed; students were encouraged to go back to the farm.
The policy strategies involve:
Sensitization and mobilization of students to learn and practice crop and food production
Tasking banks and cooperative organizations to provide loans and credits to farmers and agricultural business owners.
Fertilizers, pesticides, and insecticides were acquired to be distributed to farmers at subsidized prices.
In addition, a large area of land was leased out for agricultural purposes.
In the education sector, the primary education act was introduced in 1976. This was a welcome move as the number of children enrolling for primary education soared to 12.5million. The number of universities also increased from five to thirteen as part of the measures to improve the education sector.
He promoted himself to the rank of General and handed over power to Shehu Shagari on 1st October 1979.
Next, we'll read Olusegun Obasanjo Biography for information about his Civilian Presidency.
Obasanjo as Civilian President
When Abacha took control in 1993, he made it a point to wage war on his opponents, including Obasanjo. Obasanjo declined to be his ally after many attempts to persuade him. He made sure that his views on Abacha's anti-democratic government were heard. On the charge of treason, he was arrested and imprisoned.
After serving as the head of state during the military dictatorship, Obasanjo was voted into power for the second time. He ran for office as a member of the Peoples Democratic Party, and his tenure lasted for two terms, from 1999 to 2007.
As a civilian president, Obasanjo's tenure was marked by major accomplishments and divisive policies that sparked debate and criticism.
Let's highlight some of the achievements and controversies
The Obasanjo administration has the best track record when it comes to servicing debts and saving foreign reserves in the history of Nigerian presidents. The policies and solutions formulated by Obasanjo's NEEDS (National Economic Empowerment Development Strategy) platform contributed to the repayment of the $18 billion Paris Club loan.
The foreign reserves of the country also witness an increment of $41 billion in addition to the $2 billion in-store.
Corrupt practices plague Nigeria and were exacerbated during Obasanjo's tenure. Every level of government was affected. Former IG Tafa Balogun and former leader of the House of Representative Adolphus Warioba were among the few cases of corruption in government. To combat corruption, Obasanjo created EFCC and ICPC.
A development commission called the Niger Delta Development Commission was established by the Obasanjo administration to deal with socio-economic challenges in the region. This was one of the solutions put forward to stop militancy in the region and improve the condition of the environment and the welfare of the people.
Controversies that Criticized his Leadership
However, some controversies marred his administration which made people raise eyebrows and criticize his leadership.
It is no secret that the Yoruba were critical of his administration. Despite being a Yoruba man, he allegedly sidelined them and their interests. Obasanjo emphasizes that he is a Nigerian man first and foremost. He ignored June 12 in honor of MKO Abiola and rebuffed Obafemi Awolowo'sbid for president during his administration, which still irks the Yorubas.
A few reports and allegations have indicated that Obasanjo intimidated anyone who did not share his interests. Many of his antagonists were victimized by the EFCC and ICPC
According to the Bakassi Penisula Agreement, Obasanjo has delivered ownership and control of the Bakassi Penisula to Cameroon in an agreement with former President Biya of Cameroon. This move sparked outrage and criticism as the area of land was a treasure because of the oil deposits. Despite the National Assembly overruling the agreement, Obasanjo heeds deaf ears to the matter.
Third Term Proposition: Obasanjo wanted a third term which was against Nigeria's Constitution. Unfortunately, his agenda plans were thwarted as there was no support from the legislative arm to amend the constitution in his favor
Rigged Elections: Obasanjo's second-term election was below par on the credibility scale. It was a clear demonstration of the opposite of what a free and fair election should be.
Sale of refineries: When it became clear that he would not get the chance for a third term, Obasanjo sold two refineries which had cost $1.1 billion for a ridiculous price of $721 million, a downgrade to the actual value of the refineries.
Next, we'll read about his wives and children as a part of Olusegun Obasanjo Biography.
Also, read Dele Momodu's Biography.
Wives and Children
Obasanjo has had numerous marriages and a history of multiple affairs with other women. Three of his previous wives are deceased.
Oluremi Obasanjo is the first wife of Obasanjo and she had six children with him
His six children are:
Iyabo Obasanjo
Busola Obasanjo
Olusegun Obasanjo
Damilola Obasanjo
Olugbenga Obasanjo
Enitan Obasanjo
He also dated Gold Oruh who worked as a reporter at Nigeria Television Authority (NTA). She is the mother of Funke and Seun Obasanjo.
Taiwo Obasanjo was also an ex Wife of the former president, she had two children with the Obasanjo as well.
Mabel Obasanjo is one of the ex-Wife to Obasanjo. However, the number of children she has is unknown.
Another ex-wife of the former president is Kofoworola Obasanjo who is the mother of Kofo Obasanjo
Late Stella Ajebe is the first lady when Obasanjo was the civilian president. She died during a surgical procedure. She is the mother of Olumuyiwa Obasanjo.
Lynda Soares, a businesswoman was also married to Obasanjo before her death at the hands of armed robbers. She had two children with Obasanjo.
Bola Obasanjo is the latest woman known to be living with Obasanjo as a Wife. She is the mother of Funsho Obasanjo
As reported, Obasanjo had an affair with the following women.• Mofo Sofowora• Mrs Labo Salako• Mrs Lamide Adegbenro• Mrs Alo
In summary, Obasanjo is said to have married 8 wives and had 21 children.
Books and Publications
African in Perspective
This Animal Called Man
Nzeogwu
Not Will
My Command
The Thabo Mbeki I Know
A New Dawn
Africa Embattled
Africa in Perspective Myths and Realities
Making Africa work again (co-authored)
The Asian Aspiration (co-authored)
Volume 1 (My Watch) (Early Life and Military)
My Watch Volume 2 (Political and Public Affairs)
My Watch Volume 3 (Now and Then)
Nigeria and international trade: Address
Call to Duty
Obasanjo enjoys sending letters and has used this means to communicate with the governing president all across the years. The letters are primarily sent to chastise and provide a remedy to the country's current challenges.
He sent letters to both former President Goodluck Jonathan and President Muhammadu Buhari. He also wrote a letter to Margaret Thatcher, expressing his disappointment with the way the UK government handled the apartheid era.
Also, read Tony Elumelu's Biography.
Obasanjo Assets/Properties
Obasanjo's farm, which is situated on 230 hectares of property in Ota, Ogun state, is one of his most valuable properties. The farm is vast, employing over 1000 people who use contemporary agriculture machinery.
The Ota farm, on the other hand, is the most well-known and is part of a chain of farms owned by him. He is a strong supporter of agriculture.
Obasanjo also owns a library in Ogun State called the Olusegun Obasanjo Presidential Library. The Library's edifice is a cutting-edge structure that serves as an archive for all of his records and other related things from his time in office.
The Bell Groups of Schools is also owned by Obasanjo. The school was established in 1995, and it has primary, and secondary including a university, The Bells University of Technology.
Olusegun Obasanjo Net Worth
Obasanjo's net worth has been estimated to be $1.8 billion.
Awards
Here are some of his medals from his military days
Defense Service Medal
Forces Service Star
General Service Medal
Meritorious Service Star
National Service Medal
Republic Medal
Silver Jubilee Medal
Here are some of his awards:
1997, Prize for Freedom Liberal International
1999, National Achievement Award, Africa America Institute
2003, Agricola Medal, UN Food and Agriculture Organisation
2010, Lifetime Achievement Award, Africa Telecom Hall of Fame Award
2012, Global Leadership Award, United Nations
2015, Exemplary Ambassador Award, Heartlink
Also, read Ngozi Okonjo Iweala's Biography.
Summary of Olusegun Obasanjo Biography and Net Worth
Olusegun Obasanjo was the first person to serve as a head of state under a military regime, and as a democratically elected president of Nigeria. In 1958, he began his career as a military cadet officer. Over the years he was on several missions in the military and took up different positions in the military.
He is married a couple of times with cases of extra-marital affairs. He is a father to a total number of children.
We hope you found this piece about Olusegun Obasanjo Biography and Net Worth Interesting. If you did, Kindly leave us a comment and share.
Before you go, read President Magufuli's Biography.