Mercy Aigbe is an elegant movie actress, fashionista, director, and businesswoman. Read further for detailed information about Mercy Aigbe Age, Net Worth, Husband and Biography.
Also, Mercy Aigbe is not just a famous actress but a wealthy businesswoman with an estimated net worth of $1 million dollars.
Before we dive further into Mercy Aigbe Biography, below is a table of quick information about her.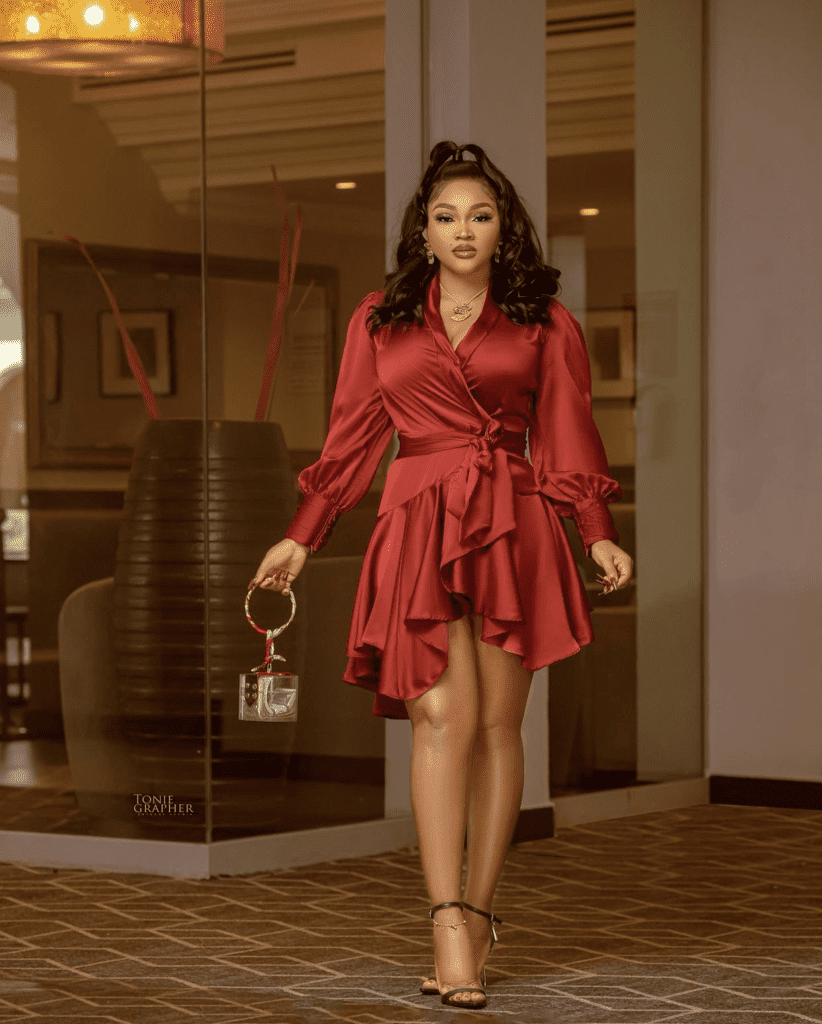 Mercy Aigbe Biography/Wiki
Full Name
Mercy Aigbe
Age
44 (2022)
Date of Birth
1st January 1978
Place of Birth
Benin, Nigeria
Net Worth
$1,000,000
Husband
Kazim Adeoti
Education
B.SC Theatre Arts
(Lagos State University)
Movies
Lagos Real Fake Life
Omo Ghetto (The Saga)
Heaven on my mind
Flakky Ijaya
Children
Michelle Aigbe,
Olajuwon Gentry
Father
Late Pa Aigbe
Mother
Abisol Grace Owodunni
Mercy Aigbe Biography
Also, read Bimbo Oshin's Biography.
Moving further, we will read about Childhood and Education as a part of her Mercy Aigbe Age, Net worth, Husband, and Biography.
Mercy Aigbe Age
Mercy Aigbe was birthed on the 1st of January, 1978 and currently, she is 44 years of age. Recently, Actress Mercy celebrated her 44th birthday on the 1st of January, 2022.
Mercy Aigbe Net Worth
Mercy Aigbe is a successful entrepreneur, brand ambassador, and notable actress and she has made it to a whopping sum of $1 million dollars.
In addition, Mercy Aigbe net worth is a massive one, making her stand out as an individual amongst her peers.
Childhood and Education
Mercy Aigbe is a versatile Nigerian actress, she was born on January 1, 1978, in the capital of Edo State, Benin City in Nigeria but was raised in Lagos State. She is from a family of five children of which she is the second child.
Moving forward, Mercy Aigbe attended St. Francis Primary School and further went to Maryland Comprehensive School in Ikeja, Lagos State.
In addition, She obtained a National Diploma Certificate, ND in Financial Studies in the Polytechnic of Ibadan Poly Ibadan and eventually bagged a degree in Theatre Arts in Lagos State University LASU.
Career
Mercy Aigbe ventured into acting in the year 2001 where she had featured in soap operas such as a widely known T.V comic series "Papa Ajasco".
Furthermore, Mercy Aigbe rose to prominence in the year 2006, when she fully joined the filming industry. She starred in a movie produced by Remi Olupo titled 'Ara' in Ibadan, Oyo state.
She has featured in more than 200 movies alongside top Nigerian actors and actresses such as Funkẹ Akindele, Iyabo Ọjọ, Odunlade Adekola, Mide Funmi Martins, Femi Adebayo, Muyiwa Ademola, Afeez Owo, and many more
In addition, in 2016, Mercy Aigbe innovated "Mercy Aigbe Gentry School of Drama". A school that admits young and talented people for proper training into the filming industry.
Mercy Aigbe Movies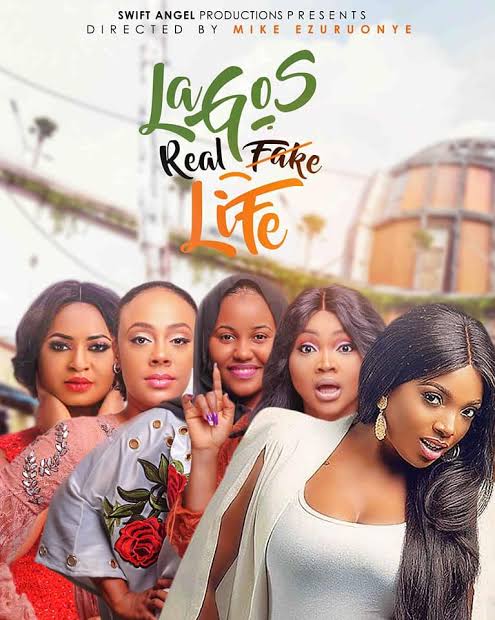 Mercy Aigbe has featured in a lot of movies. To enumerate, Mercy Aigbe has been featured in the movies below:
Okanjua
Heaven on my mind
Omo Ghetto (The Saga)
Flakky Ijaya
Satanic
Afefe Ife
Victims
Second Acts
Ihamo
Ipese
Atinuda Leyi
Iro Funfun
Omoge Osas
Mafisere
Ile Oko Mii
Little Drops of Happy
Lagos Real Fake Life
The Screenplay
Oju Ife
Okanjua
Igberaga
200 Million
Swallow
Entrepreneurship
Mercy Aigbe is a renowned Fashionista with a high taste for fashion as a result, in the 2016 Africa Magic Viewers Choice Awards, her dress brought her a ravishing look which everyone applauded her for and her pictures went viral.
Later in 2014, She launched a clothing store which she named Mag Divas Boutique, and another in Ibadan. At the Links and Glitz World Awards, she earned the Fashion Entrepreneur of the Year.
Mercy Aigbe, in 2014 was made the brand ambassador for Elephant Gold Rice. In July 2016, Mercy Aigbe further signed an endorsement deal with Edalaf Brother Limited, an IT solution company. She also signed a one-year deal to be the brand ambassador for Prestige Cosmetic in 2015.
Also, She was honored to be an ambassador of the company that produces 'slim tea' & 'slim coffee' called "Shape you". In 2017, she became the brand ambassador for BK hair.
In addition, Mercy Aigbe was made the brand ambassador for a company that deals with the transportation of people, the "Naija Taxi Services". Mercy Aigbe alongside Bose Alao and Biodun Okeowo signed an endorsement deal with 'Mary Make' a Cosmetic giant.
Awards and Nomination
The veteran Yoruba and Nollywood actress, Mercy Aigbe has won several awards over the years including the Best Actress in supporting roles (Yoruba) in the year 2010. In 2012, She was also nominated for the Best Actress in Indigenous movies. In the same year, she won the Awards of excellence in the Global Leadership Awards for Excellence.
To add to that, Mercy Aigbe won two significant awards in the year 2015 as the Best Actress in Yorùbá and Fashion Entrepreneur of the Year at City People Awards and Links and Glitz World Awards respectively.
Furthermore, in 2018, Mercy Aigbe was nominated in four different categories, as the Best Supporting Actress, Most Searched Actress, Most Popular Actress, and Best in Supporting Role at the Green view Awards, Net Honours, twice, and Best of Nollywood Awards respectively.
Moving Forward, we will read about Mercy Aigbe's husband in the next section as a part of Mercy Aigbe Age, Net worth, Husband, and Biography.
Also, read Chizzy Alichi's Biography.
Mercy Aigbe Husband
The veteran actress was formally married to a hotelier named Otunba Lanre Gentry and they are now legally divorced.
However, after four years of her failed marriage, the Nollywood actress remarried. The name of the new husband is the popular Adekaz Productions, Kazim Adeoti.
Mercy Aigbe Marriage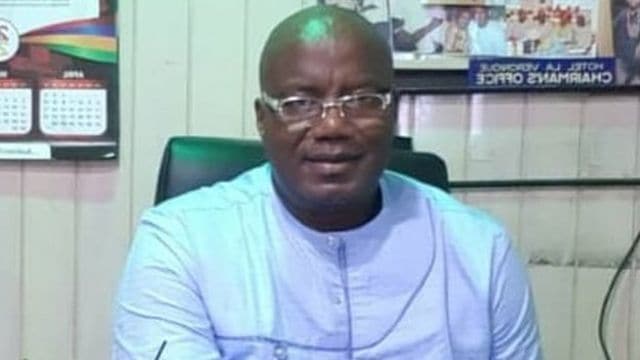 The notable Nollywood actress, Mercy Aigbe has once got herself entangled in an abusive marriage which she endured for good seven years. Lanre Gentry, the father of her two children, the ex-husband is known to be a "woman beater" and he was fond of domestic violence.
Mercy Aigbe once released a video of her battered face after she was beaten by her husband and her fans sympathized with her.
After their divorce in 2017, Mercy Aigbe waited for four years before getting married to another man, Kazim Adeoti whom she claimed to be "D Owner". And just recently, Lanre Gentry had taken to social media reacting immaturely to his ex-wife's marriage that she is truly an infidel and a pretender for she had just gotten married to his own friend.
Also, read Majid Michel's Biography.
Children
Mercy Aigbe was blessed with two lovely children. The first child is a female, Michelle Aigbe, a twenty years old lady who is a famous model, an influencer, and one of the notable richest of her age. She's known to be Priscilla Ajoke Ojo's best friend. The second child is a male, Olajuwon Gentry born on the 18th of June, 2010.
Mercy Aigbe Parents
Mercy Aigbe is from a family of seven, her father, her mother, and their five children. She is her parents' second born.
In addition, Her father is Late Pa Aigbe who died in 2017, October 29, and also she has a lookalike mother who is Abisol Grace Owodunni, a serial businesswoman. Unfortunately, Mercy Aigbe lost one of her sisters about a year ago.
Summary of Mercy AIgbe Age, Net Worth, Husband, and Biography
A quick recap, Mercy Aigbe is a famous 44 years old Nollywood actress with an estimated net worth of $1 million.
Also, She is currently married to a movie producer, Kazim Adeoti alias Adekaz Productions.
We hope you find this piece about Mercy Aigbe's biography interesting, if so, kindly leave us a comment and share it with your friends and family.
Before you go, read Genevieve Nnaji's Biography.