Tony Elumelu is a well-known economist from Anioma town in Delta state. Read further for detailed information about Tony Elumelu Biography and Net Worth.
Tony Elumelu Biography
On March 22, 1963, he was born into the family of Mr. Dominic and Mrs. Suzanne Elumelu. He was, however, born and raised in Jos, Plateau State, with his four siblings.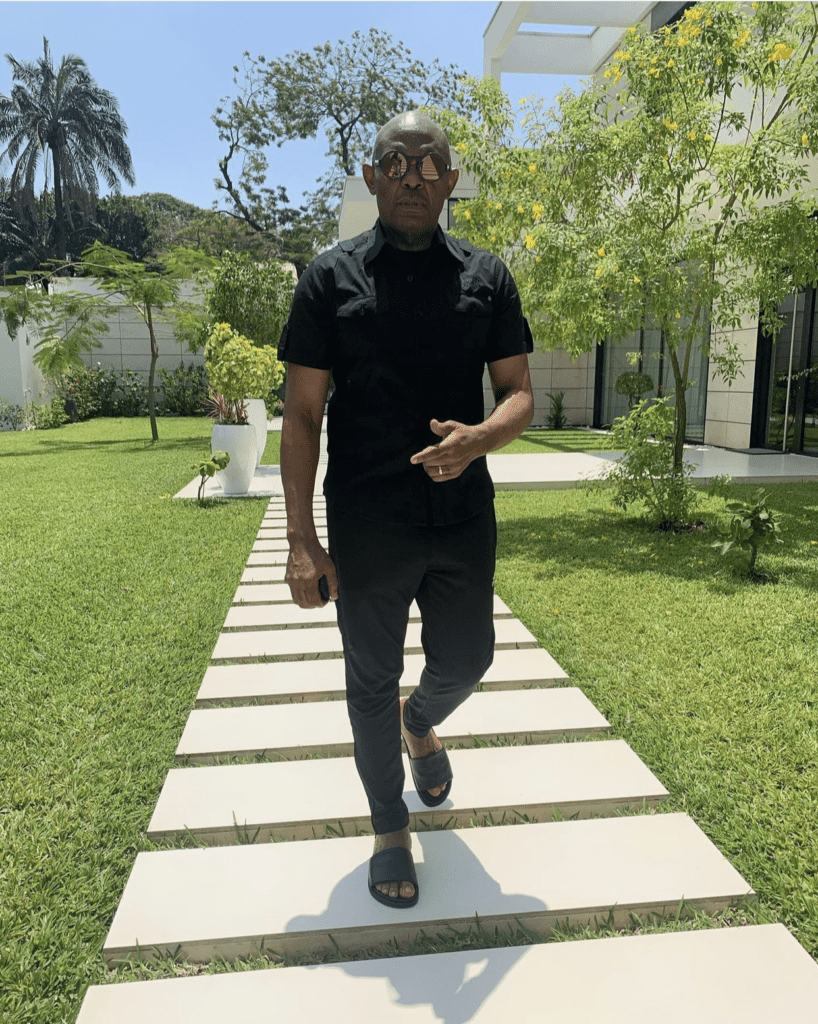 | Tony Elumelu Biography / Profile | |
| --- | --- |
| Full Name | Tony Elumelu |
| Born | 22 March 1963 |
| Age | 59 (2022) |
| Father | Mr. Dominic Elumelu |
| Mother | Mrs. Suzanne Elumelu |
| Place of Birth | Jos, Nigeria |
| Net Worth | $700,000,000 |
| Spouse | Dr. Vivien Awele Elumelu |
| Number of Children | 7 |
Education
Tony Elumelu is well-educated and knowledgeable in the fields of economics and related subjects. He graduated from Ambrose Alli University with a bachelor's degree in economics (formerly known as Bendel University). After, he went on to earn his Master's degree in Economics from the University of Lagos (UNILAG) with honors to broaden his horizons in the field. He also attended Harvard Business School's Advanced Management Program.
Also, read Ned Nwoko's Biography.
Career
Tony Elumelu's road to greatness was not an easy one. He began his profession, however, at an early age, as a banker at the Union Bank of Nigeria Plc during his National Youth Service in 1985.
Elumelu had no idea what the future held as a fresh graduate, but he was dedicated and determined to see things through. He changed his mind about becoming a banker and switched to becoming a salesman after completing his National Youth Service Corps and went job seeking.
However, he tried his luck in 1997 by applying for a position at Allstates Trust Bank, and his application was favorably considered. He kept his job and advanced through the ranks as a result of his hard work and accomplishments.
Later, he was elevated to the position of branch manager at the age of 26, making him the bank's youngest branch manager in the company's history. For the next seven years, he did an outstanding job as the branch manager, making significant contributions to the bank's growth.
After turning around Crystal Bank, which was in financial trouble, Tony became a well-known personality in the banking world. He bought the bank with the support of a group of investors who believed in his vision for the firm's transformation.
Crystal Bank's Revitalization
Crystal Bank's revitalization began with a name change; the bank was renamed Standard Trust Bank. Tony, who was the CEO at the time, implemented policies, strategies, and reforms that resulted in a seven-year exponential development and rise for Standard Trust Bank. Tony gained notoriety and prominence in the financial business as a result of this maneuver.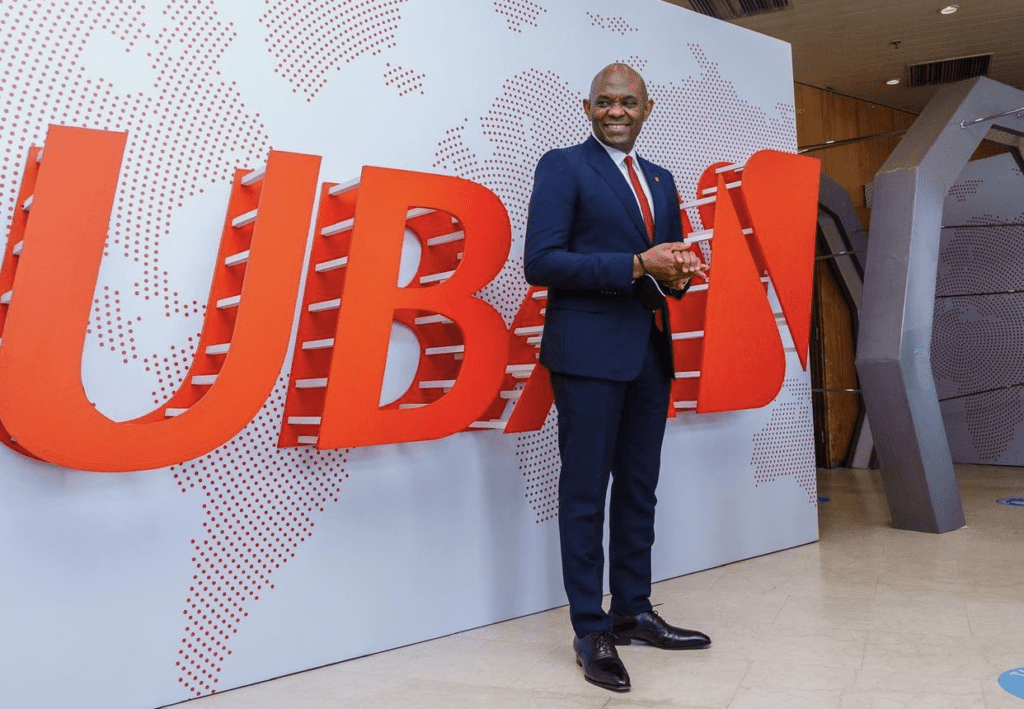 After his first great triumph in 2005, he followed it up with a second that was the icing on the cake. The formidable combination of Standard Trust Bank and United Bank of Africa was conceived by Tony Elumelu (UBA). This is widely recognized as one of the most significant and strong mergers in the Nigerian banking industry's history.
The merger proved to be a successful one when the United Bank of Africa became a Pan-African bank with fully operational branches in 20 countries in Africa including branches in Paris, the United Kingdom, and New York.
The top-notch service offered earned them over 2 million customers from different parts of the world. He was the Group Managing Director at UBA and then the CEO till he retired in 2010. Without mince of words, Tony Elumelu is one of the great minds who has made a positive impact in the banking industry of a salesman.
Heirs Holdings
He was the Group Managing Director of UBA and then the CEO till he retired in 2010. Tony Elumelu, without a doubt, is one of the great thinkers who has had a beneficial impact on the banking business as a marketer. Elumelu's Heirs Holdings is an endeavor born of his knowledge and experiences throughout the years.
Elumelu retired from UBA in 2010, and Heirs Holding was formed. The firm is a family-owned investment firm that was founded to discover and invest in economic sectors that offer potential and advantages throughout Africa.
Agriculture, hospitality, oil and gas, real estate, technology, financial services, and power are among the areas of interest. Since it is creation, Heirs Holding (HH) has been flourishing and Tony had successfully replicated his UBA's success at Heirs Holding.
Heirs Holding, an investment business, is now the largest shareholder in one of Nigeria's largest conglomerates, Transnational Corporation of Nigeria Plc, or Transcorp. He is also the chairman of the Transcorp Board of Directors, holding 22.2 percent of the company's stock.
In addition, Trans–Niger Oil & Gas Limited, an oil firm managed by Tony has extended his prowess in the Oil and gas market by negotiating a deal with Shell Petroleum Development Corporation, ENI, and Total which are one of the top companies in the energy sector. The agreement includes the purchase of a permit that will allow his company to conduct oil and gas exploration.
Also, read Charles Soludo's Biography.
Tony Elumelu Foundation
Tony Elumelu is the convener and the founder of the Tony Elumelu Foundation. The foundation's mission is to promote capitalism in Africa by empowering entrepreneurial adolescents. The project is designed to develop the business ideas of 10,000 African youngsters for ten years, with $100 million in funding pledged. Tony Elumelu Foundation has empowered over 14,000 people in 54 African countries since its inception in 2010.
Wife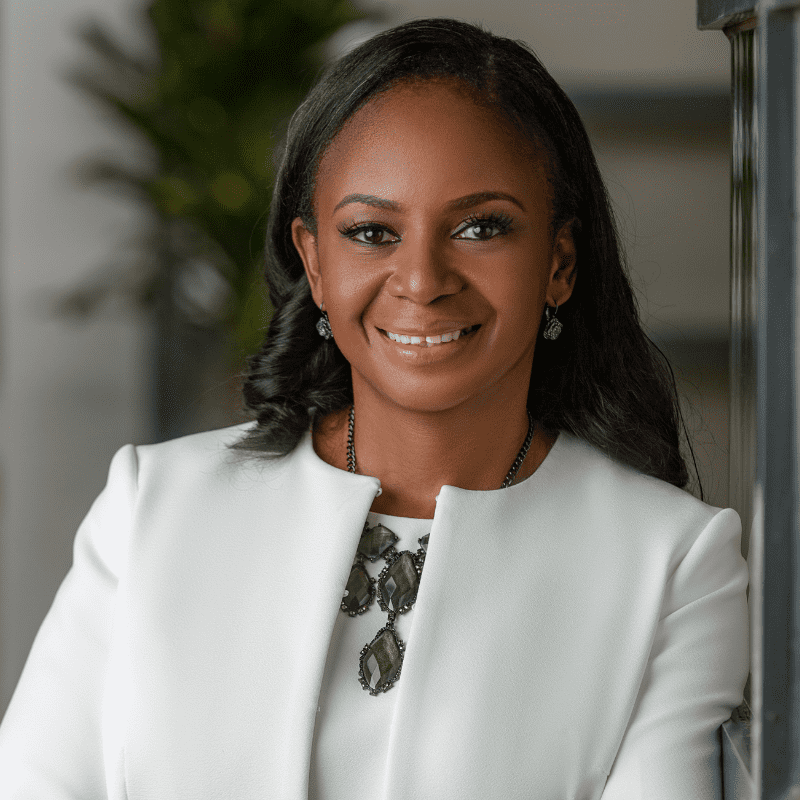 Dr. Vivien Awele Elumelu is Tony's wife. They married in 1993 and have seven gorgeous children.
Dr. Vivien is a doctor who is as successful in her field as her husband. She attended the University of Benin in Nigeria to study medicine and surgery. She is the President and Chief Executive Officer of Avon Medical Services Limited.
Children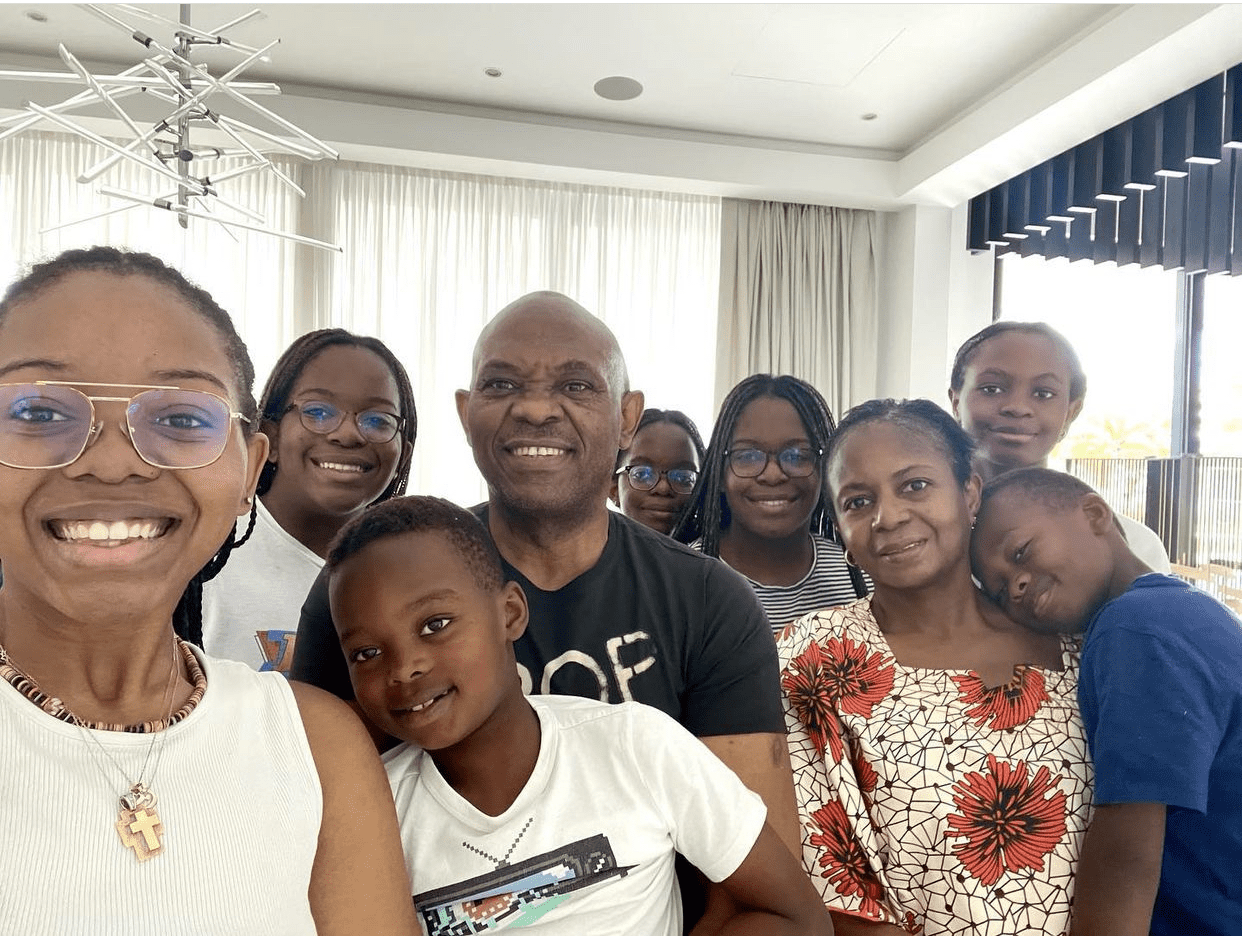 Tony is the proud father of seven lovely children that he adores. Despite his busy commitments, he makes time for his family, particularly his children. He has a set of triplets, all of whom are female, and a set of twins (boys). His children's names are
Ogechukwu Elumelu
Ogochukwu Elumelu
Onyine, Nneka, and Ugo (triplets)
However, the names of the twins are not known to the public yet.
Tony Elumelu Net worth
According to the Forbes list, Tony Elumelu ranked as the 31st richest man in Africa in 2015. He was valued at $1 billion but dropped in value after 2015 to $700 million.
Awards
Tony Elumelu has received numerous awards and honors throughout the years, demonstrating how far he has progressed. He is a well-known investor and philanthropist whose contributions are amply rewarded by widespread acclaim both at home and abroad. Here are some of the accolades that Tony is the recipient of
2003, awarded the Member of the Order of the Federal Republic of Nigeria.
2003 and 2006, Africa Business Leader of the Year, Africa investor Magazine
2008, Africa Banker of the Year, African Banker Magazine
2012, Africa Business Leader of the Year, The Corporate Council on Africa
2012, awarded National Honour of Commander of Order of Niger (CON)
2013, Leadership Award in Business and Philanthropy, Africa America Institute.
2017, inaugural Dwight D. Eisenhower Global Entrepreneurship Award Business Council for International Understanding (BCIU)
2018, Person of the Year, Vanguard Newspaper
2019, Man of the Year, Seven Stars Awards
2020, Named in "Time 100" List of the 100 Most Influential People in the World.
2020, He was conferred with Belgium's Oldest and Highest Honour
Appointments
Tony Elumelu has also served in numerous roles and positions. Here are some of the positions that he has occupied
Presidential Committee on Global Financial Crisis, President Musa Yar' Adua Administration 2010.
Chairman of Transnational Corporation of Nigeria Plc (Transcorp), 2011
Chairman of Seadrill Mobile Units Nigeria Limited, 2012
Member, Private Capital Group for Africa Partners Forum (USAID), 2012
Co-Chair, Aspen Institute Dialogue Series on Global Food Security.
Member, Board of Directors, the Corporate Council on Africa (CCA), 2013
Member, Global Advisory Board of the United Nations Sustainable Energy for All Initiative (SE4ALL), 2014
World Economic Forum Africa Steering Committee, 2014 (Member).
Advisory role, President's Obama Young Africa Leaders initiative, 2014.
Africa Union Foundation, 2014 (Member)
Member, World Economic Forum Community of Chairmen, 2016
UNICEF, Generation Unlimited 2020, 2017 (Member).
UN WFP x FMHADMSD Zero Hunger Roundtable Committee, 2018 (Member).
Member, WEF Global Shapers Foundation, 2020.
Member, WEF Humanitarian and Resilience Investment initiative
Also, read Superboy Cheque's Biography.
Honorary Degrees
2006, Doctor of Business Administration Honorary Degree, University of Nigeria, Nsukka.
2010, Business Administration Honorary Degree, Benue State University
2020, Honorary Doctorate Degree from Bayero University, Kano.
Publications
Tony is also an author who takes the time to explain and detail his business, investment, and management expertise. Here are a few of his works:
How to excel at Work
The Power of Vision
The TOE way
Summary of Tony Elumelu Biography and Net Worth
When it comes to choosing one of the best investors in Nigeria, Tony Elumelu will be on the list. He is an investor with business insights. He led the reorganization of Crystal Bank and its merger with the well-known United Bank of Africa.
His deep career is undeniable evidence that he is a genius when it comes to investment and business ventures. The Tony Elumelu Foundation, which he created as part of his philanthropic work, is helping African entrepreneurs grow capitalism. He is married and has 7 beautiful children.
We hope you found this piece about Tony Elumelu Biography and Net worth interesting. If you did, kindly leave us a comment and share.
Before you go, read RMD's Biography.
Also, Check Out the 10 Best Student Loans for International Students.