Pastor William Folorunsho Kumuyi is a Nigerian pastor, televangelist, author, and philanthropist. Read further for Pastor Kumuyi Biography and Net Worth.
Pastor Kumuyi Biography
Kumuyi is the general overseer of the famous Deeper Life Bible Church. He hails from Erin Ijesha, Osun State. He was born on 6 June 1941.
Kumuyi had his basic and secondary education at the renowned Mayflower School in Ogun State, where he also spent his childhood.
He studied Mathematics at the University of Ibadan, one of Nigeria's best universities, and graduated with honors. He enrolled in a master's degree program at the University of Lagos to further his understanding of the discipline.
Also, read Apostle Selman's Biography.
Career
Becoming a minister of the gospel, Pastor Kumuyi worked as a teacher. His first teaching job was as a Mathematics teacher at Mayflower Schools, his alma mater. In 1962, he worked for Tai Solarin, a well-known humanist and the school's founder.
In 1964, he committed his life to Christ during his time as a teacher at Mayflower. Since his days as a student at the school, Tai Solarin's lessons on self-discipline and attitude have had an impact on his life.
He joined the University of Lagos' Mathematics department as a lecturer in 1970. He started a Bible expository class at the university, which later became Deeper Life Bible Church.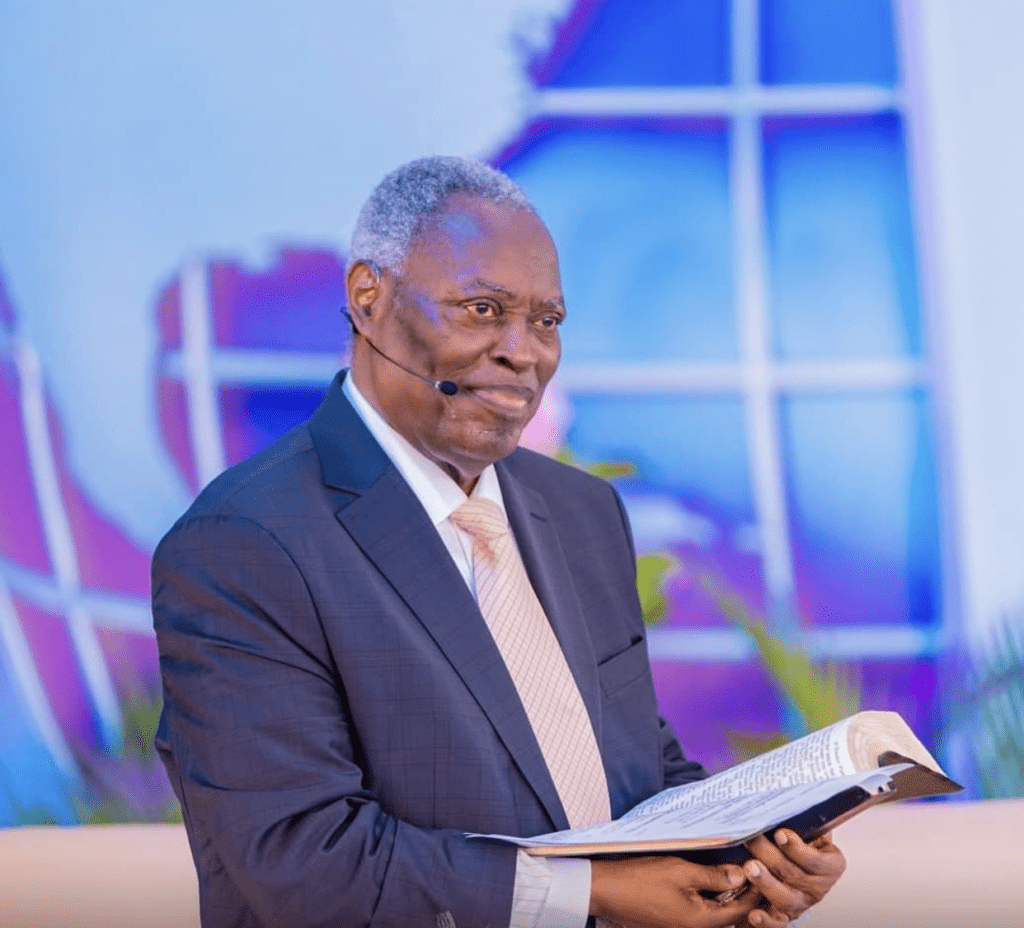 Pastor Kumuyi Net Worth
The Popular Televangelist, Pastor Kumuyi Net worth is estimated to be a whopping $10 million.
Expulsion
Pastor Kumuyi grew up in a family that was devoted to the Anglican Church. Before joining the Apostolic Faith Church and becoming a pastor, he was a member of the church.
His dismissal from the church in 1977 was due to his bible study class, evangelism, and teachings on baptism by the Holy Spirit. Pastor Kumuyi stated that he had been warned multiple times and that he would face consequences.
His expulsion did not affect his commitment to his beliefs. He maintained his bible study sessions and evangelism, oblivious to the fact that he was slowly erecting a church. Deeper Life
Bible Church is a church that focuses on God's Word
Deeper Life Bible Church
Deeper Life Bible Church is one of the most popular churches in Nigeria. The church grew from a 15-member Bible study group which was led by Pastor Kumuyi.
In 1982, the fellowship transformed into a church, and since then, the congregation has grown to tens of thousands.
In Nigeria, there are approximately 5000 branches. Furthermore, the church has branches in nations such as the United States, the United Kingdom, Russia, India, Ireland, Bulgaria, Spain, the Netherlands, and some African countries.
Deeper Life Church is not like other Pentecostal churches.
Also, read Pastor Greg Locke's Biography.
The manner of worship, dress, and doctrines are inconsistent with the Pentecostal Churches' traditional practices.
The Church's headquarters are in Gbagada, and the beautiful structure can hold 30,000 people at a time. The structure was completed in 2018 and is estimated to have cost $16 million to construct. According to reports, it is the world's fourth-largest auditorium.
The building is state-of-the-art, including underground parking, a gallery, the main bowl, and a children's section among other beautiful structures.
Deeper Life Conference Center, located at KM 42 Lagos Ibadan Expressway, is the church's campground. The Bible Training Centre is also located in Ayobo, Ipaja.
Pastor Kumuyi's Late Wife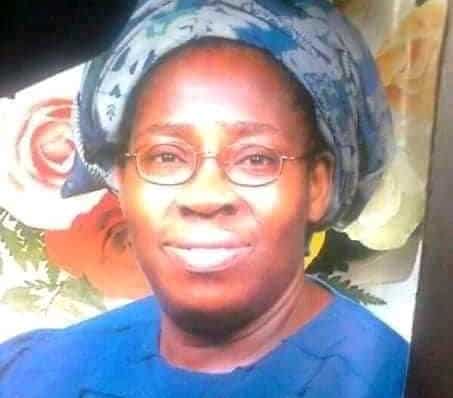 Pastor Kumuyi got married to his wife, Abiodun (nee olowu) of blessed memory on September 13, 1970. Mrs. Abiodun was one of the fifteen foundational members of the Bible expository class which later became the Deeper Life Bible Church today.
She was a young lady who had just finished her studies at the Federal College of Education, Akoka after meeting Pastor Kumuyi. After an encounter with him, she was convinced to surrender her life to Jesus Christ.
Aftermath her salvation, she became engrossed with his teachings and became a frequent visitor to his bible study classes.
The two got married amidst challenges from families who find the move for their marriage questionable. Pastor Kumuyi recounts that he prayed about the marriage and it was in alignment with God's will. The marriage produced two male children, Jeremiah and John.
She was instrumental in the ministry as she did justice to her role as the General Overseer's wife in the women's division of the church. Also, she was the creator and the editor of the popular Christian Magazine, Christian Women Mirror.
She died at the age of 57 after a brief illness on the 7th of April, 2009.
Pastor Kumuyi's New Wife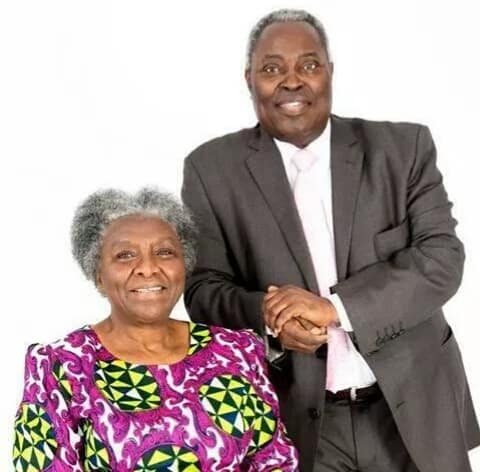 Pastor Kumuyi re-married 18 months after the demise of his wife. He got married to Adenike Blaize, an Administrator of the church branch in the UK. It came as a surprise as her marriage to Pastor Kumuyi at the age of 65 was her first one.
The wedding ceremony took place on the 13th of October, 2010 in London where a selected number of people were there to witness it. The wedding was a low-key one as Pastor Kumuyi insisted on having low profile wedding. He had kept the courtship a secret which was shared with few of his close and his sons.
The marriage was said to have been a result of the void left by the death of Mummy Abiodun Kumuyi in the women's ministry and persuasion from his sons.
Also, read Father Joe Carroll's Biography.
Books
Pastor Kumuyi has written several works on holiness, Christian family values, and prayer. He's also delivered tens of thousands of sermons over the years in ministry. Some of his books are:
Becoming a Successful Christian Leader
I have compassion on them
How to know God's will in marriage
Holiness made easy
The spirit controlled family
Freedom from fear
The secret place
Christ's message to the church
Countdown to the end
Power of his cross
Joy in all circumstances
Riches of prayer
Prayer made easy
Watch the signs
Know yourself
Supernatural supply in all situations
Join this wagon
Sound Wisdom
The Lord's Prayer
The hour of Decision
Sanctification, A Christian experience
The Lord is my shepherd
Deeper Life School
Like many other large churches in Nigeria, operates a primary and secondary school, Deeper Life High School. Anchor University, which is located in Ayobo, Ipaja, Lagos, is also affiliated with the church.
Criticism
Pastor Kumuyi was initially opposed to the use of technology, particularly television, in his ministry. Owning one, let alone watching one, was frowned upon. He argued they are a devil's tool and should not be used by believers.
However, there has been a dramatic twist in the narrative in recent years, as Deeper Life as a church has begun to use technology to broadcast its programs across the country, with its members using the same television that they had previously condemned. People have chastised them for their decision.
Summary of Pastor Kumuyi Biography and Net Worth
Pastor Kumuyi is one of Nigeria's most prominent and renowned pastors. He founded the deeper Life Bible Church and serves as its General Superintendent. He started his church in 1982 with a 15-person bible study group.
The famous pastor has a net worth of $10 million.
With his late wife, Abiodun Kumuyi, he has two children. Following the loss of his wife, he is currently engaged to Folashade Adenike Blaize Pastor Kumuyi is a good servant of God and had always been an advocate of holiness, evangelism, and revival.
We hope you found this piece about Pastor Kumuyi Biography and Net Worth Informational. If you did, kindly leave us a comment and share.
Before you go, read Pastor Adeolu Adeboye's Biography.