Yinka Odumakin was a Nigerian activist, one of the key members of the Afenifere group, and a spokesperson for the group. Read further for detailed information about Yinka Odumakin Biography, Age, Marriage, and Death.
Yinka Odumakin Biography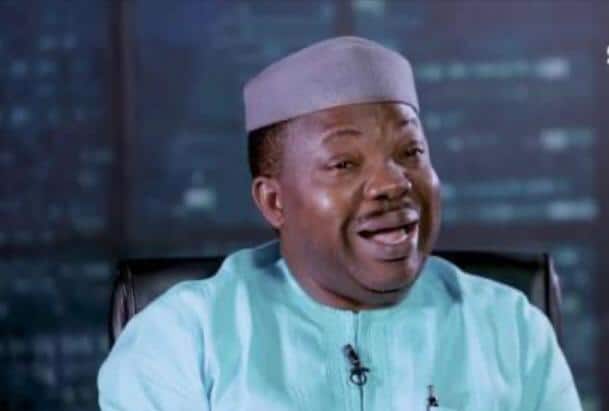 He was born on December 4, 1966, in Moro, Osun. He speaks out and is at the forefront of the fight against injustice. Sadly, He died on April 3, 2021, after a short illness as a result of COVID 19.
| Yinka Odumakin Biography | |
| --- | --- |
| Full Name | Yinka Odumakin |
| Date of Birth | December 4, 1966. |
| Place of Birth | Osun, Nigeria |
| Died On | April 3, 2021 |
| Education | English at the Obafemi Awolowo University |
| Wife | Joe Okay Odumakin |
Also, read Tompolo's Net Worth and Biography.
Education
He received primary education at St. Augustine Elementary School in Ondo. For his secondary education, he attended CAC High School. He studied English at the famous University of Obafemi Awolowo (OAU). While at OAU, he was a government spokesperson for the Student Union.
Marriage
Dr. Joe Okei – Odumakin, who is also a human rights activist, is married to Yinka Odumakin. She is the founder of Women Arise, a human rights organization that advocates for women's rights.
Also, she is the executive director of the Institute of Human Rights and Democratic Studies, the chairwoman of the Citizen Forum Task Force, and the spokeswoman for a coalition of civil society organizations.
Surprisingly, the two lovebirds met in an Alagbon detention center. She was detained in Ilorin for taking part in anti-Abacha protests. She was transferred to Lagos, where she met Yinka Odumakin, who was also detained for similar reasons. They made the decision to take their relationship beyond love for activism and tied the knot on the 4th of November, 1997 and their union was blessed with four kids.
However, six months after her husband's death and eighteen years after her last child, she delivered a twin – a boy and a girl. She discloses that it was her late husband's wish to have a son named after him.
He had made predictions of her having a twin after she conceived. Unfortunately, he could not witness the event as death snatched him away before his wishes came to pass. 
Journalism
Yinka Odumakin is a Nigerian journalist who has built a name for himself. During his four-year service in the field, he was a prolific journalist. He began his career as a reporter for the Punch Newspaper. After that, he went to work for the Guardian Newspaper, which was a direct competitor of Punch.
He ended his career in traditional journalism but continued in the sector by forming his media and publishing company, Effective Company Limited. Mr. Ige, a former classmate, and founded the company together. He authored a weekly column for Vanguard Newspaper until his death. Petals FM, a radio station in Oyo state, was also founded by him.
Also, read Sunday Igboho's Biography.
Activism
Yinka Odumakin was a brave, fearless activist who was all about equity, justice, and good governance from the time he was in university. He was a key figure in the campaign against late Sanni Abacha's proposal to turn Nigeria's education system into a money-making venture.
He was outspoken and quick to criticize anything that could jeopardize Nigeria's growth during the Sanni Abacha Junta. As a result, on May 15, 1994, the National Democratic Coalition (NADECO) was formed.
Yinka Odumakin was present and actively involved in the protest against the annulment of the June 12, 1993 election that denied Late MKO Abiola the opportunity to become Nigeria's president
Afenifere
Yinka Odumakin was not just a member of Afenifere, the Pan-Yoruba socio-political organization but he was a significant member of the group. He served diligently in various capacities for over two decades. He was the spokesperson of the southern and middle belt Leaders Forum (SMBLF) representing the south-west, south-south, south-east, and middle belt.
Buhari Spokesperson
During the 2011 general elections, Yinka Odumakin served as President Muhammad Buhari's spokesperson. He fought President Goodluck Jonathan's administration tooth and claw and was determined to see Buhari win the seat.
As time passed, their friendship deteriorated, and he switched his allegiance back to Goodluck Jonathan, becoming one of the most vocal critics of the Buhari administration. He accused Buhari of mismanaging the country's issues and expressed regret for being one of his most ardent supporters.
Also, read Rema's Biography.
Embattled with Tinubu
Yinka Odumakin had problems not only with Buhari but also with Asiwaju Ahmed Bola Tinubu, a former friend and ally. They had worked together at NADECO and were great friends.
Also, he was crucial in Tinubu's 1998 gubernatorial campaign in Lagos State under the banner of the Alliance for Democracy. In 2006, the two split up due to their opposing political viewpoints.
As a result, Yinka Odunmakin began to criticize Tinubu and published articles characterizing him as a deceitful politician. He accused him of administering Lagos state's business behind closed doors and raking in public monies.
In addition, he also accused him of forging his real age, claiming that Tinub was over 80, but he was 66. His words could not be answered by Tinubu Camp, who blamed him violently and criticized him claiming that his opinion was misleading.
The National Conference
Yinka Odumakin and his wife Joe Okei Odumakin were elected to the National Conference held by President Goodluck Ebele Jonathan on March 17, 2014. They were the first couple chosen for such a conference.
After the couple was nominated for the meeting, some criticized that popular activists continued to shut their mouths in places where they showed their favor and claimed themselves. This became apparent when it became clear that each participant received a total of 2.9 million Naira each month.
Restructuring
Yinka Odumakin is one of the few with the opinion that the answer to Nigeria`s gift trouble is restructuring. He sponsored restructuring and claims that people who aren't in the guide are enemies of the country`s progress.
Yinka Odumakin Death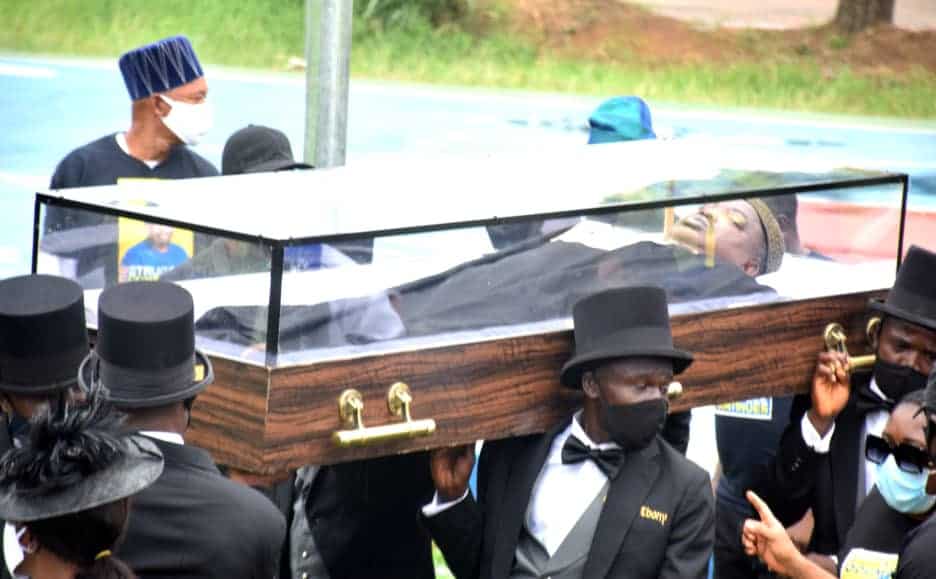 Before his death, Yinka Odumakin had contracted COVID – 19 and had recovered. However, he was sick as a result of underlying respiratory sickness due to complications from COVID – 19.
He gave up the ghost at Lagos State University (LASUTH) where he was rushed for treatment. He was given a befitting burial and laid to rest in his hometown.
Summary of Yinka Odumakin Biography, Age, Marriage, and Death
Yinka Odumakin was a great man who stood firm and supported his core values ​​until his death. Also, Yinka is a wise member of the Afenifere group and his influence will be greatly lost.
He was married to activist Joe Okay Odumakin and has four children. Yinka is known for his criticisms of injustice, bad governance, and unwavering support for restructuring.
We hope you found this piece about Yinka Odumakin Biography interesting. If you did, kindly leave us a comment and share it with your friends and family.
Before you go, read Abdulrasheed Bawa's Biography.