Prince Chinedu Munir Nwoko is a public figure in Nigeria. He is a politician, philanthropist, and well-decorated lawyer. Read Ned Nwoko Biography, Wives and Net worth.
He was born on 21, December 1960. He is popularly known for the number of wives he has. However, he is the first man to visit the South Pole of Antarctica as part of his project on the eradication of malaria.
For Clarity, the table below contains information about Ned Nwoko Biography.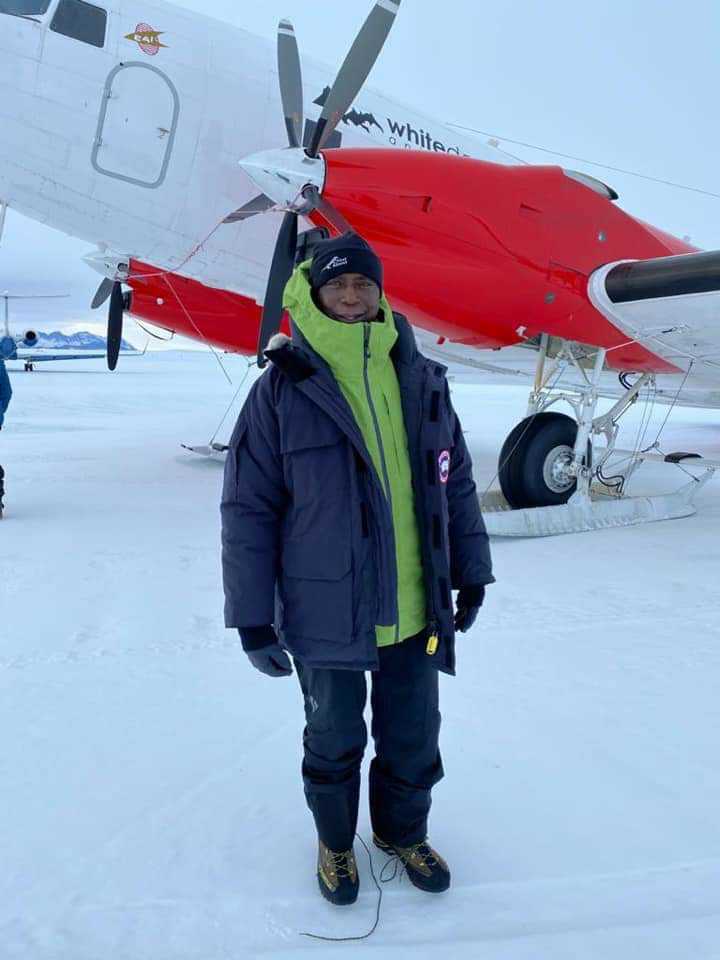 Full Name
Prince Chinedu Munir Nwoko
Date of Birth
21st December 1960.
Age
62 years old (2022)
Net Worth
$1,200,000,000
Profession
Politician,
Businessman,
Lawyer.
Children
Maya
Sultan
Munir (Regina Daniel's Son)
Taufik (Deceased)
Amir
Hayat
Julia
Wives
Lilly Nwoko,
Lina Nwoko,
Laila Charani,
Regina Daniels.
Ned Nwoko Biography
Also, read Regina Daniels's Biography.
Childhood and Education
Ned attended the University of Keele in Staffordshire, the United Kingdom where he obtained his degree in Law and History. Furthermore, he obtained another degree, LLM in Maritime and commercial law from King's College. Thereafter, he was called to the Lincoln's Inn.
Career
Ned began his law career in London. He started out as a prosecutor working for the crown before becoming a qualified solicitor for England and Wales supreme court.
In addition, he worked as a solicitor at Kumar's solicitors and Pascaldiers & Co Solicitors. He went ahead to establish his own law firm, Ned Nwoko & Co solicitors based in Camden, London where he is the Principal Partner and Senior consultant.
The firm specializes in many areas of law but is notable for international conflict laws, tax law, and adjudication.
Political Career
Ned Nwoko began his political career when he returned to Nigeria in 1998. To begin with, he won the election into the House of Representatives, representing the Anioca/Oshimili North-South constituency.
He served in the House of Representatives for four years between 1999 -2003. He achieved notable tasks during his tenure. However, his political career did not move any further.
He aspired to be the Governor of Delta State and lost. Likewise, he lost the senatorial seat to Ifeanyi Okowa who is the present Governor of Delta State.
Ned Nwoko Achievements and Honours
Ned has two honorary doctorate degree – one doctorate degree in science from the Federal University of Petroleum Resources Effurun FUPRE, Delta State, and a doctorate degree in Letters from Commonwealth University College, Belize.
His small time in the House of Representatives is not short of notable achievements. In addition, he sponsored 22 bills which still have some of them still running to date. This include:
National Minimum Wage Bill 1999
A bill for an act to establish public funds recovery and reward commission
Monetization Bill – A bill to curb the excessive benefits awarded to government officials
He won a case with his firm for Nigeria against Paris Club countries and became famous for it.
In the course of his investigation, he discovered inconsistencies in the mode of loan repayment adopted by the creditors.
The end of the case witnessed the reimbursement of the funds which amount to $3.2 billion from the illegal deductions and the closedown of monthly allocation.
The funds were distributed to the 774 local Governments in Nigeria.
Ned once served on the Vision 2010 Committee. He served and contributed to the mission to guide Nigeria out of the misery of poverty and other crises. In addition, he is a member of the capital market and the Chairman of Project Tourism Nigeria.
He is the founder of the first sports university in Africa which is Sports, Technology, Arts and Research (STARS).
He brought Nigeria on the global map by becoming the first man to visit Antarctica in course of his advocacy for the eradication of malaria in Africa as a whole.
Also, read Ali Nuhu's Biography.
Honors
Furthermore, Ned is an iconic figure and is well decorated with awards from home and abroad. To enumerate, some of his honors are:
Africa Value Awards – Effective Leadership and Youth Empowerment (2018)
Peace Achievers Awards (2019)
Delta Role Model Awards – Humanitarian Services (2019)
Prime Excellence Recognition Awards – Man of the year (2019)
Abuja AR Reporters Awards- Man of the year (2019)
Suncity Champions of Democracy Awards – Humanitarian Services (2019)
5 stars awards for Tourism Development in Africa (2019)
The University of Nigeria, Nsukka Nigeria Philanthropy Awards (2019)
Anti-corruption crusader Awards (2019)
All Africa Music Awards AFRIMMA – Africa Community Impact Awards (2019)
Ned Nwoko Wives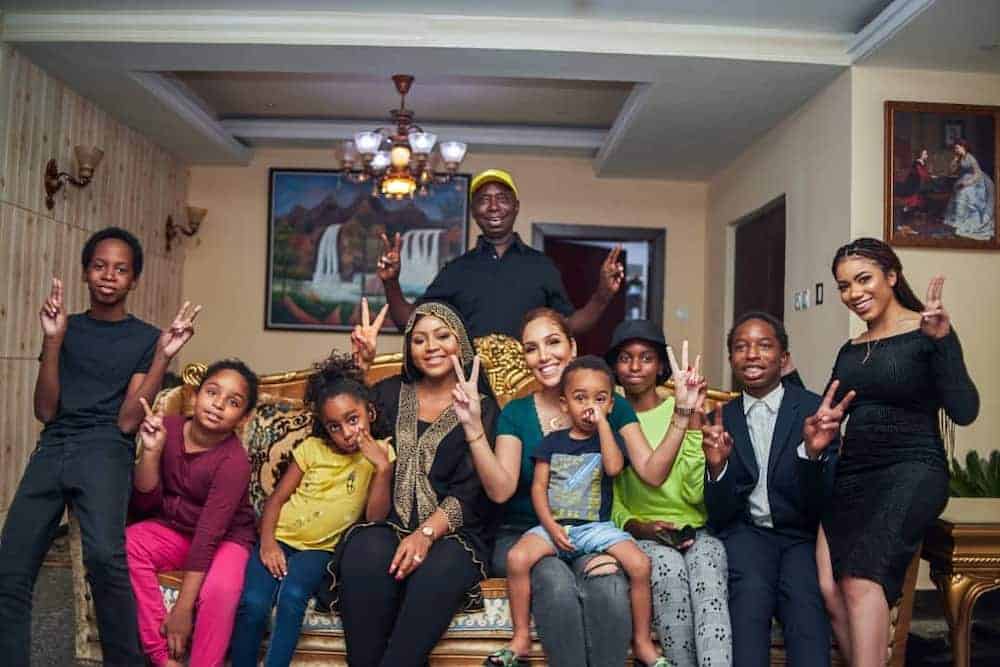 Ned has six wives, Regina Daniels, the famous Nollywood actress is the latest and youngest of his wives. Despite being married to six women, only four out of his wives are known by the general public.
Aside from Regina Daniels, he married Barrister Lilly Nwoko, his first wife, and Lina Nwoko, his fifth wife. His fourth wife is Laila Charani from Morocco. However, the union between him and his Moroccan wife is reportedly off the table.
Ned's total number of children is not known but due to social media, eight of his children can be identified. The names of the eight children are:
Maya
Sultan
Munir (Regina Daniel's Son)
Tafik (Deceased)
Amir
Hayat
Julia
Ned is blessed with a large family. He is known for his unwavering love for his wives and family. Despite his busy nature, he finds time to be there for his family. His wives are a huge part of Ned Nwoko Biography
Ned Nwoko Net Worth
Ned is an astute successful businessman. In addition to his law firm, he is engaged in real estate, tourism, and agriculture. Lawyer Ned Nwoko net worth is estimated to be $1.2 billion dollars. He is a multi-billionaire and very influential.
Also, read Jim Iyke's Biography.
Ned Nwoko House and property
Ned owns an elegant mansion in his hometown in Delta State. The mansion is named "Castle in the Air" on a large area of land named Mount Ned Resort.
Also, the mansion has a private zoo, a tennis court, a large size swimming pool, poultry, a tennis lawn, a football pitch, a fish pond, a serene environment beautified with trees and grasses.
The interior of the mansion exudes the extravagant and lavish lifestyle of the billionaire.
In addition, the ceilings are crafted by hand, while the walls and fences are made with local bricks. Ned showed his love for high taste and class with the interior decorations which are antique.
However, the Business Mogul does not only own one mansion. He owns several houses across the states of Nigeria and overseas as well.
Also, he is a proud owner of a sleek private jet, Falcon 7x which is capable of covering 11,020km distance. the jet uses fighter jet technology. The interior has a professional look. The cost of the luxurious aircraft is N20 billion.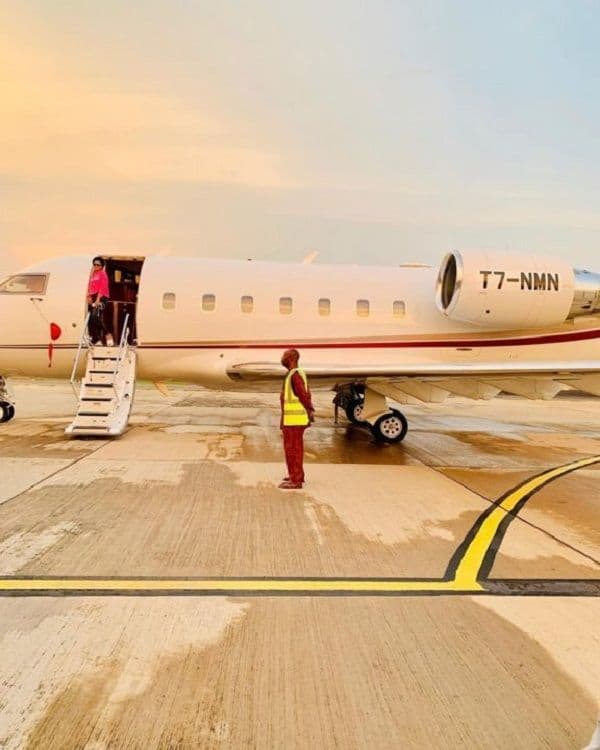 Ned Nwoko cars
Ned owns a large fleet of luxurious automobiles. His total number of cars cannot be accounted for. However, his garage is estimated to be worth close to over N172 million.
Ned Nwoko Foundation
Ned is a philanthropist who has engaged in several programs WHO on sensitization about the eradication of malaria, research on anti-malarial drugs, and vaccines.
Summary of Ned Nwoko Biography, Wives and Net Worth
Billionaire Ned Nwoko is a renowned lawyer, a businessman, and a politician. He is a husband of 6 and a father of 8 known children.
His overall career is a success and has driven Ned Nwoko Net Worth to a whopping $1.2 billion.
We hope you found this piece about Ned Nwoko Biography, Wives, and Net Worth Interesting. If you did, kindly leave us a comment and share it with your friends.
Before you go, read Bimbo Oshin Biography.