Pete Edochie is a popular name in the world of Nollywood. He is a veteran actor, an experienced administrator, and a broadcaster. Read further to uncover detailed information about Pete Edochie Net Worth, Age, Biography, and Movies.
Before we dive further into Pet Edochie Net Worth, Age, Biography, and Movies. Below is a table of quick information about him.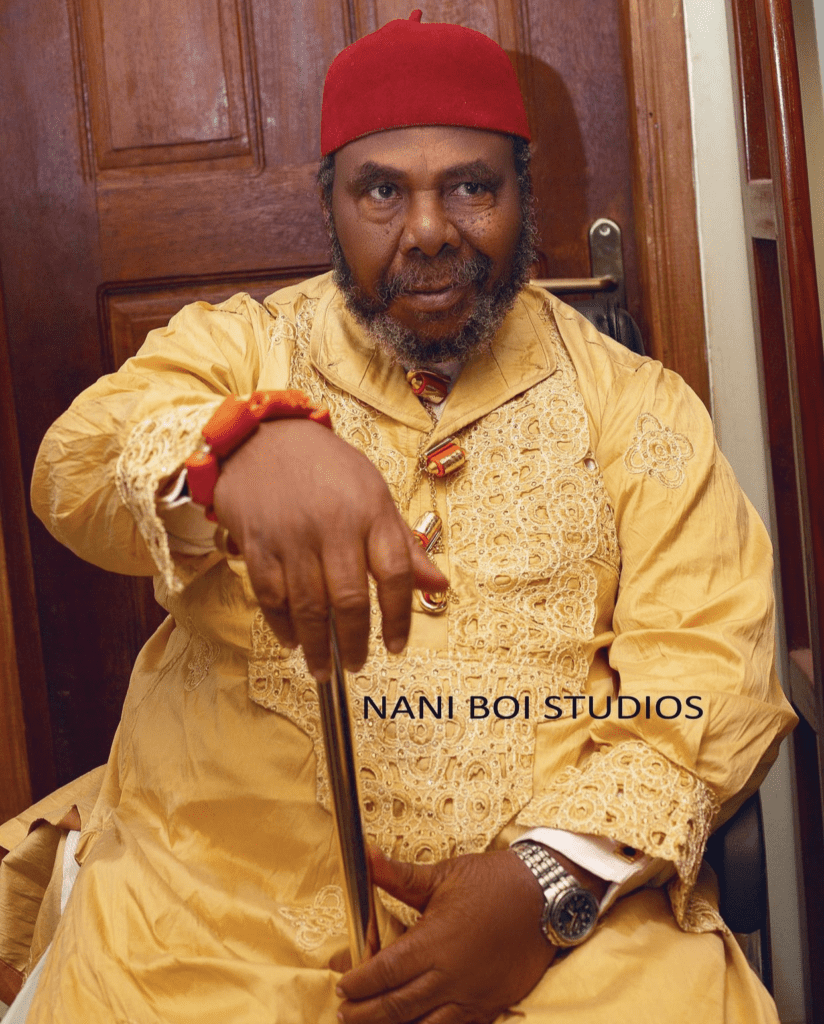 Pete Edochie Biography/Wiki
Full Name
Pete Edochie
Net Worth
$3,800,000
Age
75 (2022)
Date of Birth
March 7, 1947
Wife
Josephine Edochie
Children
Leo,
Uche,
Lincoln,
Gene,
Yul
Nationality
Nigerian
Pete Edochie Net Worth
Pete Edochie net worth is estimated to be $3.8 million. The veteran actor over the years has amassed enough wealth from acting and businesses.
Pete Edochie Age
Veteran Actor Pete Edochie turns 75 on the 7th of March, 2022.
Moving further, we will read about Pete Edochie Biography next.
Pete Edochie Biography
He was born and raised in Zaria, in the northern part of Nigeria on March 7, 1947. He is a native of Anambra state.
Education
He had his primary education at St. Patrick's and St. James Primary School, Zaria. He attended St John's College for his secondary education. Thereafter, he went to England to further his education where he attended the School of Journalism and Television.
Career
Before he started acting, Pete was working for Nigeria Railway Corporation. Thereafter he left the job and took up the job of a junior program assistant in a radio broadcasting corporation in 1967.
He was promoted to the position of director. Unfortunately, he could not continue further because of the interference of the Government who at the time were overseeing the affairs of the station. Many workers were laid off including Pete.
He started acting in the early 1980s. He featured in the movie "Things Fall Apart" – an adaptation of the popular book by Prof. Chinua Achebe. He played the lead role of Okonkwo in the movie.
The movie earned him an international award, the platform to rise to stardom and recognition. Pete has featured in quite a handful of movies. He had worked with both international and local actors and actresses. Pete is one of the legends in the game.
He has many awards to attest to that. In addition, he was honored by Ex-President, Olusegun Obasanjo as a Member of the Order of Niger (MON) in 2003.
He is popularly known for his love for proverbs. There is so much to learn when it comes to proverbs and the Igbo culture from him when watching his movies.  
Pete Edochie Movies
Pete is a highly respected figure in the industry because of his works. He had been involved in acting and movie production for over two decades. He had participated in close to over 300 movies. Highlighted below are some of the movies he had featured in.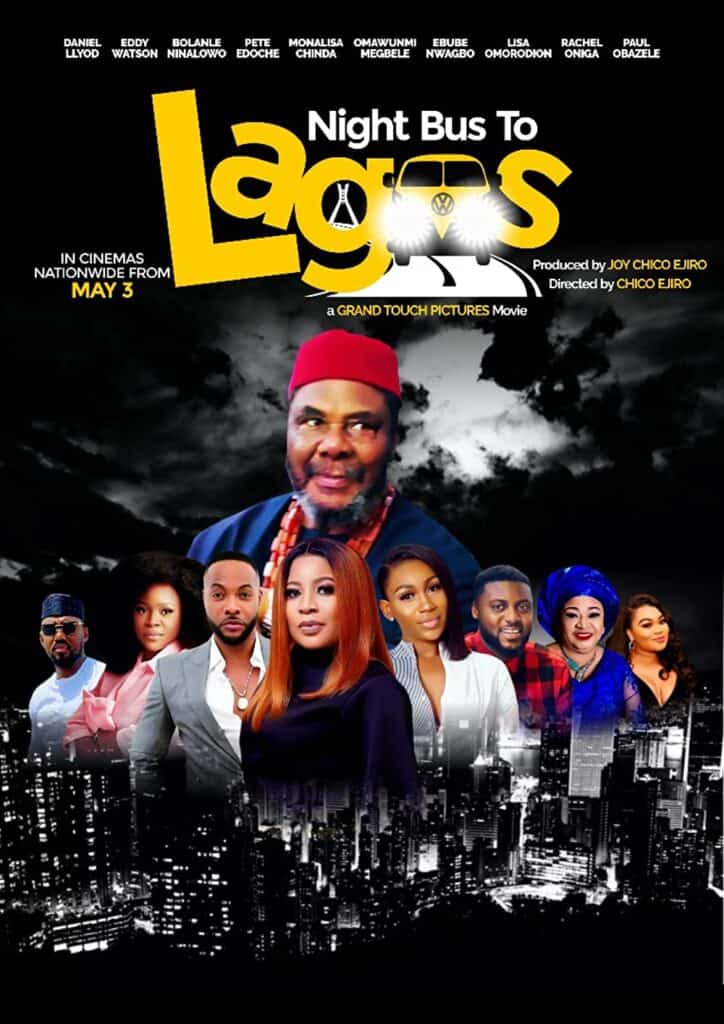 Ebubedike (2021)
Unroyal (2020)
Night Bus to Lagos (2019)
Lionheart (2018)
Trials of Ma'pe' (2018)
Mummy Why (2016)
Idemili (2014)
Bad Blood 1, 2& 3 (2008)
Bottom of My Heart (2008)
Four Sisters (2008)
Heavy Battle (2008)
Throne of the Gods (2008)
Minority Tension (2007)
My Beloved Son (2007)
The Great Priest (2007)
Angel in Hell (2006)
Broken Curse (2006)
Azima (2005)
Dons in Abuja (2004)
Arrows (2003)
Egg of Life (2003)
Greeedy Genius (2001)
Ooduduwa (2000)
Chain Reaction (1999)
Rituals (1997)
Things Fall Apart (1987)
Wife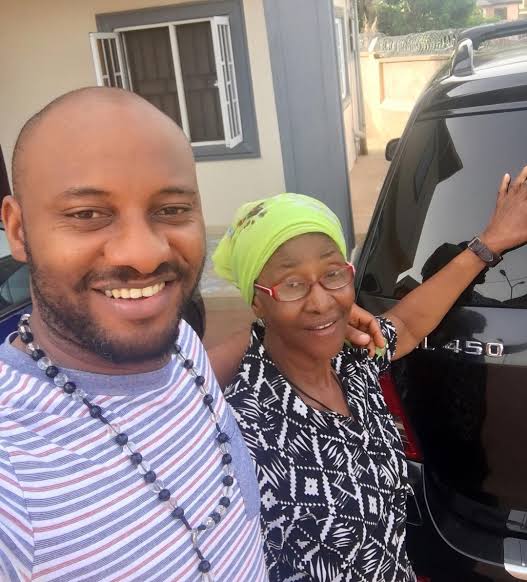 Pete is married to Josephine Edochie; unlike her husband, she is a trained lawyer. She is from Anambra State. He met her during his days in the broadcasting station where they had worked together.
Pete walked his wife down the aisle in the early 70s at the age of 22. They are blessed with six children – five males and one female and have been together for over five decades.
Children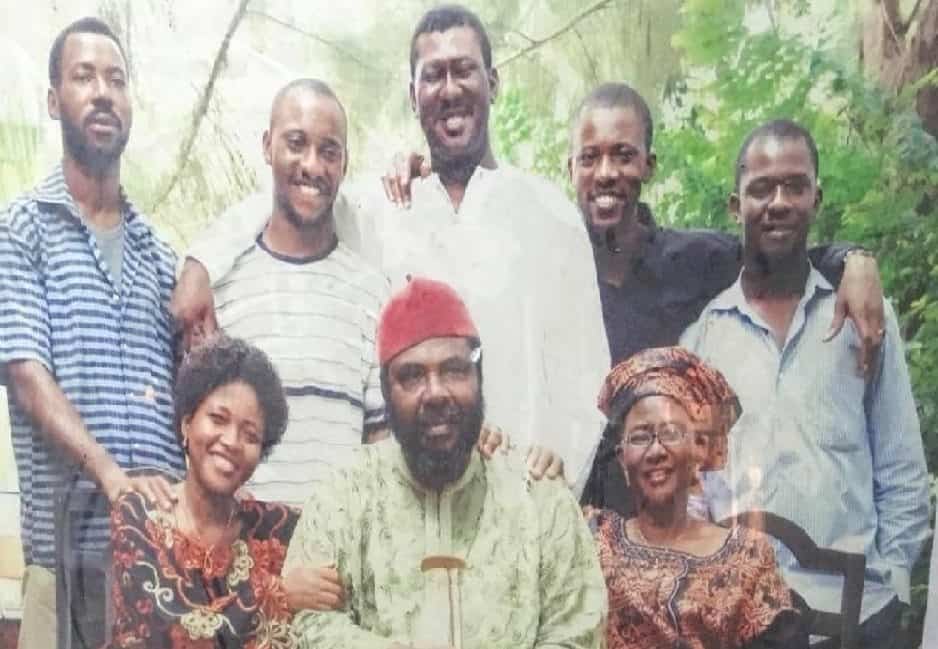 Pete has six children in total, five males and one female. Their names are Leo, the eldest, Uche, Lincoln, Gene, and Yul (youngest). The name of his daughter remains a mystery to the general public. Everyone except Yul and Lincoln is not following in their father's footsteps.
Leo Edochie
Leo is the eldest son and a graduate of the University of Nigeria, Nsukka. He is an engineer by occupation. He is the CEO of Solotone Global Ventures Limited which is specialized in the procurement of engineering equipment and tools for construction, electrical and mechanical purposes.
Uche Edochie
He is the second son of the veteran actor. He is a photographer, interior decorator, and businessman. In addition, Uche is a sex therapist and is the owner of Zee Virtual Media, an online store that deals in sex toys and offers sex therapy sessions and sex education. He is happily married and blessed with three kids.
Lincoln Edochie
He is the third son and child of the family. He studied Fine and Applied Arts in Imo State University. His acting career started in 1995. He is also a scriptwriter and a movie producer. He had featured in several movies.
Gene Edochie
He is not in the limelight as the other sons of the veteran actor. Gene is an architect by profession. He is also a photographer and an interior designer same as Uche. He owns an interior design establishment, Space Calibre Ltd
Yul is the youngest and the most popular among the sons of Pete Edochie. He is an amazing actor just like his father. Also, he is a filmmaker and a politician. He owns a film academy that is based in Lagos. His acting career kick-started early and he acted in several movies, in collaboration with the elites in the industry.
Awards
Pete is a highly decorated actor. He had won many prestigious awards to his name. To enumerate, some of his awards are:
Movie Personality of the Year, City People Magazine, 1999
Best Actor in Africa, Censor's Board, 2001
Best Actor in Nigeria, Censor's Board 2003
Special Recognition Award, Best of Nollywood, 2013
Lifetime Achievement Award, Africa Movie Awards. 2013
Industry Merit Award, Africa Magic Viewers' Choice Awards, 2014
Life Impact Awards, Time Heroes Awards, 2017.
Africa Film Legend Award, African Film Festival, Dallas, 2020
Controversies
Pete Edochie alongside the likes of Genevieve Nnaji, Omotola Jalade Ekehinde, Nkem Owoh, Ramsey Noah, Stella Damascus Aboderin, and Richard Mofe Damijo was suspended by the Actors Guild of Nigeria in 2005 for a year. The association faulted the accused for charging exorbitant fees due to their position in the industry.
Furthermore, Pete Edochie was a subject of criticism by the Muslim sect, Shiites who were displeased with the movie "Fatal arrogance". They accused the actor of acting in a role that tarnish the image of their group and labeled them as a terrorist group.
The veteran actor was accused of infidelity and having a child outside his marriage. The rumors were not true and were utterly denied and regarded as baseless and without proof by the actor.
Summary of Pete Edochie Net Worth, Age, Biography, and Movies
Pete Edochie is a living legend in the world of Nollywood. He is regarded as a mentor and a father figure to everyone in the industry. He is the king of Africa Proverb and a man of wisdom.
His marriage is a testament to his commitment and how much he loves his beloved wife. His children are successful and doing very well in their respective fields.
We hope you found this post about Pete Edochie Net Worth, Age, Biography, and Movies Interesting. If you did, kindly leave a comment and share it with your friends.
Before you go, read Chiwetalu Agu's Biography.