Charles Soludo is a renowned Professor in Economics and a former Governor of the apex bank in Nigeria, CBN. Read further for detailed information about Charles Soludo Net Worth and Biography.
Charles Soludo Net Worth
Charles Soludo Net Worth is valued between $ 2.3 billion and $ 6 billion. His properties and wealth are the accumulation of his previous employment before becoming Governor.
Charles Soludo Biography
Charles Soludo was born in Anambra on the 28th of July 1960. He is a native of Isuofia in Aguata Local Government Area in Anambra State. He lost his mother when he was eight years and was raised single-handedly by his father. Right from his childhood, Soludo has been a scholar, breaking records and bagging awards and honors.
| Charles Soludo Biography / Profile | |
| --- | --- |
| Full Name | Charles Chukwuma Soludo |
| Born | 28 July 1960 |
| Age | 62 (2022) |
| Net Worth | $2,300,000,000 – $6,000,000,000 |
| Wife | Nonye Soludo |
| Number of Children | 6 |
Also, read Yinka Odumakin's Biography.
Education
Soludo had his primary education in Anambra state. He completed his secondary school in Uga Boys Secondary School, Aguata, Anambra state in 1980. He held the position of the Senior Prefect
Soludo is a graduate of the University of Nigeria, Nsukka where he graduated with first-class honors in Economics in 1984. Also, he obtained his master's and doctorate degrees from the same university in 1987 and 1989 respectively. Throughout, his school days he was outstanding and was the best graduating student when he finished his bachelor's degree.
Career
Soludo was an avid reader and intelligent. Soludo is well vast in the field of economics which made him be sought for consultation and lecturing jobs. He became a professor in Economics in 1998.
The Ex CBN Governor was a visiting scholar for prestigious universities like The University of Warwick, the University of Cambridge, IMF Research Department in Washington D.C.
 The University of Oxford and the Brookings institution. There are some the positions he had worked in as a consultant, economist, lecturer, and researcher.
Long Term Consultant, Africa Division, The World Bank, Washington DC: 1999- 2000. Among other deliverables was a seminal book: "Can Africa Claim the 21st Century?" published by The World Bank, 2000.  
Founder/Founding Executive Director: African Institute for Applied Economics, Enugu: 2001- 2003
As a consultant to IMF taught a course on "Financial Programming and Policy" to senior staff of central banks and ministries of finance in Washington, DC, and Anglophone West Africa for several years- 1998 -2003.
Chairman or member of Board of 8 corporations, including Chairman of Paragon Mining Group
Member, UK-DFID International Advisory Group, 2005- Bank
Member, Chief Economist Advisory Council, The World Bank, 2005-2012
African Member on 10 -Member United Nations Commission of Experts for Reforming the Global Monetary and Financial System (the Stiglitz Commission): 2008-2009.
Member (and chairman of Finance committee), The South Centre, Geneva, Switzerland— (International inter-governmental organization of 54 developing countries including Nigeria, China, India, Brazil, etc and currently chaired by Thabo Mbeki) since 2011.
A Member, IMF External Advisory Group for the Triennial Surveillance Review in 2011   
Member, Technical Advisory Group, Natural Resource Charter, Oxford University; 2009-2012
Chairman, African Heritage Institution, since 2009.
Also, read Ned Nwoko's Biography.
Awards and Honours
Global and African Central Bank Governor of the Year, 2005, 2006, and 2007 (by FT-
Banker; Euromoney; and Annual Meetings Daily)
African Bank Regulator of the Year, 2007 by African Investor
Commander of the Order of the Federal Republic (CFR) conferred in 2006
Alma Mata, University of Nigeria, Nsukka award as "Most Distinguished Alumnus" of the University, in 2005.
New African Magazine, London, in 2012 featured as one of the 100 most influential Africans.
Publications and Research
Open economy macroeconomics; econometrics and multi-country macro-econometric modeling, monetary and fiscal policy; international trade and finance; development economics, and corporate finance were among the topics covered throughout his research and consulting career.
Several of the consultancies and the research provided a rigorous assessment of the IMF/World Bank reform programs in developing countries/Africa, as well as alternative solutions
Charles Soludo has a long list of accomplishments having written over 82 scholarly publications; over 220 conference papers and technical reports; and many books authored, co-authored or edited. Some of his publications include:
(i) Economic Policy Options for a Prosperous Nigeria (2008); New York, Palgrave Macmillan
(ii) The Political Economy of Economic Growth in Africa, 1960-2000 Volumes 1 & 2 (2008); Cambridge, Cambridge University Press
(iii) The Politics of Trade and Industrial Policy in Africa: Forced Consensus? (2004); New Jersey, USA; Africa World Press
(iv) African Voices on Structural Adjustment (2003); Canada: IDRC.
(v) Can Africa Claim the 21st Century? (2000); Washington, DC: World Bank
(vi) Our Continent, Our Future: African Perspectives on Structural Adjustment (1999); New Jersey, USA: Africa World Press
(vii) Macroeconomic Policy Modelling of African Economies (1998); Los Angeles, USA: Acena Publishers
(viii) Macroeconomic Adjustment, Trade and Growth: Policy Analysis Using a Macroeconomic Model of Nigeria (1995); Nairobi: AERC.
CBN Governor
Charles Soludo replaced Joseph Oladele Sanusi as the governor of the central bank of Nigeria (CBN) in May 2004. His tenure was one time and ended on May 29, 2005. Before he was appointed as the CBN Governor, Soludo was the chief economic adviser under Obasanjo Administration.
Also, he served on the National Planning Commission as the executive chairman of the organization. He was also appointed as a member of the Economic Advisory Council by president Buhari in 2019.
During his time as Governor of the CBN, the banking industry saw a transformation. He initiated reforms and initiatives to enable banks in the country to solidify their financial strength. As a result of the mergers, 89 institutions were reduced to 25 strong banks under his supervision.
Despite early promises of success for his reforms and plans, the financial crisis of 2008 rattled his bank reforms and programs. Experts chastised him, and others blamed his economics education for his inability to perform in the banking industry.
He helped expand the external reserve from $10 billion to $62 billion, and inflationary pressure was minimal, with single-digit inflation for 24 months in a row.
Also, read Tompolo's Net Worth.
Assassination Attempt

Charles Soludo narrowly escaped an assassination attempt on his life back in April 2021. The unknown armed assailants stormed a town hall meeting that was taking place in his hometown in Isuofia. Three of his orderlies were murdered in cold blood during the event.
Governor of Anambra State
After failing twice, Charles Chukwuma Soludo became the fifth governor of Anambra State. Despite failures, he persevered with tenacity and zeal until he was victorious.
His political trajectory was not without setbacks. After establishing himself in academia and the business world. He decided to wade into the muddy seas of Nigerian politics.
He began his political career as a candidate for the Anambra State gubernatorial election in 2010 under the banner of the People's Democratic Party(PDP). After the primaries, he was elected to the party ticket, but there was a minor snafu from other candidates who claimed the election was manipulated in his favor.
However, he lost the contest against Peter Obi from the All Progressives Grand Alliance. The setback did not hinder him, he switched from PDP to APGA. He was disqualified alongside some other contestants and was denied the Party Governorship Ticket for the 2013 Anambra election.
Soludo had to wait eight years to contest again which he later won in 2021. At first, there was a tussle over him securing the party ticket. The matter was settled in the court and the verdict was in his favor. The inauguration ceremony took place on March 17, 2022.
Charles Soludo Wife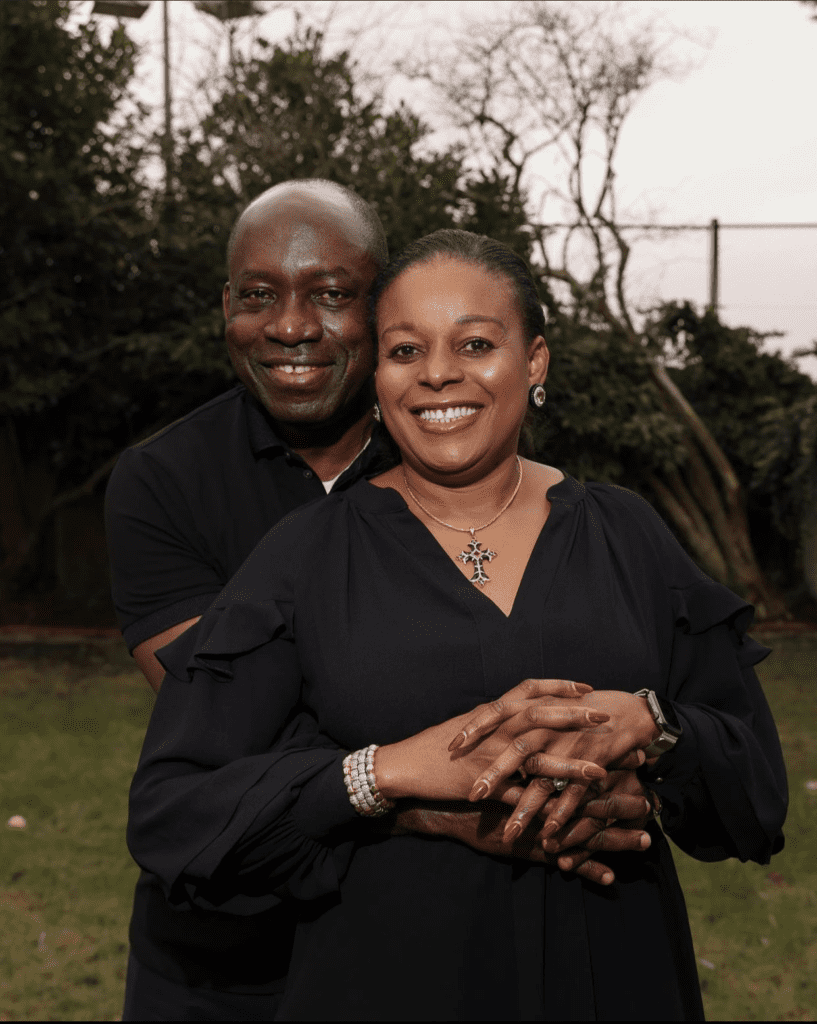 Charles Soludo is happily married to Nonye Soludo and their union is blessed with six children.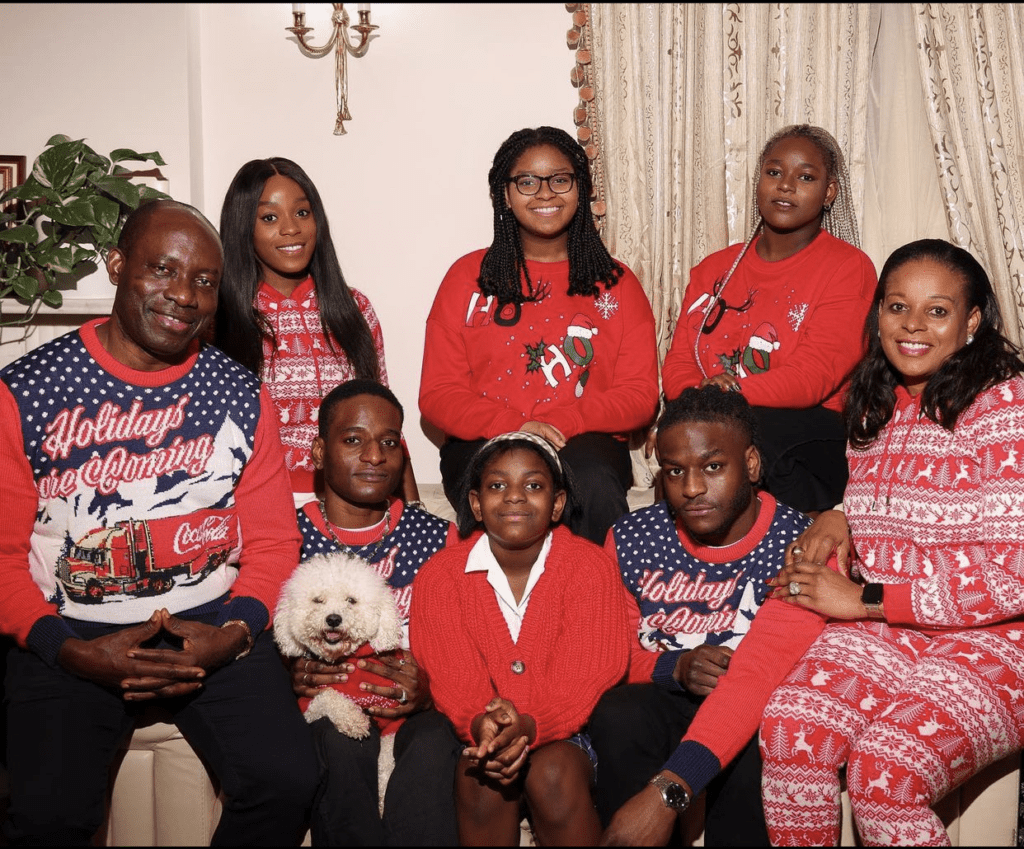 Summary of Charles Soludo Net Worth and Biography
Charles Soludo is a renowned scholar and the ex-governor of CBN. Currently, he is the Governor of Anambra state. His immense works and contributions speak volumes and have a great impact on Nigeria and the world at large. He is married and has six beautiful kids.
The scholar, Charles Soludo Net Worth is estimated to be between a whopping $2.3 billion to around $6 billion.
We hope you found this piece about Charles Soludo Net worth and Biography interesting. If you did, kindly leave us a comment and share.
Before you go, read Abdulrasheed Bawa's Biography.