Angela is a Nigeria Actress born on 29 October 1975. She was born and bred in Cotonou, Benin. This article holds information about Angela Okorie Biography, Husband, Net worth, and movies.
Popular Actress Angela hails from Ebonyi state, Ishiagu in Ivo Local government area to be precise and she is the third child in a family of five.
She earned her degree from the University of Lagos in theatre arts and also a degree in public administration from the same university.
Before diving further into Angela Okorie Biography, the table below holds quick information about the actress.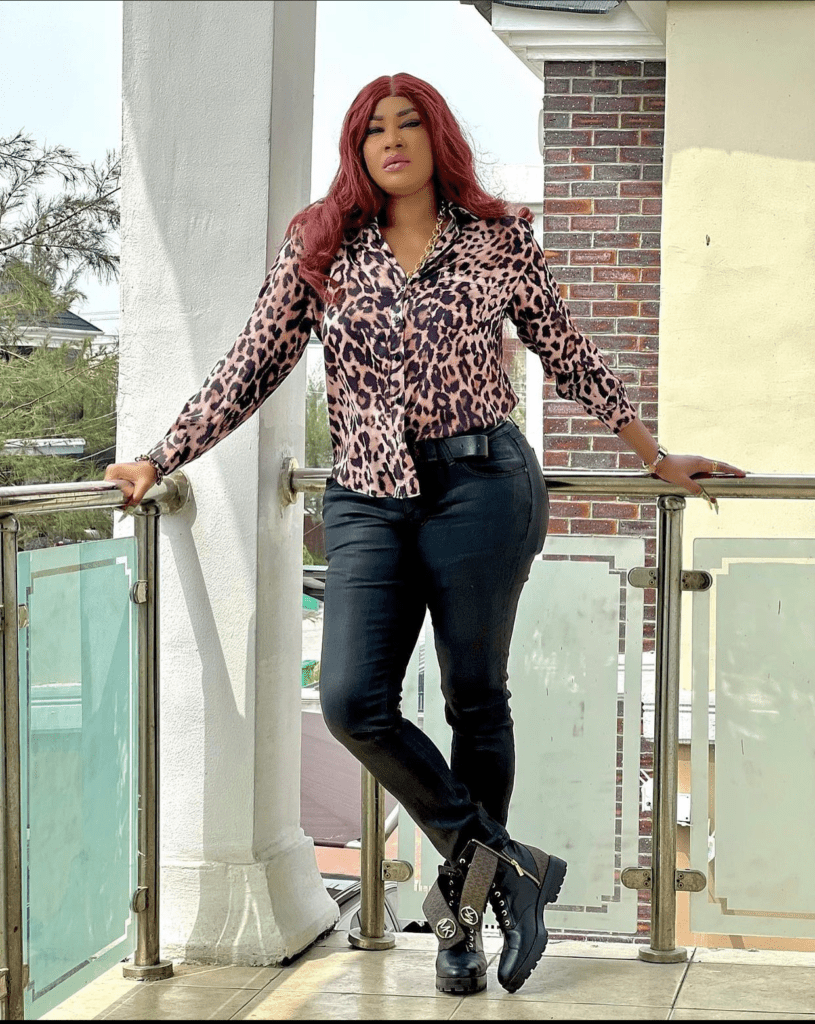 Angela Okorie Biography/Wiki
Full Name
Angela Okorie
Date of Birth
29 October 1975
Age
46 (2022)
Husband
Chukwuma Orizu
Net Worth
$800,000
Movies
Pappu (2016)
Millenium Parents (2016)
Daddy's Girl (2016)
Brother Jekwu (2016)
Divorce Not Allowed (2018)
Fubara's Wish (2020)
Songs
Legit
Protect me
Because of Money
Miss you
Ije Life
Baby ChuChu
Son
Chamberlain
Education
B.SC in Theatre Arts, B.SC in Public Administration
(University of Lagos)
Profession
Acting,
Singing,
Modeling
Angela Okorie Biography
Also, read Femi Adebayo's Biography.
Career
Angela's Career in Nollywood kick off in 2009. Earlier before her switch, she had been a model for over ten years, modeling for a soap company. The first-ever movie she featured in was "Sincerity" which was produced by Stanley Egbonini.
Despite starring in Nollywood movies, her big break came when she starred in the movie "Holy Serpent". This was a major boost for her career. The recognition and the money earned her a spot at the top places in the industry.
However, her fame and growth in the Nollywood industry did not stop her from chasing her passion for music. She declared her interest to be a singer, she has planned to drop an album and release some of the songs she had written.
Furthermore, She made her debut in music in late 2019 with her single "Someday", featuring singer Joel. She released her 10 track debut album "Everywhere Burst'' in August 2020. In addition, she is also venturing into film production coupled with her music aspirations.
It is not out of place to say that she is one of the elite actresses in the game. She had featured in close to 150 movies, bagged awards and nominations in her name. She is arguably one of the most sought-after and influential actresses presently.
To add to that, she has successfully made a name for herself in the music industry where her other colleagues had failed. She has no plans of stopping any time soon.
Movies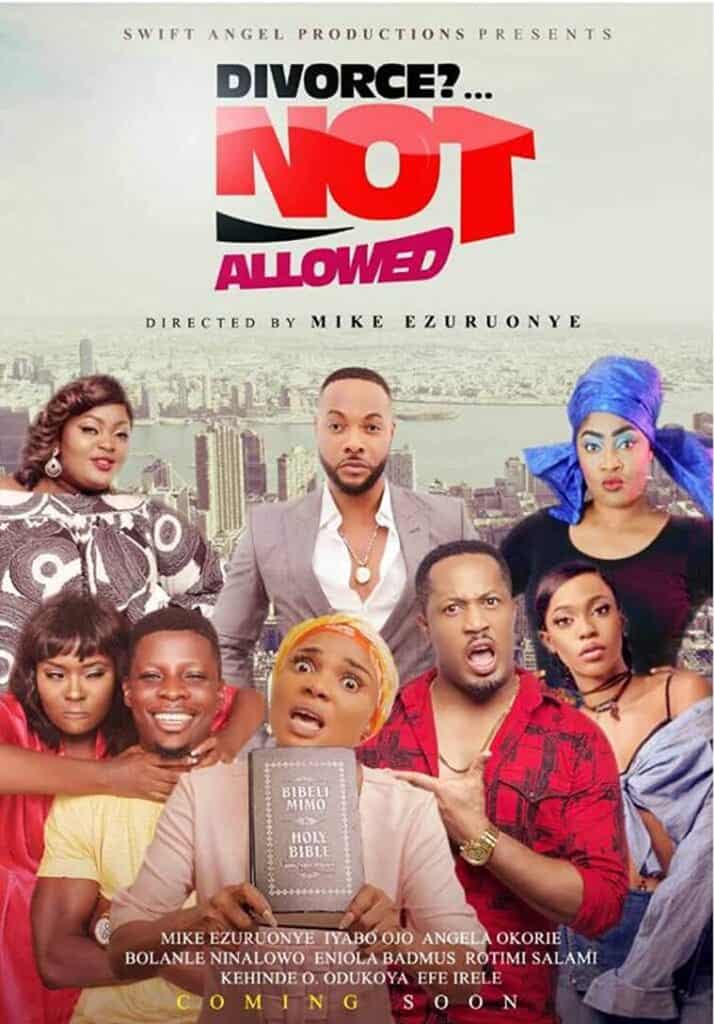 It is no lie that her journey to stardom in the Nollywood industry is a short one. Notwithstanding, she is hardworking and versatile, she deserves accolades and recognition. To enumerate, some of the movies she had starred in are:
Sincerity (2009)
The code (2011)
Thanks for Coming (2011)
Secret Code (2011)
Mirror of a Life (2011)
Heart of a Widow (2011)
Gallant Babes (2011)
Parents Guard (2012)
Tears in My Heart (2013)
Uncomfortable Truth (2014)
Painted Lies (2014)
Beautiful Monster (2014)
The Baby (2014)
Avoidable Blunder (2015)
Overseas (2015)
Yankee Students (2015)
Pappu (2016)
Millenium Parents (2016)
Daddy's Girl (2016)
Brother Jekwu (2016)
Divorce Not Allowed (2018)
Fubara's Wish (2020)
Songs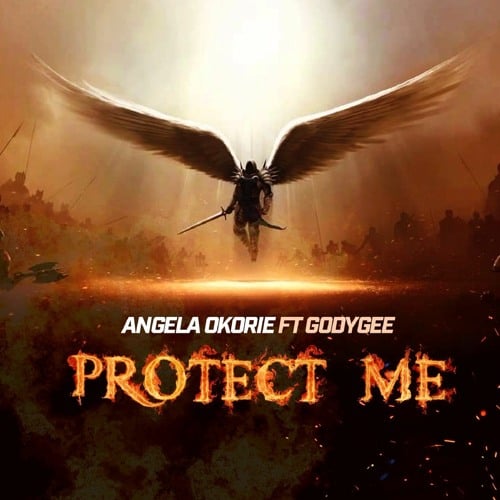 Also, she is also doing great beyond imagination in the music world. Here are some of her top songs:
Legit
Protect me
Miss you
Ije Life
Baby ChuChu
E pain them
Light in the Dark
Free the matter
Someday
Vibes
Also, read Regina Daniels's Biography.
Awards
Actress Angela won City People Entertainment Award for the Best Supporting Actress in 2015.
Angela Okorie Husband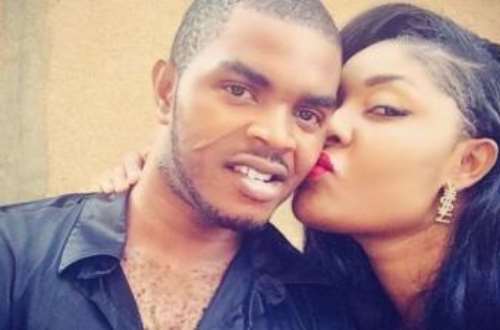 Angela is married, and her ten years of marriage to Chukwuma Orizu is blessed with a son, Chamberlain who was born on 5th September 2011. However, there are rumors that the two are divorced. She is allegedly said to be dating Nwele Michael Chukwudi, a top businessman in the country.
Angela Okorie Net Worth
Angela is not a minority when it comes to Nigeria's Entertainment Industry. She had made for herself a reasonable amount of money in modeling before her success in the movie industry.
Nevertheless, her fame is in the movie industry is a plus to her financial growth. She is one of the most sought-after actresses and that is one of the major reasons her net worth is growing. Renowned Actress, Angela Okorie net worth is estimated to be around $800,000.
Some Facts You didn't know about Angela Okorie
Here are some facts and events, a part of Angela Okorie Biography.
Angela Okorie Controversy
There has been a forth and back tussle between her and fellow colleague, Mercy Johnson. The two had been at loggerheads ever since she had shared her frustration on Sonia Ogiri IG page. The latter accused Mercy of speaking ill of her to a producer, deterring them from working with her.
She allegedly pointed out that she had been receiving threats on her life due to her confrontation with Mercy after suffering the same plight.
Nevertheless, Mercy has decided to keep silent amidst all allegations. She has not responded in any way whatsoever. The feud had put a dent in their sisterhood-like friendship, their sweet loving relationship had turned sour. There is no ray of hope yet as to when the two will reconcile and continue their old ways.
Also, read Chiwetalu Agu's Biography.
Angela Okorie Attacked
In December 2019, Angela recounted her experience with deadly assassins who had attacked her. She was grateful for her life as ten bullets were removed from her head, two from a region near her eyes. She took to her social media account to clearly show her appreciation to God.
Angela Okorie View Lesbianism and Nude Scene
Angela is an advocate against lesbianism. She is vocal about her stance against the act, clearly stating it is against culture and religion.
Also, she vowed not to involve herself in nude scenes in movies. In addition, she utterly rejects any roles that prompt her to do such. She believed she does not need such scenes to become at the forefront of the industry.
Angela Okorie Cars
Angela has nice wheels in her garage. She is a proud owner of a Mercedes G Wagon and a luxurious SUV. There is not so much information about the number of cars she has.
Angela Okorie Lifestyle
Nothing short of the best is expected from someone who had a ten-year-long career in modeling. Angela is clear when it comes to her fashion senses. She is very elegant in her outfits with her nearly perfect body.
She had extended the same lifestyle to her son. Chamberlain looks dapper in whatever style he comes out with. It will be no surprise if the young handsome chap storms the modeling world.
Final Notes on Angela Okorie Biography, Husband, Net Worth, and Movies
In conclusion, This piece hopes to have provided us with detailed information about Angela Okorie Biography, her husband, net worth, and movies.
The actress has an immensely successful career in music and acting. Okorie has built a huge fan base and her career pushed Angela Okorie Net worth to a whopping $800,000.
To reiterate, the actress is married with a son Chamberlain. Although there are rumors that she divorced, there hasn't been an official confirmation from Angela herself.
We hope you found this article about Angela Okorie Biography, Husband, Net Worth, and Movies interesting and informational. If you did, please leave a comment and share it with your friends.
Before you go, read Genevieve Nnaji Biography.