Uche Nancy is a professional set decorator, a costumier, an actress, and a producer. Read further to uncover detailed information about Uche Nancy Biography, Net Worth, and Age.
She is the CEO of the brand Uche Nancy Production. She had her primary and secondary education in Anambra.
Also, she owns a big boutique situated in Asaba. She is a native of Ufuma in Anambra State. She is happily married and blessed with four kids.
Before we dive further into Uche Nancy Biography, below is a table of quick information about her.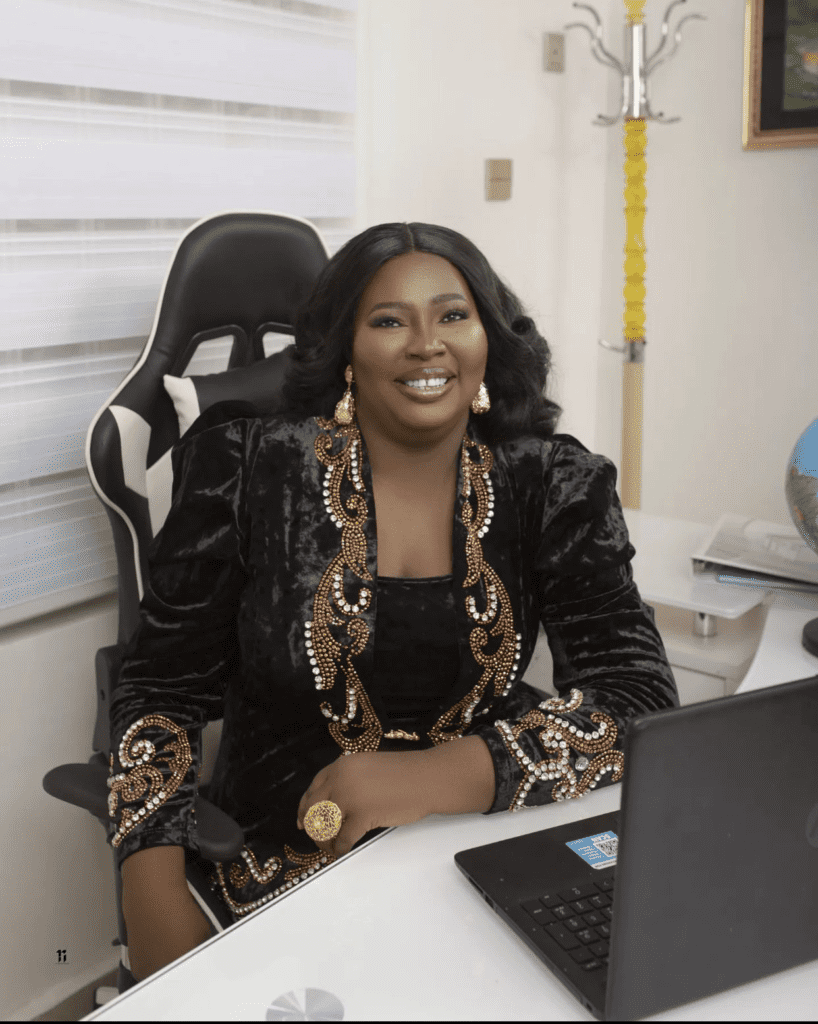 Uche Nancy Biography/Wiki
Full Name
Uche Nancy
Date of Birth
March 2
Net Worth
$200,000
Movies
Fulton Mansion (2013)
Dirty Diamond (2013)
The models
Hot Kingdom
Deep Water and Son
Gallant Babes (2011)
Children
Chinenye
Sofia
Chinanu
Ijeoma
Profession
Set Decorator,
Costumier,
Producer,
Actress
Also, read Chizzy Alichi Biography.
Uche Nancy Age
Although Uche's exact year of birth is not known, she celebrated her birthday recently on the 2nd of March. Nancy celebrates her birthday on the 2nd of March.
Career
Nancy has been a costumier in Nollywood Industry for over 13 years. She is a very fantastic costume designer as well. Girls Cot and World Apart are some of the popular movies where her expertise and creativity had been showcased.
However, apart from the ones mentioned above, there are some movies that she had worked on as a costume designer.
The Ungrateful Wife (2021)
Dry (2015)
Days of Gloom (2011)
A private storm (2010)
Bursting Out (2010)
Darkest Days (2009)
Edikan (2009)
Heavy Heart (2009)
Reloaded (2008)
Heavy Battle (2008)
Holy City (2008)
Dr of Tears (2008)
Yahoo Millionaire (2007)
Endless Tears (2007)
Keep My Will (2007)
Kingdom Apart (2007)
Across the River (2006)
Girls Cot (2006)
The Humble Lion (2006)
Pays to serve (2006)
Under Control (2006)
Colours of Emotion (2005)
Days of Bondage (2005)
Never End (2005)
I swear (2004)
A Million Madness (2004)
Heavy Rain (2004)
Igbo Made (2004)
Back from America (2003)
Price of the wicked (2003)
Emotional Tears (2003)
Valentino (2002)
Mothering Sunday (2021)
Issakaba (1999)
She had also worked as an actress in the industry starring in a handful of movies and also producing her own movies.
Also, read Angela Okorie Movies.
Movies
Here are some of the movies the talented costume designer personality has starred in as an actress
Fulton Mansion (2013)
Dirty Diamond (2013)
The models
Hot Kingdom
Deep Water and Son
Gallant Babes (2011)
Breath Again (2006)
Billionaires Club (2003)
Apart from being a talented actress, she is a producer. She had produced a quite number of movies. Some of which are:
Ogbanta the Hunter (2015)
World of Lust (2014)
Deep Water (2012)
The Enemy I see (2012)
Gallant Babes (2011)
Thanks for Coming (2011)
Daytime Lovers (2006)
However, these days she is not so much involved in acting. She is focusing on helping young and upcoming actresses in order to save them from sexual harassment common in the industry. She has a film production that takes in and develops young actors and actresses. The film production is situated in Asaba.
Marriage and Children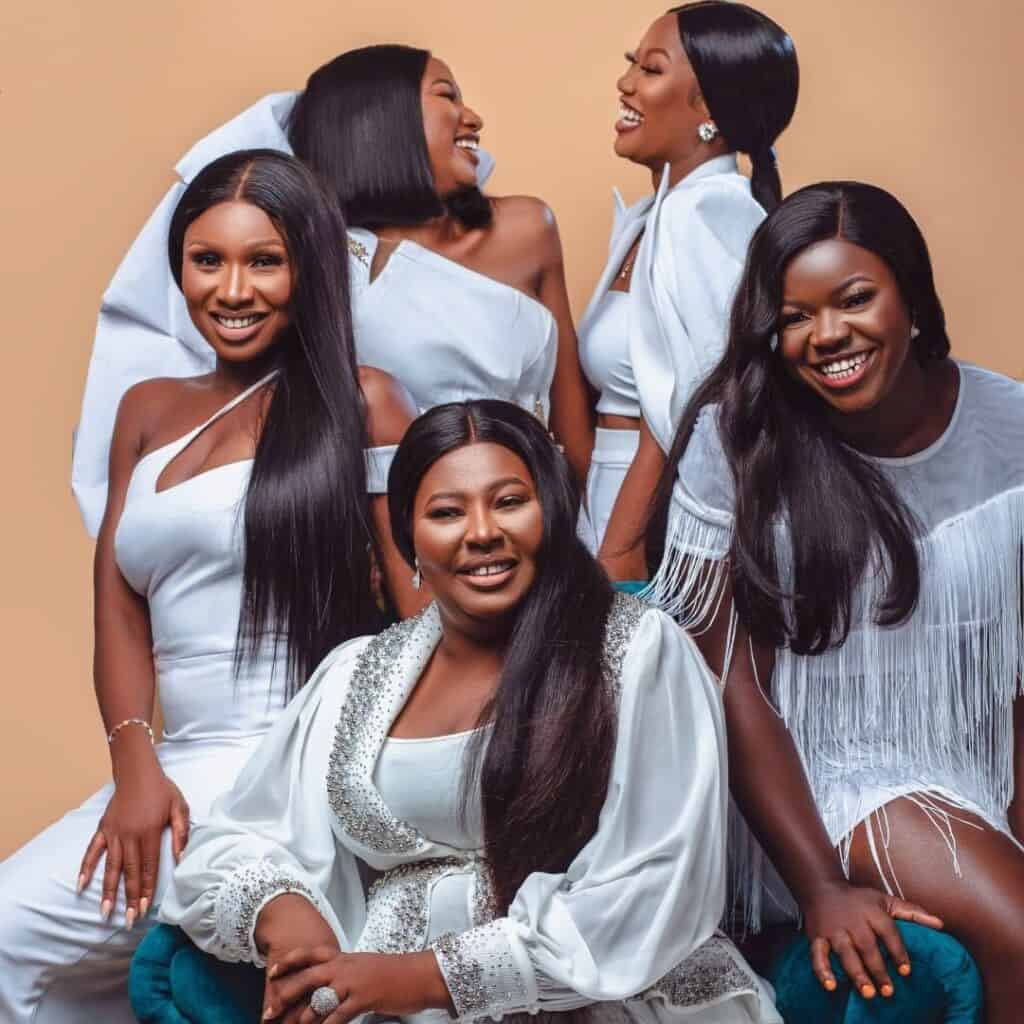 Nancy married at a young age to Mr. Nnebe. They are separated for the reason best known to the duo. Their marriage was blessed with four daughters. Their daughters, Chinenye and Sofia are following in their mother's footsteps by becoming an actress. Sonia is the eldest, she is married to Jerry Williams. She is an amazing actress and had worked with her mother in quite a number of movies.
Her second daughter, Ijeoma is not an actress. She is not into the entertainment industry rather she chose to work in the fashion industry. She is a model, entrepreneur, and fashionista.
 There is not so much about Chinanu, the third child. One thing for sure is that she is not in the same field as her mother or other siblings. Recently, she completed her NYSC and she is seen posting the news on her social media account.
Chinenye is the youngest and the most popular of them all. She is a fast-rising star in the world of Nollywood. She had featured both in the movies produced by her mother and other producers as well. Chinenye has a son named Meeky. She is 24 years old, born on 5th April 1997.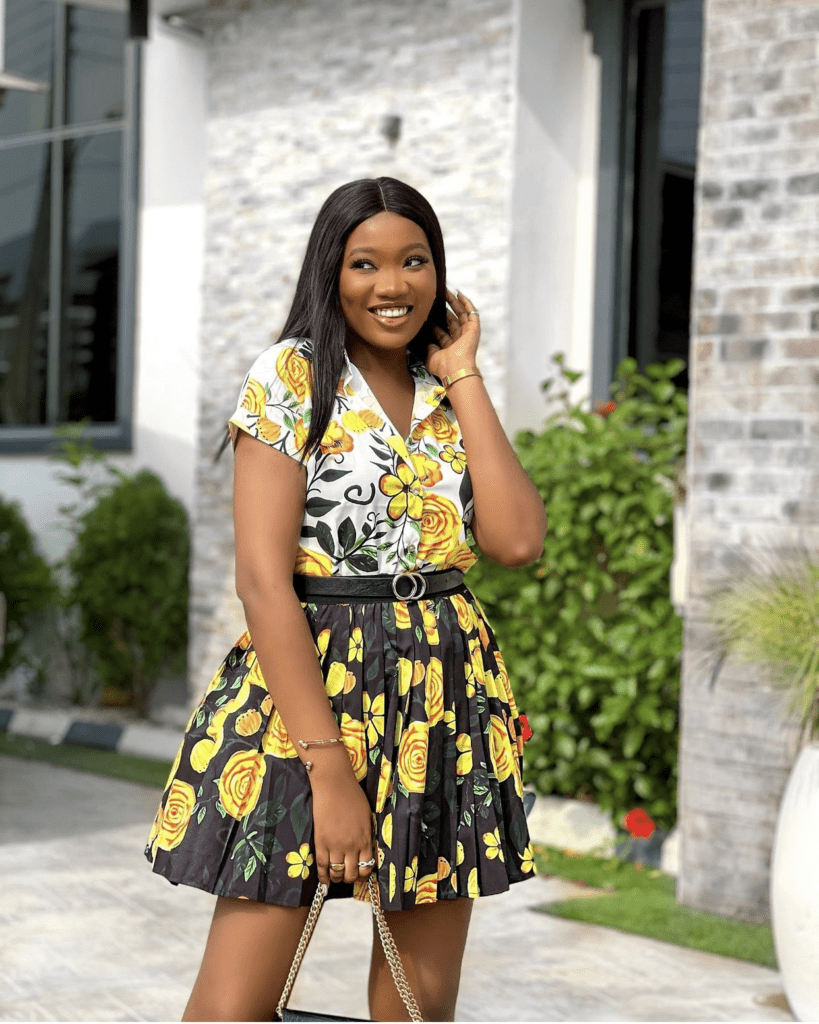 Awards
For her tireless contribution and efforts in the industry. She is awarded the Best Costume Designer at AMVC award 2016. She also won the award of the best producer of the year at the Africa Movie Academy Award and Creative Designer Award.
Also, read Nkechi Blessing's Net Worth.
Uche Nancy Net Worth
The creative costumier had been in the industry for over a decade. She is a household name in the industry. She is an astute entrepreneur thereby having a channel to earn not only from movie gigs.
Uche Nancy net worth is estimated to be around $200,000. She is doing well for herself and seeing well that her daughters are at the highest level.
Lifestyle
Lifestyle describes a huge part of Uche Nancy Biography.
Nancy is a very private person. She does very much to keep her personal life off the internet. However, she showcases her daughters from time to time, she tries as much to be there and bond with them.
Uche extends the same to her grandkids. She is very full of life. She embraces simplicity and modesty when it comes to fashion. Evidently, her knowledge and exposure as a costumier show each time she steps out in style. She is also very much into fitness as she hits the gym occasionally.
Social Media
Uche Nancy is actively present on Instagram compared to other social media accounts. Her handle @uchenancy is growing in followers daily. She has over 650K followers on her page. She is one of the most followed costumiers in the industry. Her page is a go-to source to get information about her TV and her latest movie projects.
Uche Nancy Film Production House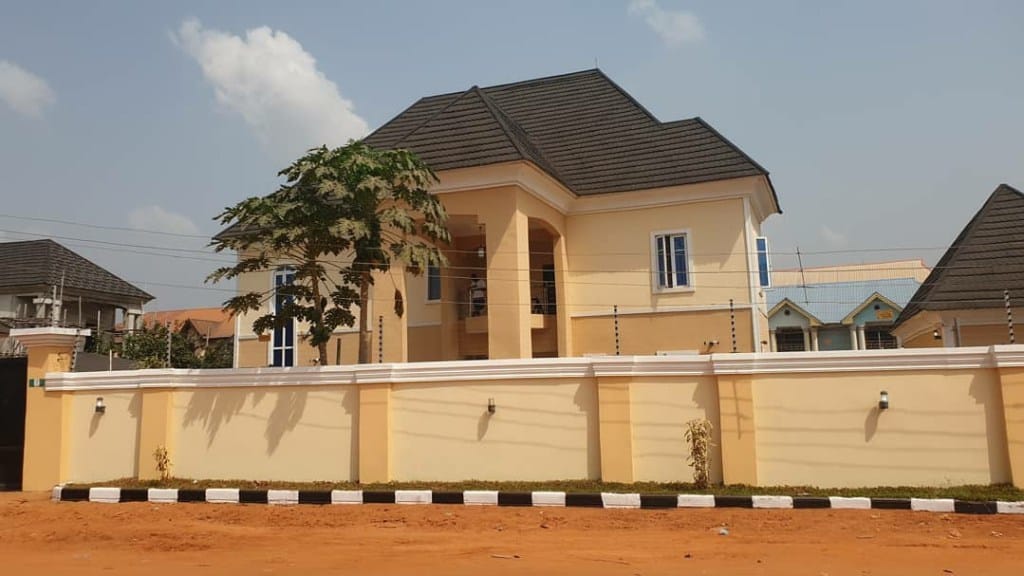 Uche Nancy set up her beautiful film production house in Asaba. She posted images of the newly furnished house on her Instagram page.
Inside the building, we have 8 rooms of which 2 of them are master bedrooms, 3 sitting rooms, a kitchen, an office for administration purposes, spacious car parks, store and rooms for production crews, a hospital apartment, and a security post.
The building is surrounded by surveillance cameras and is highly decorated to meet up the standard. The apartment is available for rental to anyone interested in movie production.
Moving further, the next section holds information about her boutique as a part of Uche Nancy Biography.
Uche Nancy Attraction Boutique
Her boutique is located at 280, Nnebisi road Asaba, South, Delta. She deals in different kinds of wear. She also uses the boutique for her costume for movie production
Summary of Uche Nancy Biography, Net Worth, and Age
When it comes to costume design Nancy is one of the best. She is very exposed, creative, and hardworking. Nancy is a loving and caring mother to her four daughters.
She single-handedly raised her four daughters and see to their growth. She adores them so much. There is so much love in the family.
She is doing so much to make the industry be a safe place for an upcoming actresses. She is like a mother figure and a mentor to them.
We hope you found this piece about Uche Nancy Biography, Net Worth, and Age interesting. If you did, kindly leave us a comment and share it with your friends.
Before you go, read Uju Okoli's Net Worth.