Oluwabukola Sekinat Ajoke popularly known as Bukky Wright is a Nigerian actress. Read further for detailed information on Bukky Wright Biography, Husband, and Net worth.
Before we dive further into Bukky Wright Biography, below is a table of quick information about her.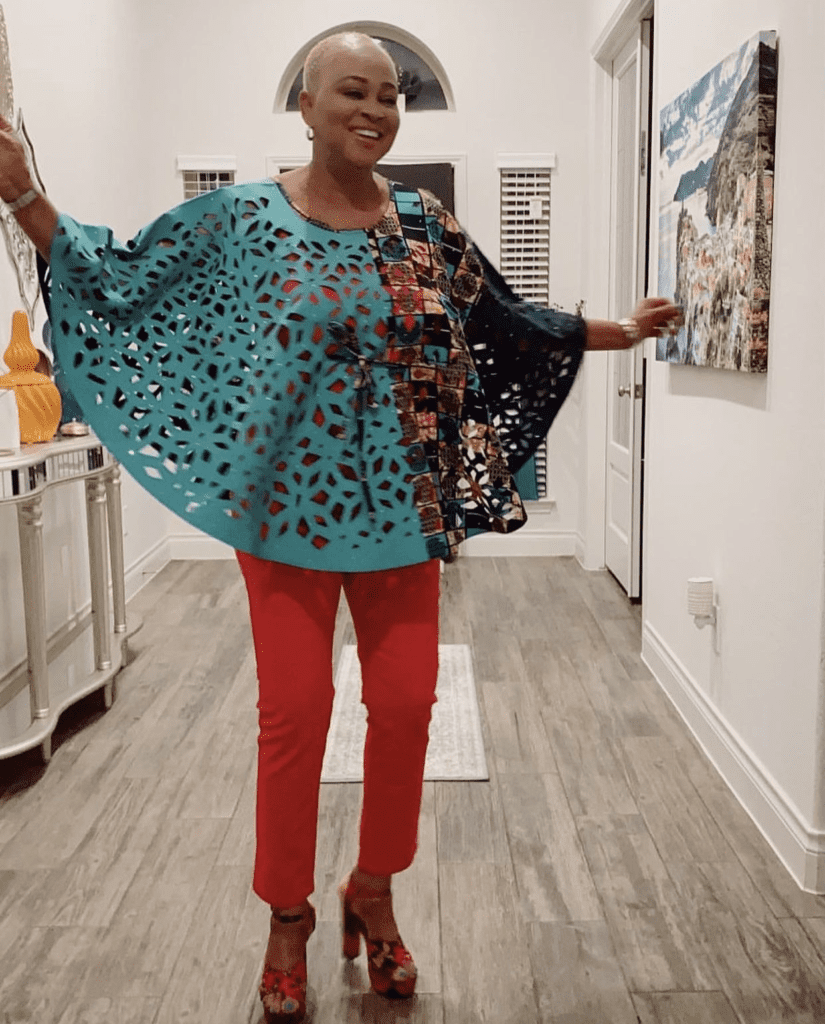 Bukky Wright Biography/Wiki
Full Name
Oluwabukola Sekinat Ajoke
Age
55 (2022)
Date of Birth
31 March 1967
Net Worth
$1,000,000
Husband
Adewale Onitiri
Children
Oluwagbenga Jerry, Amu-Wright,
Eniola Wilson Amu-Wright
Profession
Acting
Actress Bukky Wright Biography/Wiki
Bukky features both in English and Yoruba Movies but majorly in the latter. She was born on 31 March 1967. She hails from Abeokuta, Ogun State.
Aside from being an actress, she is a businesswoman and a politician. She is a Muslim, although her father is a Christian while her mother is a Muslim.
Also, read Tonto Dikeh's Biography.
Education
She was raised in Abeokuta where she had her primary and secondary education. She graduated from the University of Lagos where she studied Economics and graduated with honors.
Career
Prior to her time in the University, she has been actively interested in acting, she was an active member of the School Dramas and Playgroup back in college. She decided to take it seriously after her graduation from the University of Lagos.
She was 29 years of age when she decided to go into acting fully in 1996. Actress Bukky didn't start big as she could not get many roles to feature in. Bukky continued with her zealous attitude and it paid off in the end. She was noticed in the industry due to her track record and was given the opportunity to take up major roles.
She featured in a popular series "Super Story" an award-winning TV Series from the stable of Wale Adenuga Productions. In this TV series, she wowed everyone with her exceptional talents and ability to bring out the character beautifully. Actress Bukky Wright is famous for featuring in emotional movies and her crying face.
Political Career
She is into politics combined with her famous acting career. She is a member of the Social Democratic Party founded by Olusegun Osoba, a former Governor of Ogun State. In 2014, she contested in the primary election the post of an Honourable representing Abeokuta South in Ogun State House of Assembly. Unfortunately, she lost the primary election to her opponent, Joseph Sopade. She had not been active in the political space in recent years after her loss.
Businesses
Bukky Wright is many things of which one is being an astute businesswoman. In the business terrain, she had made a name for herself and her success is mind-blowing. Some of her businesses are:
B Collections: A fashion house and clothing brand
A standard beauty spa
A record Label called Wright Media International
Also, read Rita Dominic's Biography.
Bukky Wright Movies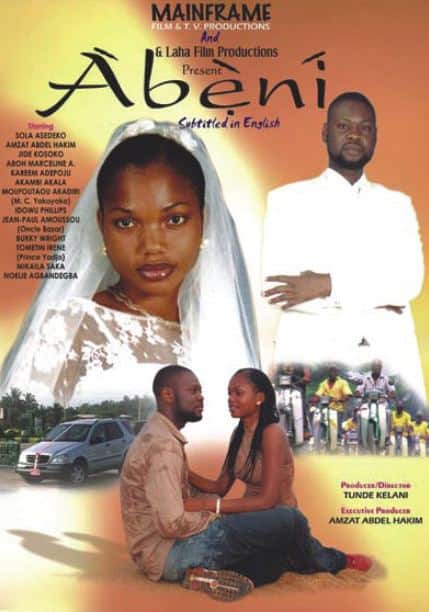 Bukky Wright has featured in several movies including TV series and produced a few movies too. Highlighted below are some of the movies she has featured in:
Saworo ide (Brass Bells) (1999)
Itohan (2001)
Babie A (2003)
The cartel (2004)
Okan Soso (2004)
Above Love (2004)
Without Shame (2005)
Olufunmi (2005)
Sade Blade (2005)
Olufunmi (2005)
Abeni (2006)
The Narrow Path (2006)
Travails of Fate (2006)
Ekuro (2007)
Church on Fire (2008)
Farayola (2009)
Arugba (2009)
Osan Ja (2013)
When Love happens (2014)
Iyore (2015)
Stolen Lives (2015)
Silence (2016)
Gidi Blues (2016)
Pure Honey (2017)
5 Reasons Why (2018)
Awards
Bukky-Wright is one of the top A-List stars in Nollywood most especially in the Yoruba category. Consequently, she had quite a number of awards to attest to this. Highlighted below are some of the awards she has won
Africa Movie Awards – Best Supporting actress (2011)
Great Women Post Independence and Awards – Most Promising Actress in Nigeria, City People Entertainment Awards
Africa Magic Viewers Choice Awards – Best Actress in Television/Drama(2013)
Bukky Wright Husband
Her recent marriage will make it the fifth time she has gotten married. Her marriage has generated a lot of controversies and was used as a subject of attack by her opposition during the election. Here is the list of the names of her husband from the first marriage down to the recent one.
Mr. Gboyega Amu: Gboyega was the first husband she got married to. Their marriage produced two children, Eniola and Gbenga which are the only known children of the actress.
Rotimi Makinde: Bukky Wright dated Rotimi Makinde, the former member of the house of representative. Prior to being a member of the house, Rotimi was also thespian in the entertainment industry. However, details about their separation is still a mystery till date.
Femi Davies: was the third husband of the actress, she didn't date the journalist for long. There is not so much about reasons for their separation as well.
Bolaji Saheed: Bolaji Saheed, a music promoter is the fourth husband. just like her previous marriage this too did not last long.
Adewale Onitiri: The two got married in 2011 in New Jersey, USA. The wedding was a secret one and was not publicized. However, there are ongoing rumours that the two are divorced but there is no confirmation from both parties nor substantial evidence to validate the circulating rumours.
Also, read Funke Akindele's Biography.
Children
Bukky Wright has two sons from her first marriage. Her two sons, Oluwagbenga Jerry Amu-Wright and Eniola Wilson Amu-Wright. The eldest, Oluwagbenga is a musician and a songwriter, he is signed into Wright Media International, her mother's record Label. Eniola, the youngest is an American Air Force Officer. Bukky Wright is proudly a grandmother of one as her son, Eniola became a father.
Endorsements
Actress Bukky Wright had signed huge endorsement deals with the likes of Chivita and Milo.
Bukky Wright Net Worth
Bukky Wright has done so well for herself in the industry. She is one of the most influential actresses in the industry and to top that she is one of the highest-paid actresses. She is estimated to be worth over $1 Million.
Also, read Sola Sobowale's Biography.
House and Cars
Presently, Bukky Wright has relocated abroad. She has moved from her house in Lagos to the USA where she acquired a multi- million-naira exquisite mansion.
There is not so much about the number and the kinds of cars the actress owns. However, her first son gifted her a red Range Rover Velar for her 54th birthday.
Social Media
Bukky Wright is active on social media right from Facebook, Twitter down to Instagram. She posts mouth-watering pictures showing her elegance. Also. she uses her page to promote her businesses and upcoming projects. She doesn't flaunt her private life on social media.
You can follow her on verified pages with the following handles
Bukky's Instagram handle is @bukkywright, she has 1M followers on her page
Her Twitter handle is @Msbukkywright, she has over 17k followers.
The actress's Facebook handle is @MsBukkyWright, she has 1.1m followers.
Summary of Bukky Wright Biography, Husband and Net Worth
Bukky Wright is an exceptional actress, she has achieved great things for herself and Nollywood as a whole.
The renowned actress, Bukky Wright's Net worth is over a million dollars. A Consequence of her highly successful career in the entertainment industry.
We hope you found this piece about Bukky Wright Biography, Husband, and Net Worth interesting. If you did, kindly leave us a comment and share.
Before you go, read Bimbo Oshin's Biography.