Tonto Charity Dikeh, popularly known as Tontolet is a Nigerian actress, songwriter, singer, and philanthropist. Read further for detailed information about Tonto Dikeh Net Worth, Husband, Son and Biography.
Tonto Dikeh Net Worth
Actress Tonto is one of the influential actresses in Nollywood. Tonto Dikeh Net Worth is close to a whopping $2 million. This is a result of her highly successful career in acting, as well as endorsements.
Before we dive further into Tonto Dikeh's Biography, below is a table of quick information about her.
Also, read Rasmey Nouah's Net Worth.
Tonto Dikeh Biography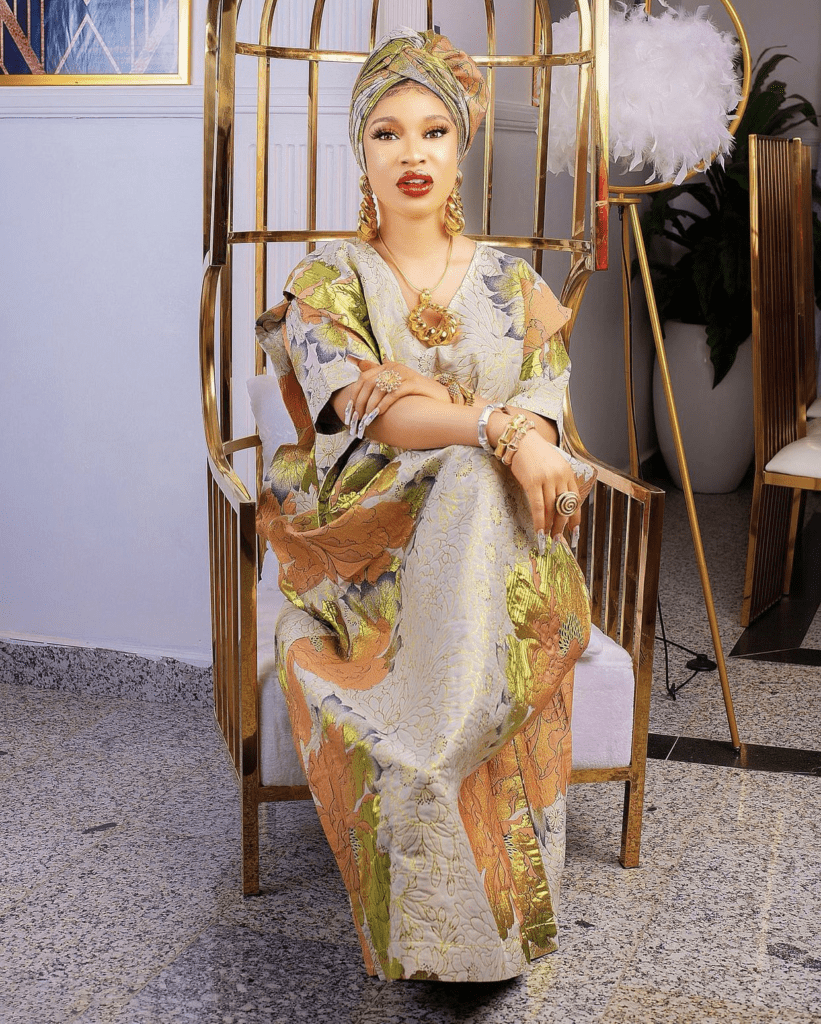 Tonto was born on 9th June 1985. She hails from Obio Akpor Local Government Area in Rivers State.
Tonto Dikeh Biography
Full Name
Tonto Charity Dikeh
Age
37 (2022)
Tonto Dikeh Net Worth
$2,000,000
Date of Birth
9th June 1985
Nationality
Nigerian
Movies
My Life, My Damage (2013)
15 Years of Slavery (2015)
Dance of Grace (2016)
Celebrity Marriage (2017)
Men in Love
Pleasure and Crime
Husband
Olakunle Churchill (Divorced)
Son
King Andre Omodayo Dikeh
Profession
Acting
Actress Tonto Dikeh's Biography/Wiki
She is the third child in a family of five children. Her father, Mr.Sunny Dike, a polygamist is a very wealthy man. She didn't get to chance to be raised by her biological mother as she died when Tonto was at the tender age of three.
Also, read Rita Dominic's Biography.
Education
She is an alumnus of Rivers State University of Science and Technology where she studied petrochemical engineering. In 2021 she completed a leadership course at GOTNI Leadership Centre situated in Abuja.
Career
Her acting career began at an early age. She was a contestant on the reality show, The Next Movie Star. The reality show was organized to spot and train individuals' top talents in acting from ten African Countries. She was the runner-up in the maiden edition of the show.
This was a major push for her acting career. However, she came into the limelight when she was featured in the movie "Holy Cross". She forged ahead after a successful debut and became a frequent face in movies. She had featured in a handful number of movies ever since then.
Tonto Dikeh Movies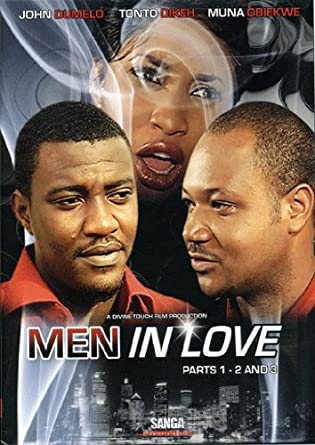 Below are some of the selected movies Tontolet had featured in :
Pounds and Dollars (2006)
Secret Pain (2007)
Missing Rib (2007)
Python King (2007)
Native son (2008)
Strength to Strength (2008)
The Plain Truth (2008)
Missing Child (2009)
Heavy Heart (2009)
Forest of Tears (2009)
Secret Shadows (2010)
Ropes of Fate (2010)
Secret Shadows (2010)
Blackberry Babes (2011)
Just in Case (2012)
Broken Silence (2012)
My Tomorrow (2013)
Priceless Possession (2013)
Playing Safe (2013)
My Life, My Damage (2013)
15 Years of Slavery (2015)
Dance of Grace (2016)
Celebrity Marriage (2017)
Also, read Nkechi Blessing's Biography.
Music Career
Tonto dabbled into music when she was 27. Unfortunately, her music career was not as successful compared to her career in acting. Initially, she was signed into Terry G Record Label, TG Records before heading to DB Records, owned by D' Banj in 2014.
Her time there was short-lived as she exited the following year. She dropped her singles "Hi" and "Itz Ova" under the label.
Here are some of her selected discography:
Crazically Fit ft. Terry G
Jeje
Sheba ft. Solid Star
Ekebe
Sugar Rush ft D' Banj
Awards
Her career is not short of accolades. She is getting awards for her contributions to the industry and for her humanitarian acts. Here are some of the awards in the amazing actress's cabinet.
ELOY Awards – Best Actress of the Year (2012)
Peace Ambassador- Best Actress (2016)
QOEN – Female Activist of the Year (2019)
Social Good Awards for her humanitarian service (2019)
iGlobal Impact Awards – Global Humanitarian Celebrity Award (2021)
United Nations Noble International Ambassador for the United Rescue Services (2021)
House and Cars
Tonto is a lover of exquisite and flashy rides. Her taste is evidently portrayed by the caliber of cars in her garage. Listed below are the card owned by the super-duper Tontolet
2017 Lexus 570
Mercedes Benz 4matic c300
Bentley Continental GT
Toyota Prada TXL
2016 GMC Yukon XL
She lives in a mansion situated at Aso Drive, a popular residential area in Abuja
Also, read Regina Daniels's Biography.
Endorsements
When it comes to endorsement deals, Tonto is one of the top actresses with endorsement deals.
She is an ambassador for NumatVille, a property firm.
A brand ambassador for Pels International, a company that deals with skincare and beauty products.
An ambassador for Sapphire Scents. They deal with perfumes.
Brand ambassador for Amstel Malta
A multi-million endorsement deal with Zikel Cosmetics
Tonto Dikeh's Surgery
Tonto had two liposuctions and one plastic surgery. She claimed to go under the knife to get curvy and look fairer. She claimed she does it to make herself look good and confident, she also stressed that it is one of the major reasons why she gets more endorsement deals.
Tonto Dikeh Foundation
She is a humanitarian; she has an NGO in her name – Tonto Dikeh Foundation which was established in 2000. The main focus of the foundation is to help majorly women of all ages who had been a victim of domestic violence, assault, rape, and molestation. They have helped thousands financially, given out huge amounts of donations, and fed the needy on many occasions. They also advocate and sensitize the general public on issues centered around the issues they are combating.
Tonto Dikeh Husband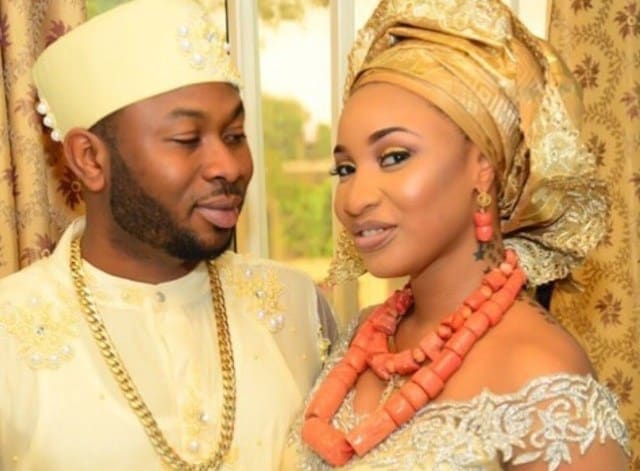 Tonto Dikeh was married to Olakunle Churchill, a popular businessman, and philanthropist from Ondo state. Their marriage lasted for two years before their fight which led to their separation. The marriage ended on account of domestic violence and extramarital affairs.
There was a continuous exchange of insults and allegations from both parties now and then on social media. However, Churchill is presently engaged to Rosy Meurer. The two welcome their first child in 2021, the same year they got married.
Tonto also dated a Delta Politician in the person of Prince KpoKpogiri. Their relationship also hit the rock and ended on bitter terms. She accused him of manipulation and blackmail and claimed he threatened to release her nudes for which she sued him.
In addition, she revealed that Prince KpoKpogiri is in possession of sex videos of women he had dated, mentioning Janemena, an Instagram Influencer/dancer as a victim.
Tonto Dikeh Son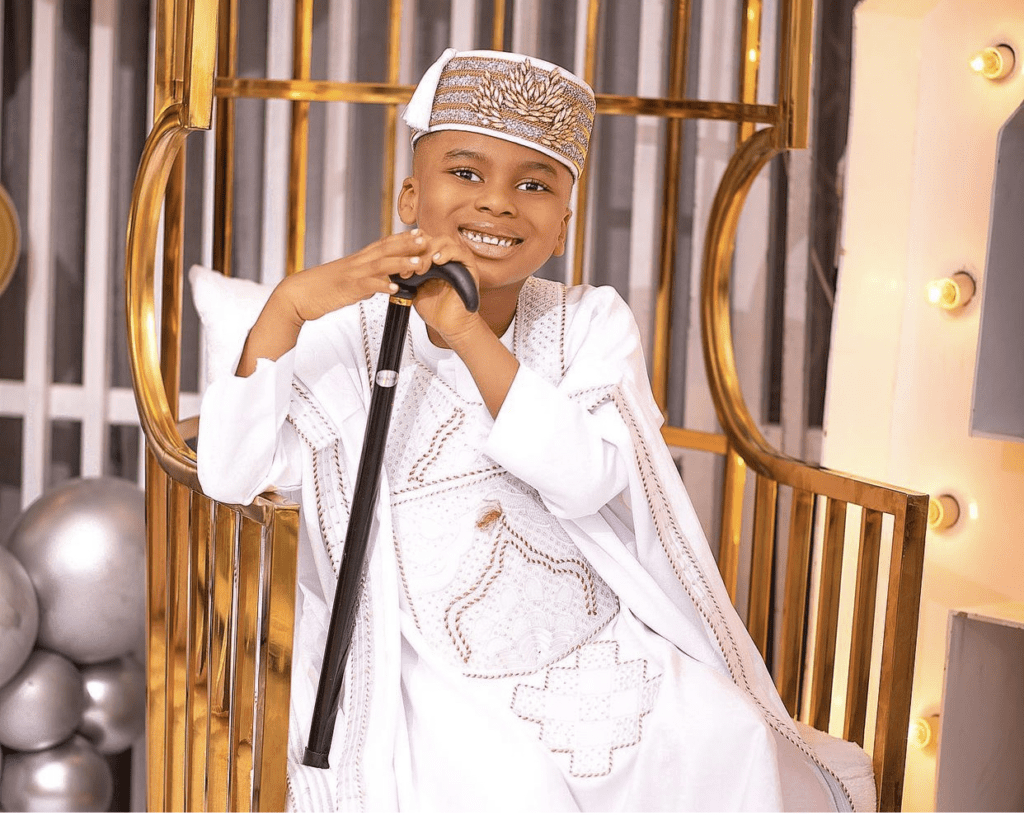 Tonto is a mother of one. She had King Andre Omodayo Dikeh (formerly Churchill) when she was married to her ex-husband Olakunle Churchill. Andre was born on 17th February 2016. She adores him so much and doing her best to be a great mother.
Social Media
She is very popular on social media, especially Instagram. She has more than 3 Million followers on her page.
Also, read Destiny Etiko's Biography.
Controversies
She is dubbed the "Controversial queen" in the industry. Dikeh is involved in a long list of controversies; she is undoubtedly someone you don't want to have trouble with. She trends from time to time, being at the center of scandals and controversies. Here are some controversial scenarios the actress had been involved with.
Her role in the movie "Dirty Secrets"
Her role in the movie sparked a mixed reaction among the viewers. Many disliked it for the incessant display of nudity by the actress. They tagged her as indecent and irresponsible. However, some heaped praises on her for daring and executing the role perfectly
Tonto's feud with Mercy Johnson
Both were sworn enemies despite being colleagues in the industry. Tonto insulted Mercy on her early return to Nollywood after giving birth to her first child. She made a post mocking her and tagged her husband as bankrupt. She went as far as calling her child a witch. It came as a shock to everyone when she apologized to Mercy for her actions in 2017.
Her feud with Toyo Lawani
The duo was the best of friends and was always seen together. In fact, Toyo Lawani is her personal stylist. Unfortunately, their relationship turns sour and completely ruined. Toyo had accused Tonto of giving the credits of her work to Jeremiah Ogbodo, her friend. This caused an exchange of words filled with bad blood between them.
Also, read Chizzy Alichi's Biography.
Her feud with Bobrisky
Bobrisky was a close friend to Tonto. Rumour has it that the two were an item but no evidence to prove if it was true. Their sweet relationship hits the rock and dirty confrontations occur between the two. They went as far as spewing their dirty linens on social media. Stories of their fight trended for days.
Tonto bleaching
Despite her light skin complexion, Tonto wasn't satisfied. She had to bleach her skin to become fairer. She claims that as long as there are no health complications she feels great about it.
Summary of Tonto Dikeh Net Worth, Husband, Son, and Biography
Beyond her controversial – plagued career, Tonto Dikeh is vibrant and versatile when it comes to acting. In addition, Tonto gives her best on any project she is working on. She is selfless and does a good job in the humanitarian space. She is beautiful, smart, and charming.
We hope to see less drama and scandal from her in the coming years.
We hope you found this piece about Tonto Dikeh Net worth, husband, son, and biography interesting. If you did, kindly leave us a comment and share the article.
Before you go, read Funke Akindele's Biography.