When watching Nigerian music videos, there's a good possibility you'll see more than two videos created by TG Omori. Read further for detailed information about TG Omori Biography and Net Worth.
The up-and-coming video director is currently one of the greatest and costliest in the country.
TG Omori Biography
Nigeria's entertainment business is brimming with talented individuals eager to take the industry by storm. TG Omori is one of them; his works have made him a prominent force to be reckoned with. Clarence Peters, Moe Musa, Meji Alabi, Unlimited LA, and other legends in the game have praised TG Omori's efforts.
ThankGod Omori Jesam is the full name of TG Omori, who is from Cross Rivers State, born on June 8, 1995. He grew up in Lagos, Agungi to be precise where he had his primary and secondary education.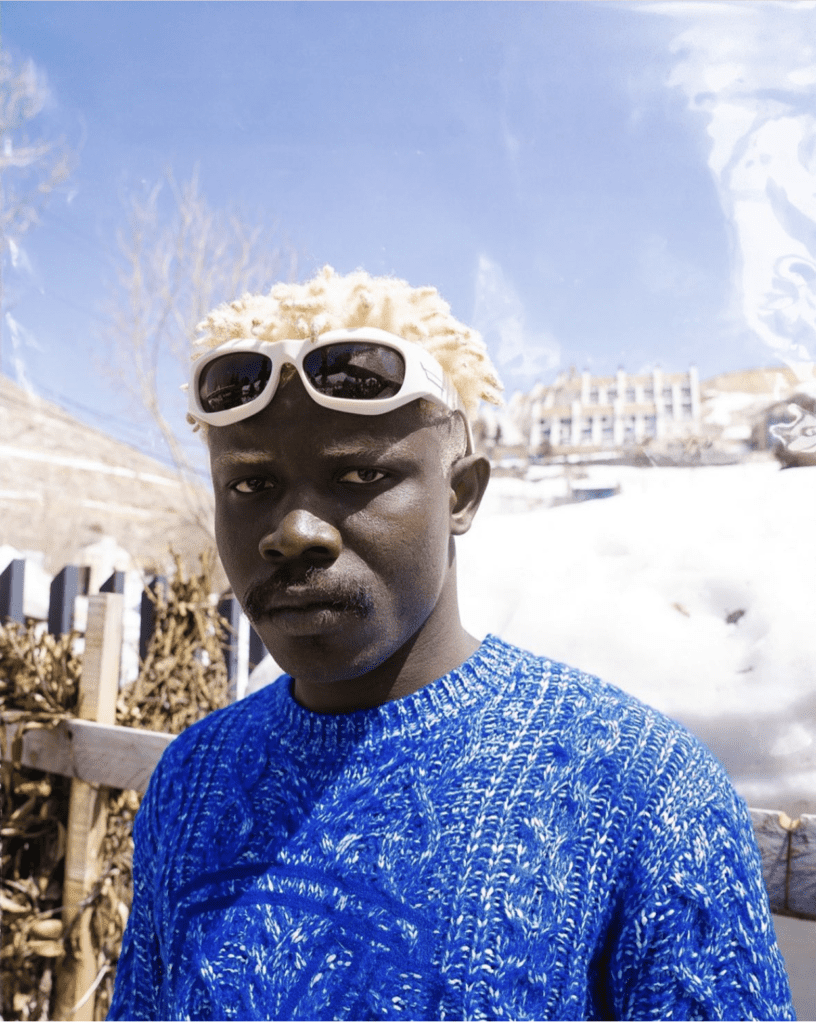 TG Omori Biography
Full Name
ThankGod Omori Jesam
Born
8 June 1995
Age
27 (2022)
Net Worth
$800,000
Works
Call (2020)
Zazoo Zeh (2021)
Call me baby (2021)
Sungba (2022)
Nobody to Somebody (2022)
Ozumba Mbadiwe (2022)
Also, read Baby Boy AV's Biography.
Career
At the age of 18, TG Omori began his profession as a cinematographer. The creative director had no intention of attending university. He chooses film school because he believes it is the best way for him to hone his creativity and enthusiasm.
TG applied for admission to the Wale Adenuga's film school, PEFTI (Pencil Film Institute). He admits to keeping it a secret from his parents, who were unhappy when the truth was revealed.
It'd be interesting to learn that TG tried his hand at becoming an actor, writer, rapper, comedian, and dancer before deciding on becoming a videographer. He stopped performing because he couldn't get work and the remuneration was either inadequate or non-existent.
While working as a skit scriptwriter at a production business, he learned how to use a camera and edit videos. He'd go back to the studio where he works to practice after watching YouTube video lessons on how to operate a camera.
Journey to Fame
After months of hard work and attention to practice and learning, he felt compelled to share the notions and ideas he had been holding to himself. He gathered a group of music-loving buddies and discussed his ideas with them.
They were intrigued by his concept and offered #20,000 for the shoot. He combined the funds with his own to pay for the rental of cameras and the site. This was the point at which he began filming videos.
Lucas James, the manager of ES+, hired him for his first large job, a project with a budget of 500 thousand naira. TG brought his A-game to the project's execution, even though it was his first time managing a large project. In one of his interviews, he says it was the first time he handled a Red Dragon Camera, the most advanced and expensive camera available for shooting. He recruited a camera assistant to compensate for his lack of camera skills.
The video became viral after it was broadcast on Soundcity and was widely distributed in the mainstream media.
In 2015, TG received a call from a customer in Chicago who needed a video shoot for his musician. He demanded a price of one million naira, which he negotiated down to 700,000 naira. He agreed, and the music video for the tune, named, 'Aunty Patricia' by Minz was shot.
This has opened doors for him in the industry, as more and more gigs from A-list musicians begin to pour in. The best referral, as they say, comes from a satisfied consumer. Everyone wants his services since the thoughts behind the shoots are amazing and different from the norm. Olamide, Tekno, Patoranking, Mayorkun, Zlatan, Naira Marley, Teni, D'banj, Burna Boy, BNXN, Kcee, Phyno, and many others have collaborated with TG.
Works
TG Omori has directed over a hundred music videos since his big break in the music industry.
My side (2018)
Soapy (2018)
Billionaire (2018)
Stoopid (2018)
Blow (2018)
Am I Yahoo Boy (2018)
King (2018)
Girls (2019)
Vibration (2019)
Pawon (2019)
Skeletun (2019)
Suru (2019)
Shut Up (2019)
Kpokpo Didi (2019)
Nobody (2020)
Call (2020)
Zazoo Zeh (2021)
Call me baby (2021)
Sungba (2022)
Nobody to Somebody (2022)
Ozumba Mbadiwe (2022)
Also, read Simi's Biography.
Awards
2019, City People Entertainment Awards, Best Video Director of the Year.
2020, AFRIMA, Best Music Video Director of the Year.
Controversies
TG Omori shot the video for Naira Marley's controversial song "Am a Yahoo Boy." Everyone had mixed feelings about this. TG shot and directed the video for Tekno's song "Agege" featuring Zlata, adding to his long series of contentious videos.
The video's scenes of half-naked women dancing seductively in a moving vehicle on the highway were deemed unpleasant and immoral. This led to an invitation from the police for questioning.
Fashion Model
TG Omori is a frequent visitor to the runway. He doesn't pay attention to those who criticize his unique style of dressing. He claims he doesn't dress to please anyone.
TG Omori Net Worth
Currently, TG Omori is one of the most expensive cinematographers in Nigeria. According to reports, he charges close to N8 million naira for a shoot. He is valued to be worth $800,000.
Summary of TG Omori Biography and Net Worth
TG Omori is one of the individuals that has revolutionized the Nigerian music industry with his crazy ideas. The River State director had worked on more than 100 projects after his breakthrough in the industry.
The talented videographer graduated from PEFTI, a film institute to learn the rudiments of film-making and directing. He is one of the most sought videographers in the country with millions of naira being paid to secure his service.
We hope you found this piece about TG Omori Biography and Net Worth interesting. If you did, kindly leave a comment and share.
Before you go, read Dremo's Biography.