Teni the Entertainer is a free-spirited, award-winning Nigerian singer and entertainer. Read further for detailed information about Teni Biography and Net Worth.
She's the daughter of the late Brigadier General who was assassinated. Teni is talented and knows how well to make her audience relate to every message in her lyrics.
She has an estimated net worth of $2.1 million.
Teni Biography
Teniola Apata is a Nigerian singer, songwriter, entertainer, and recording artist. Teni was born on the 23rd of December, 1992. She's popularly referred to as "Teni the Entertainer". She hails from Ekiti State but was born and raised in Lagos State as the 9th child in a family of 10 children.
Furthermore, Teniola attended a school owned by her late father in Lagos, Apata Memorial High School. She further went to the United States of America (USA) after her secondary school where she bagged a degree in Business Administration at the American Intercontinental University.
Growing up, Teni loved music and as a child, she joined the music band in her school. She and her sibling, popular singer, Niniola weren't allowed to go out as kids so they always sing in their corridor.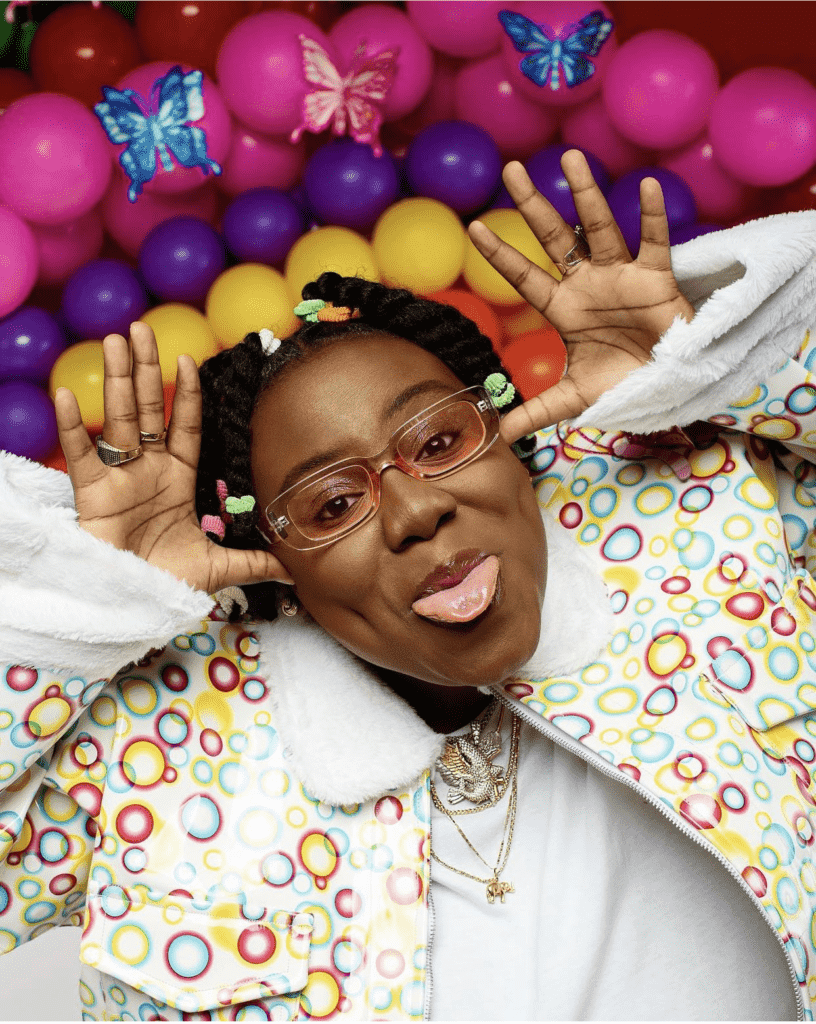 Teni's Age
Teni Apata was born on the 23rd of December 1992. She's currently 29 years old and will be clocking 30 by the 23rd of December, 2022.
Teni Biography
Full Name
Teniola Apata
Born On
23 December 1992
Age
30 (2022)
Net Worth
$2,100,000
Relationship Status
Unknown
Songs
Amen
Fargin
Wait
Lagos
Pareke
Fake Jersey
Askamaya
Also, read Ckay's Biography.
Career
Teni has since her childhood days love music and she said anything around her inspires her. She released her first debut single Amen under the Shizzi Magic Fingers Record Label in 2017.
That same year, she left Magic Fingers and signed with Dr. Dolor Entertainment where age was able to release a single titled "Fargin" in September 2017. She rose to fame after the release of the hit singles "Askamaya", "Case" and "Uyo Meyo" where "Askamaya" ranked 15th on MTV Base's year-end list of the Top 20 Hottest Naija Tracks of 2018.
Furthermore, in 2020, Teni partnered with Nigerian Disk Jockey DJ Neptune to release an EP titled Quarantine Playlist, which sees her playing out different stages of being in quarantine and talking about the strains of being on lockdown due to the coronavirus pandemic.
Also, Teni released her debut album "WONDERLAND" which was crafted for over two years in cities like London, New York, Orlando, Ondo, Lagos, and Abuja. The album features a guest appearance from Davido and its production was handled by Pheelz, Temple, P.Prime, Damayo, Ozedikus, and Krizbeatz.
It was also made available for purchase and online streaming on several music platforms which include Spotify, Deezer, Amazon Music, Apple Music, and Google Play.
Aside from music, Teni has signed endorsement deals. She signed an endorsement deal with TomTom, a candy brand produced by Cadbury Nigeria and she also signed an endorsement deal with Telecommunications Giant, Globacom Nigeria.
Also, Teni would have been a basketballer if she wasn't a singer because she loves playing basketball so much.
Also, read Yemi Alade's Biography.
Teni Songs
To enumerate, below are some of Teni's Songs:
Amen
Fargin
Wait
Lagos
Pareke
Fake Jersey
Askamaya
Shake Am
Pray
Case
Uyo Meyo
Sugar Mummy
Party Next Door
Power Rangers
Marry
For You
Dorine
Rambo
Aye Kan
Sound
Like Dat
Fuji Pop.
Also, read Dele Momodu's Biography.
Awards and Nominations
Teniola Apata is a multitalented artist who has won several awards and recognitions. Teni won the Rookie of the year at the 2018 Headies, she won the Most Promising Act to Watch at the 2018 Nigeria Entertainment Awards, followed by the Best New Artist at the Soundcity MPV Awards Festival.
Also, NotJustOk ranked her eighth on their list of the 10 Hottest Artists in Nigeria. That same year, she also got the Premium Times Newspaper where she was named as one of the six Nigerian breakout stars, viral sensations.
In addition, Teni was featured on YouTube Music's Trending Artist on the Rise in 2019, she was also a nominee for the Best New International Act at the BET Awards and also the Artiste of the Year award at the Top Naija Music Award in 2018.
Teni Net Worth
Teni Apata is one of the hottest and richest female artists in the music industry with an estimated net worth of $2.1 million.
Family
Teniola was born into a family of 12 as the 9th of 10 children. Her parents are Mr. and Mrs. Apata, her father was a retired Brigadier General before he was assassinated in 1995 just when Teni was 2 years old and he so owned a school named "Apata Memorial High School". Teni is the younger sister of the popular singer, Niniola.
Teni's Sister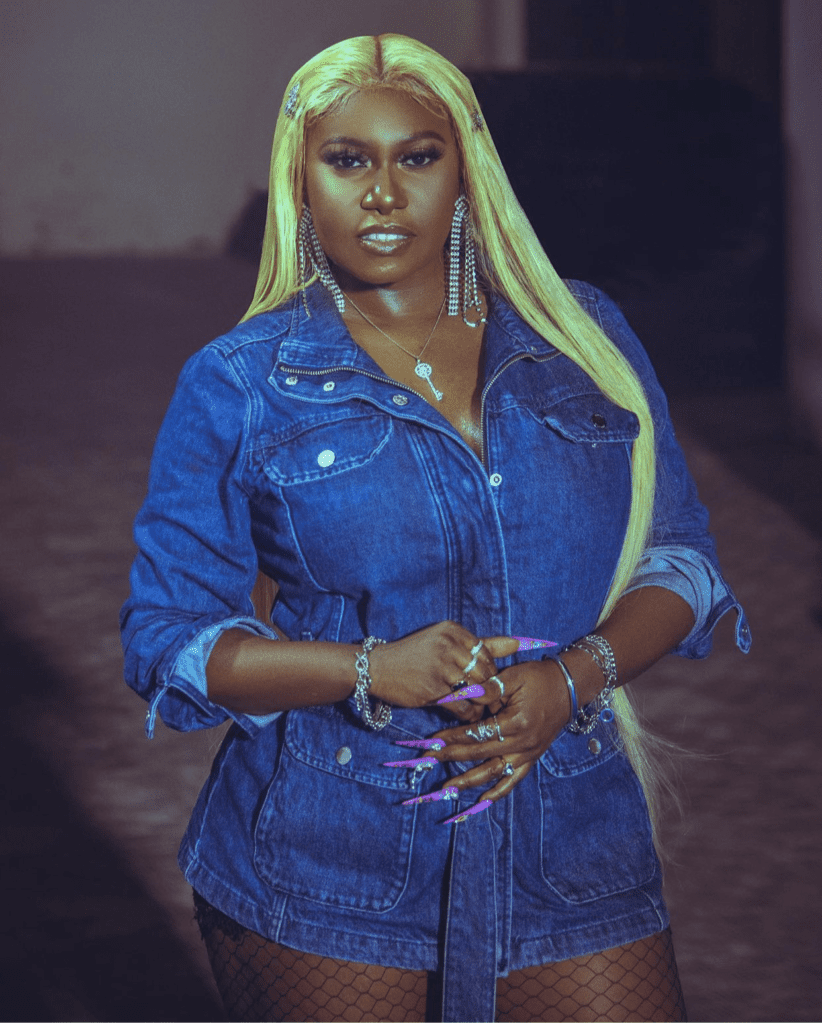 Niniola Apata, known professionally as Niniola, is a Nigerian singer, recording artist, and songwriter. She is Teni's elder sister who has long since risen to prominence before Teni. Niniola was born on the 15th of December 1986. She is widely known for her single hits "Maradona, and Omo Rapala.
Teni's Relationship
Teni is not yet married even though she has once revealed that she's engaged.
Summary of Teni Biography, Age, Net Worth, and Husband.
Teni is a recording artist who has a way of making her fans relate to all the lyrics in her music.
She's the younger sister to the popular Nigerian singer Niniola. Teni is widely known as "Teni Makanaki" or "Teni the Entertainer". In addition, Teni net worth is estimated at $2.1 million.
We hope you find this piece about Teni Biography interesting. If you did, kindly leave us a comment and share it with your friends and family.
Before you go, read Ruth Kadiri's Biography.