Olaniyi Mikail Afonja popularly known by his stage name Sanyeri is a Yoruba actor who hails from Oyo State. Read further for detailed information about Sanyeri Net Worth, Wife, House, and Biography.
Sanyeri Biography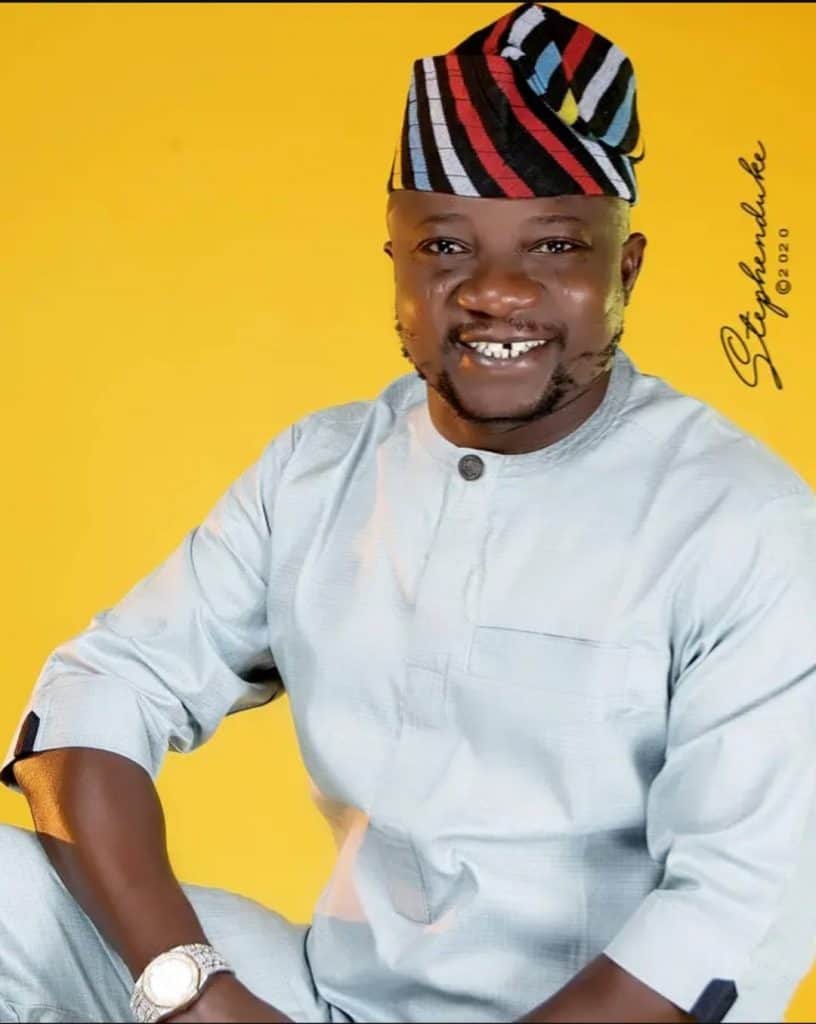 Popular actor, Sanyeri was born on 14 October 1974 in Oyo State. He is famously for his comedic roles in movies. The actor came from a humble background as his father was a carpenter while his mother was a petty trader.
Actor Sanyeri Biography
Full Name
Olaniyi Mikail Afonja
Date of Birth
14 October 1974
Age
48 (2022)
Net Worth
$350,000
Wife
Hawawu Omolara Afonja
Movies
Osas (Omoge Benin) (2012)
Osan Ja (2013)
Alakada 2 (2013)
The Cock – Tale (2020)
Mimi (2021)
Blackout (2021)
Before we dive further into Sanyeri Biography, we will read about Actor Sanyeri Net Worth.
Sanyeri Net Worth
The actor is estimated to be worth over $350,000 in cash and properties. He is one of the top actors in Yoruba Nollywood. He accumulates his wealth from acting gigs and movie production.
| Sanyeri Net Worth | |
| --- | --- |
| Net Worth | $350,000 |
Also, read Dr. George Akuffo's Biography.
Education
Many people believed the actor is a pure illiterate because of the roles he acts in movies and his inability to speak good English. However, Sanyeri is educated, he attended St. Michael Primary School, Oyo State where he had his primary education.
Thereafter, he went to Durbar Grammar School, Oyo for his secondary education.
Unfortunately, His schooling stopped at the secondary level as he was not opportune to further his education. Nevertheless, the actor has made a resolution to make up for the lost time in his education.
According to him, he is planning to obtain his degree, preferably in the University of Ibadan to study Theatre Arts. He also made efforts to brush up his English speaking prowess by employing a tutor.
Career
Before Sanyeri ventured into professional acting, he was a cobbler (shoemaker) within the Idumota axis of Lagos state. He went about the streets hitting his wooden shoemaking box advertising his services. He mends and polished shoes for a living.
Sanyeri began his professional career in 1992 after moving down to Lagos with his friend, Adekola Tijani popularly known by his stage name, Kamilu Compo. He was a member of a theatre group together with where he was trained by the late Oluseyi Adeoye.
Initially, he landed minor roles which later transcend to featuring in bigger roles in Yoruba Movies. He is an exceptional talent when it comes to comic roles in movies.
While hustling, Sanyeri was mocked by his counterparts because of his stature and tribal marks. A friend advised him to seek other roles like editing where he would not be seen on screen. This did not deter him from continuing to strive forward with passion.
Furthermore, Sanyeri is a movie producer and a scriptwriter. He has worked on a series of projects; his first movie project was "Okan Emi".
He is loved by his fans and fellow colleagues as he is a funny character on and off the set. His breakthrough into the industry earned him a spot among the elite Yoruba actors and actresses. He has acted in hundreds of Yoruba movies.
Awards
There are no records of major awards won by the talented actor. However, there were cases of award nominations. Here are some of his nominations.
Yoruba Movie Academy Awards – Best Comedy Actor (2014)
City People Entertainment Awards – Best Movie Producer of the Year
Also, read Femi Adebayo's Biography.
Filmography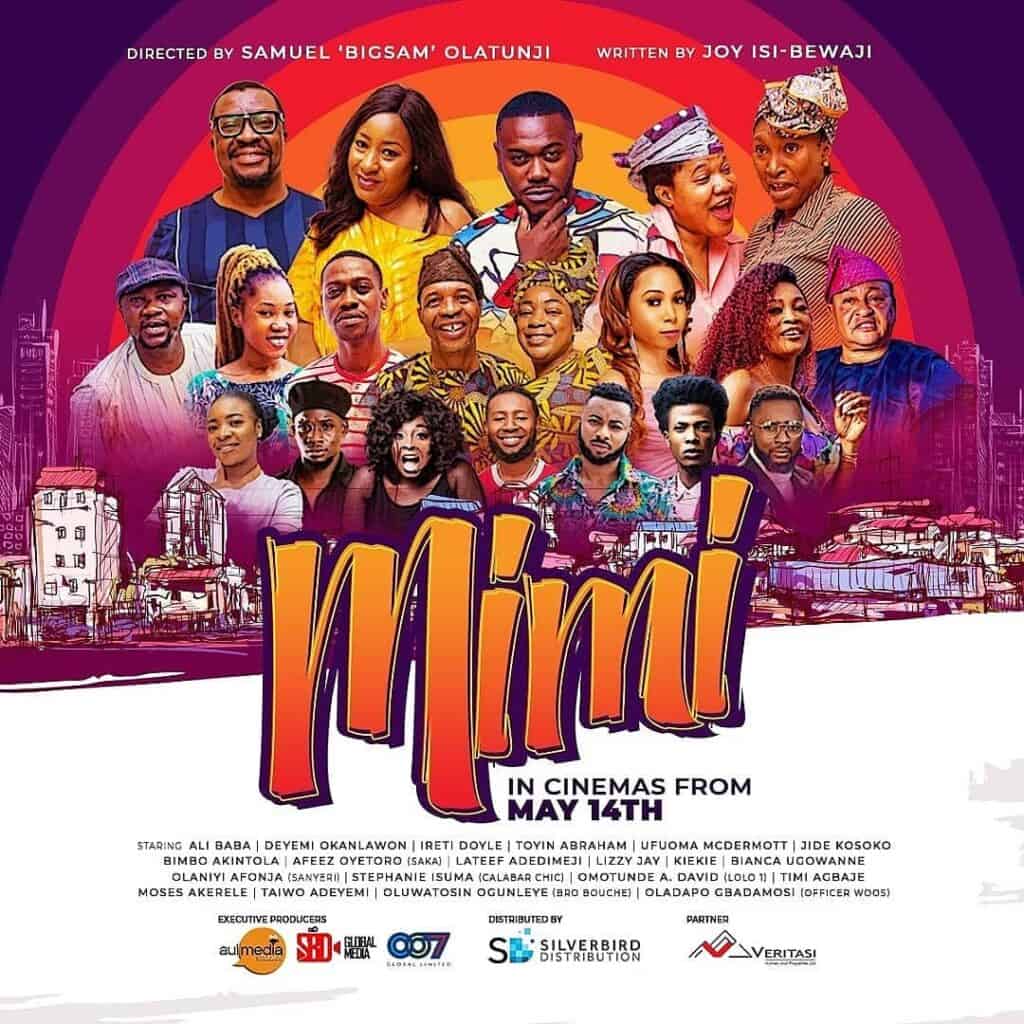 To enumerate, here are some of Sanyeri's movies:
Omo Mi (2006)
Apesin (2006)
Ise Imole (2009)
Osas (Omoge Benin) (2012)
Osan Ja (2013)
Alakada 2 (2013)
The Cock – Tale (2020)
Mimi (2021)
Blackout (2021)
Obakeye
Awero
Edun Ara
Opa Kan
Omo Carwash
Sekere
Mawe Ku
Sanyeri in London
Ibale
Apaadi
Koboko
Salako Alagbe
Omo Iya Meji
Mama Do Good
Osole
Sanyeri Oloka
Area Boys
Ise Awako
Waheed Kolero
Afoju Metaa
Were Merin
Kosi tabi Sugbon
Sanyeri Wife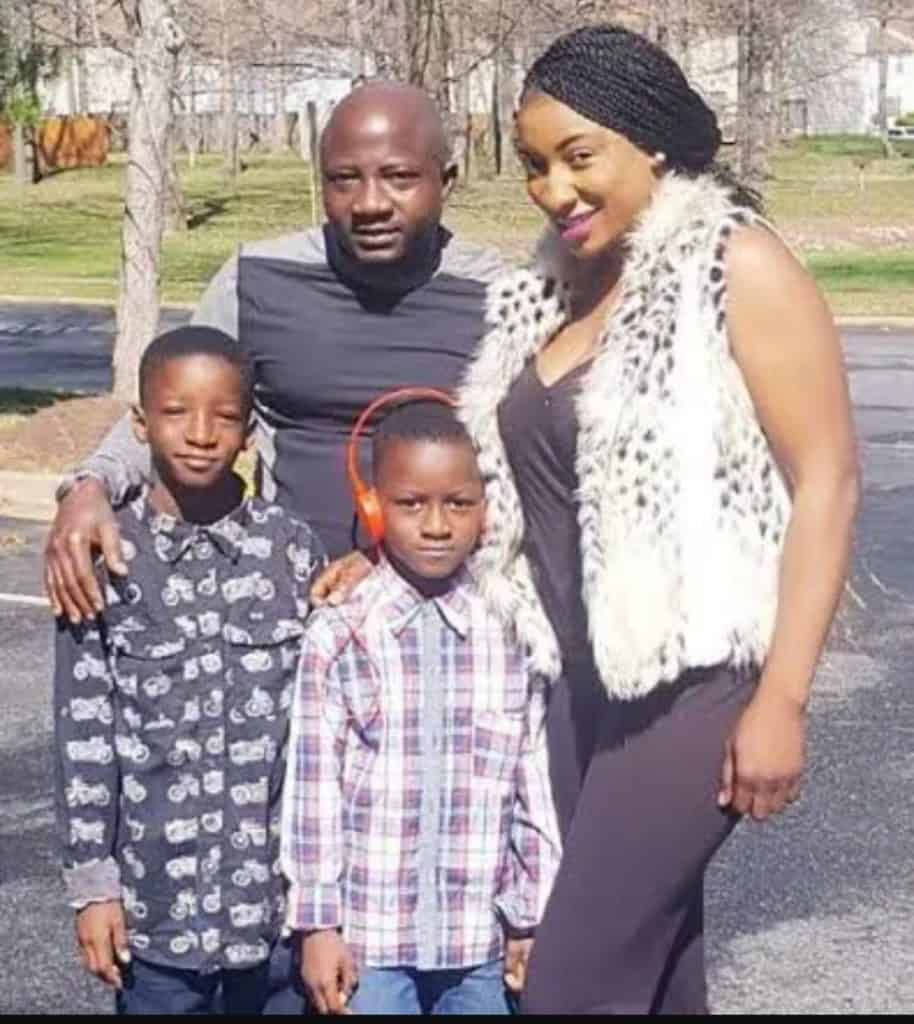 The comedic actor is married to Hawawu Omolara Afonja. They got married in 2007 after dating for three years. They met at the National Theatre where Sanyeri at the time was showcasing one of his movies.
Also, read Umar M Shareef's Biography.
Sanyeri made it known in one of his interviews that at the beginning things were not rosy for him and his wife. He said he barely had N3,500 in his pocket when he had his first child. This was a major concern for him as he was unable to cater properly for his wife and child.
He gave a word of advice to young couples, advising them to avoid judging people based on how rich they are, and instead to focus on their talent and determination.
The actor stated that many rich individuals are no more enjoying the affluence lifestyle and likewise many poor people who are working tirelessly end up becoming wealthy. Sanyeri thanked his wife for staying with him during hard times.
Omolara is a businesswoman who deals with the sales of expensive wigs and hair extensions. She is active on Instagram where she promotes her business. Her Instagram business page handle is @larich_hairbbundle.
Their union is blessed with two kids, both are boys. Their names are Olasunkanmi and Boluwatife. His family is presently living in Canada.
Sanyeri House in Ikorodu
The actor has a beautifully furnished house in Ikorodu, a suburb part of Lagos. He completed the building in 2012.
Accident
There were widespread rumors of the actor getting involved in a ghastly car accident. There was turmoil at the time the news broke. Fortunately, Sanyeri debunked the news as fake. He is hale and hearty and was never in an accident or close to one.
Cars
There is no information on the kinds and number of cars the comic actor has in his possession. Meanwhile, there are pictures of the comic actor on the internet with a quite number of cars.
However, there is no actual evidence suggesting that he is the owner of those cars. Nevertheless, we do know that Sanyeri gifted his heartthrob, Hawawu a brand new white SUV as appreciation for her love, care, and support over the years.
Social media
Sanyeri is active on Instagram where he connects with his fans. His account was disabled a few months ago and he announced the reopening of his new account. He presently has 28.6k followers as of the 1st of February, 2022.
Summary of Sanyeri Net Worth, Wife, House, and Full Biography
Sanyeri is an elite Yoruba actor. Also, he is a comedian and producer who is talented. He had acted in hundreds of movies mostly taking up comic roles. The actor makes his audience laugh effortlessly.
He is happily married to his long-time crush, Omolara. They are blessed with two wonderful kids. He is working tirelessly to upgrade his acting skill and his education status.
We hope you found this piece about Sanyeri Net Worth and Biography Interesting. If you did, kindly leave us a comment and share it with your friends.
Before you go, read Odunlade Adekola's Biography.