Ramsey Nouah is an actor, movie director, and TV personality. He was born on 19th December 1970 in Lagos State. Read further for detailed information about Ramsey Nouah Age, Wife, Net worth, and Biography.
Before we dive further into Ramsey Nouah Biography, below is a table of quick information about him.
Ramsey Nouah Biography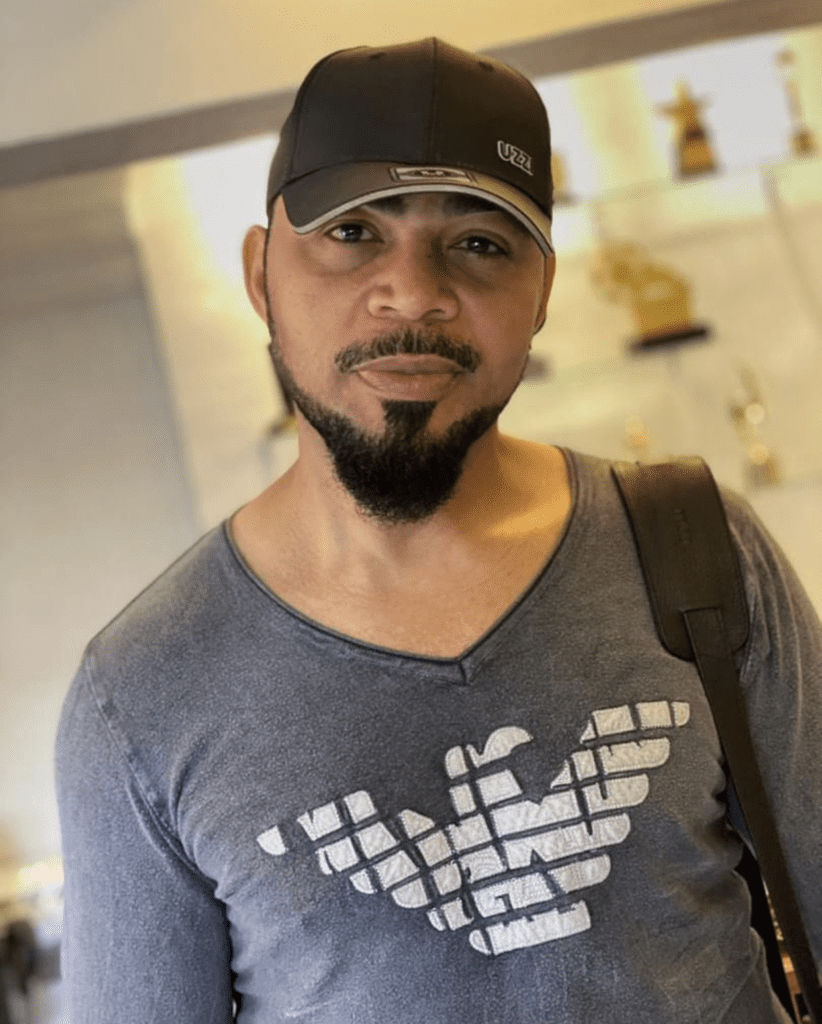 Ramsey Nouah Biography/Wiki
Full Name
Ramsey Nouah
Age
51 (2022)
Date of Birth
19 December 1970
Place of Birth
Lagos, Nigeria
Wife
Emelia Phillips-Nouah
Children
Camil,
Desiree,
Quincy
Movies
30 Days in Atlanta (2014)
Gbomo Gbomo Express (2015)
'76 (2016)
Levi (2019)
Living in Bondage (2019)
RattleSnake: The Ahanna Story (2020)
Slay (2021)
Net Worth
$150,000,000
Profession
Acting,
Directing,
TV Personality
Ramsey Nouah Age and Biography
He has dual citizenship (Israel and Nigeria). His father (Lebanese) is a Jew from Israel while his mother is from Owo, Ondo State in Nigeria. He was raised in Nigeria, Lagos to be precise. He was single-handedly raised by his mother at a very young age after his father had left them.
Ramsey Nouah Age
Born in 1970, Ramsey Nouah Age is 51. The talented actor will turn 52 on the 19th of December, 2022.
Education
He had his primary education at Atara Primary School, Surulere. Subsequently, he attended Community Grammar School for his secondary education. He obtained his diploma degree from the University of Lagos in Mass Communication.
Also, read Joke Silva Age.
Career
Ramsey ventured into acting due to financial instability. He was struggling to pay for his GCE examination and had to source funds by acting. His passion was not to become an actor but rather to become a pilot or a musician. He saw the acting opportunity as a means to make ends meet, he was so unsure but his friend had to encourage him.
His acting journey began in 1990, he became a regular face in auditions until he landed a role. He featured in the TV series Mega Fortune alongside the likes of Liz Benson. The series was short-lived and only aired for only a year.
However, this gave him a platform to showcase his acting skills which he did exceptionally. Right from that moment, Ramsey became a force to reckon with, the rest of the story is history. He had featured in so many Nollywood Movies and even directed a quite number of movies too.
He is tagged as "Lover Boy" by his fans as he is featured mostly in romantic movies. In addition, he is charming and blessed with good looks that catch the attention of his fans most especially the females. However, Ramsey's ability is not limited to romantic movies, he is versatile and can fit any role whatsoever, whether it is comedy, action, or tragedy.
Ramsey Nouah Movies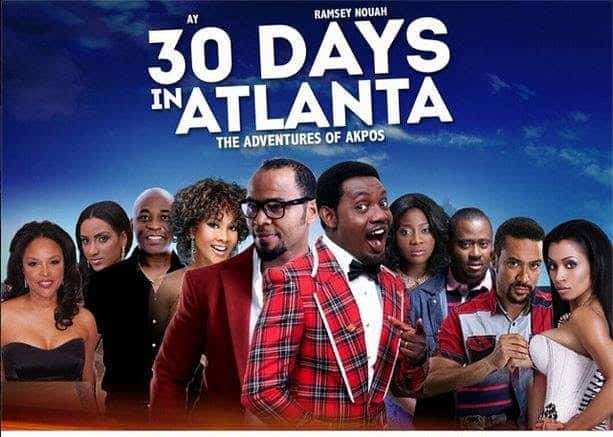 The super-talented actor had been a popular face in the industry, he is one of the most sought-after actors. He had featured in a countless number of movies. We take time to highlight some of the notable movies he had starred in. Below are the highlighted movies:
Silent Night (1996)
Dirty Game (1998)
King of Money (1999)
End of Wicked (1999)
Vuga (2000)
The Battle of Love (2001)
Love Boat (2001)
My Love (2002)
More Money (2002)
True Love (2003)
The Price of Love (2003)
Never Say Goodbye (2003)
My Sweet Heart (2003)
Coming to South Africa (2004)
The Staff of Odo (2004)
Dangerous Twins (2004)
Super Hero (2004)
Azima (2005)
Paradise to Hell (2005)
End of Discussion (2006)
Different World (2006)
Last Faculty (2007)
Reloaded (2008)
The Figurine (2009)
A Private Storm (2010)
Timeless Passion (2011)
30 Days in Atlanta (2014)
Gbomo Gbomo Express (2015)
'76 (2016)
Levi (2019)
Living in Bondage (2019)
RattleSnake: The Ahanna Story (2020)
Slay (2021)
Also, read Queen Theresa Onuorah Age.
Awards
Ramsey is very much at the top level of his acting career. His awards and honors clearly show how significant he had been in Nollywood. Here are some of his awards highlighted below:
Nigeria Entertainment Awards – Best Actor (2007)
Africa Movie Academy Awards – Best Actor (2010)
Nigeria Entertainment Awards – Best Actor (2011)
Africa Collaboration, Ghana Movie Awards – Best Actor (2011)
Popular Online Choice Award (Male Category), 2012
Golden Icons Academy Movie Awards – Best Male Actor (2012)
The Nigeria Entertainment Awards – Best Actor (2016)
The Film festival (ARIFF Global Awards) – Best Actor (2016)
Best Actor Lead Role, Africa Movie Academy Awards, 2017
Best Actor in English Lead Role, Best of Nollywood Awards (two consecutive years, 2018 & 2019)
Africa Magic Viewers' Choice Awards – Best Director (2020)
Africa Movie Academy Awards – Best Actor in a Supporting Role (2020)
Ramsey Nouah Wife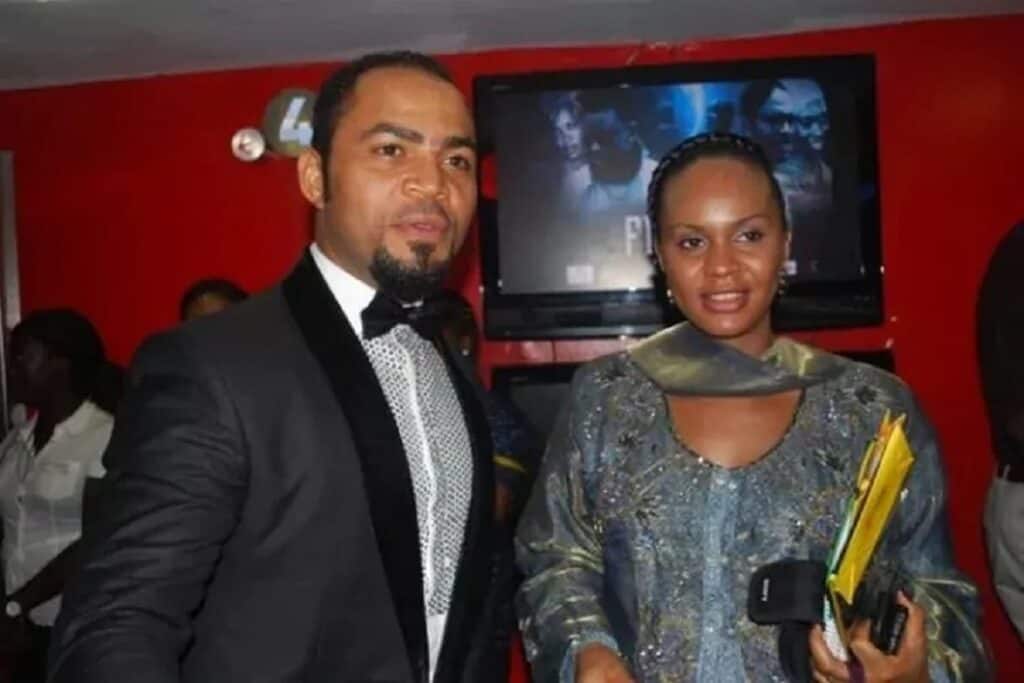 In 2022, Ramsey tied the knot with his wonderful and beautiful wife, Emelia Phillips-Nouah. He is very much private about the events and dealings occurring in his marriage. He is doing so well to keep his family out of the spotlight and would love for that to remain so.
Their union is blessed with three beautiful kids – two sons and a daughter whose names are: Camil, Desiree, and Quincy.
Ramsey Nouah Net Worth
Ramsey is a big man. He is one of the A-List Stars in the industry and is handsomely paid well. Also, he had worked as a brand ambassador with multinational companies both in the past and presently. He is reportedly said to be worth over $150 million.
Also, read Jim Iyke's Biography.
Cars
Ramsey is without no doubt a man with great love for flashy, speedy, and/or luxurious cars. This fact is very evident in the movies he directed. Ramsey does not only showcase good and expensive cars in his movies, he is a proud owner of some exquisite cars in his garage too.
Some of his cars are:
Hummer H2 Stretch Limo which costs close to N65,000,000
A Rolls Royce Phantom
Aston Martin DBS Superleggera whose value is N140,000,000
Range Rover Vogue N30,000,000
Lifestyle
Ramsey is one of the fine bobos in the industry. His style and sense of fashion are top-notch. He is very simple, humble, and melts everyone's heart with his charming smile.
Social Media
His Instagram handle is @ramseynouah with over 1M followers following his page.
Also, read Chinenye Nnebe's Biography.
Death Rumour
The rumors about Ramsey's death brought confusion to everyone. The claims were that he died of internal bleeding from an accident that occurred while shooting a movie. There was also a rumor that he was involved in a crash car accident that claimed his life alongside his friend.
Thankfully, all rumors were untrue. The amazing actor is alive, hale, and hearty.
Summary of Ramsey Nouah Age, Wife, Net Worth, and Biography
Ramsey has a major contribution to the growth of Nigerian movies. He is not only a talented actor; he is an exceptional director who had done so well to revolutionize the industry. Despite his struggles at the beginning, he kept the fire burning and waited patiently for his chance.
He is a role model and big brother to some of the actors and actresses in the industry. He is still very much active in the game and always ready to give his best.
Before you go, read Yul Edochie's Biography.