To start with, Public Administration is the utilization of government policies, the execution of governmental functions, and the administration of a state. Read further to get detailed information about Public Administration Courses in Nigeria.
As we proceed, we read about Public Administration and its History.
Public Administration and its History
Public Administration is the planning, directing, organizing, controlling, and execution of governmental functions.
It is generally known as the implementation of government policies. It helps to determine the programs of governments.
Also, View Beautiful Houses in Nigeria.
History of Public Administration
Public Administration originated in ancient times from the Greeks and Egyptians. In former ages, the Greeks constituted public affairs by the office. The principal officeholders were held responsible for managing and administering justice, maintaining law and order, and providing equity.
Back then, the Romans interfered and decided to build a more refined system under their empire. They created distinct administrative hierarchies for justice, finance and taxation, internal affairs, and foreign affairs. All of these each own their principal officers of state.
Furthermore, The imitated administrative structure took over the entire empire, with a body of authoritative officials organized in nested ranks reporting back through their superiors and the emperor.
Unfortunately, this refined structure disappeared after the fall of the Western Roman Empire in the 5th century. However, many of its practices continued in the Byzantine Empire in the East.
In addition, The Early European administrative structure developed from the royal households of the medieval period.

Up to the end of the 12th-century official duties in the households were poorly defined.
From the 13th Century
In the 13th century, separation emerged between purely domestic functions of the royal household and the functions connected with governing the state. During the 13th century, in the middle, three institutions stood up as the major bodies for handling affairs of state.
Early 14th century, the bodies of England and France emerged and they became distinctive only towards the beginning of the 17th century.
Also, The Civil service in China had the longest administration in history, it was organized really well and the pattern stood until 1912. The basic principles of modern civil services are to be found in the general code.

A civil servant is a significant body of people who are employed in the administration of the internal affairs of the state and whose role and status are not political, military, or ministerial.
Furthermore, in some countries, the civil service is not included in local governments or Public corporations. There are some mutual features among all civil servants. Civil servants are expected to advise and assist the ones responsible for state policy.
However, civil services is a system of hierarchy in which one is solemnly maintained with specific powers, well-structured duties, fixed positions, and salaries
Also, read Apps Used by G Guys.
Courses Under Public Administration in Nigeria
To enumerate, below is a list of Courses under Public Administration in Nigeria:
Development Administration
Democratic Studies
Elements of Government
Administrative Law
Elements of Management
Fundamental Ethics
General Studies Courses
Fundamental Philosophy
Government and Policies
Fundamental Theology
Inter-Governmental Relations
International Administration
Introduction to Business
Introduction to Entrepreneurship
Government Budgeting and Budgeting Techniques
Principles of Economics
Personnel Administration
Public Enterprises Management
Social Psychology
Social and Welfare Administration
Urban Administration
Introduction to Statistics
Introduction to Finance
Psychology (Introduction)
Logic Government Administration
Organizational Behavior
Personnel Administration
Tradition administrative
Logic Philosophy and Human Existence.
Schools that Offer Public Administration in Nigeria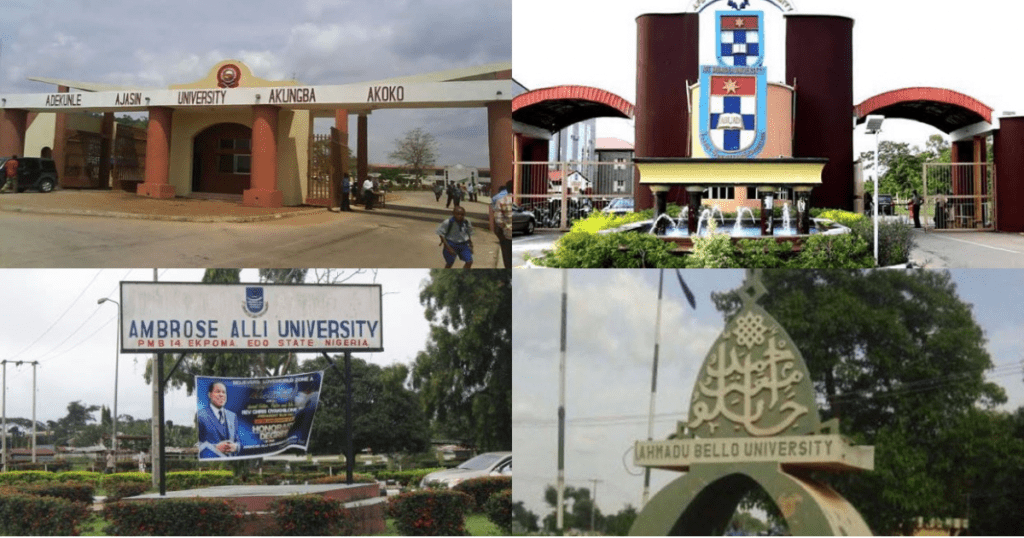 There are various Universities in Nigeria that offer Public Administration, they include:
Adekunle Ajasin University, Akungba-Akoko
Afe Babalola University, Ado-ekiti
Ambrose Alli University, Ekpoma
Ahmadu Bello University, Zaria
Bauchi State University, Gadau, Bauchi State.
Baze University, Fct, Abuja
Bayero University, Kano
Benue State University, Markurdi
Crawford University, Faith City.
Enugu State University of Science and Technology, Enugu.
Fountain University.
Godfrey Okoye University, Urgeuomu Nje
Joseph Ayo Babalola University, Ikeji-Arakeji
Lead City University, Ibadan
Mountain Top University, Makogi/Oba, Ogun State
Nnamdi Azikiwe University, Awka
Obafemi Awolowo University, Ile-Ife
Oduduwa University, Ipetumodu
Obong University, Obong Ntak
Olabisi Onabanjo University, Agọ-Iwoye
Salem University, Lokoja
Taraba State University, Jalingo
University of Abuja, Abuja
University of Ilorin, Ilorin
Usman Danfodio University, Sokoto
Yobe State, Damaturu
Also, Learn how Adsense Operates.
Public Administration Career Opportunities in Nigeria
Graduates of Public Administration can pursue a career or work as a:
Budget Analyst
Capital Programs Coordinator
Financial Manager
Chief Operating officer
Logistician
Policy Analyst
Public Affairs Director
Purchasing Agent
Strategic Planning Director
Special Projects Coordinator
Labor Relations Manager
Tax Examiner
Grant Writer
Accountant of Auditor
Financial Manager
Human Resources Manager
Public Administration Consultant
Fundraising Manager.
Moving further, we will summarize where Public Administration graduates can work.

A Public Administration graduate can work in the consulting field as a consultant.
Furthermore, They work for state and local governments, educational institutions, non-governmental Organizations, nonprofit Organizations, and the federal government.
Also, the degree required for these jobs is a bachelor's degree or master's degree.
Summary of Public Administration Courses in Nigeria
Public Administration teaches us about new public administration features and their importance.
Also, Public Administration is specifically a beneficial capability to all nations. So far, the world's establishment of highly trained administrative, executive, or directive classes has made it a distinct profession.
We hope you find this piece about Public Administration Courses in Nigeria interesting. If you did, kindly leave us a comment and share it with your friends and family.
Before you go, read about Gartic Phone Online Game.