Before we proceed to continue our reading about Cubana Chief Priest Hotel and full Biography, here's a table of facts to know about the businessman who is also a popular nightlife boss.
Real Name
Paschal Chibuike Okechukwu
Date of Birth
April 2, 1981.
Occupation
Businessman,
Celebrity Bar Man.
Nationality
Nigerian
Age
41 (2022)
Net Worth
$17,000,000
Wife
Angel Gold Okechukwu
Cars
2021 Toyota Land Cruiser,
Range Rover Autobiography,
Ferrari,
Range Rover sport,
Toyota Prado,
Lexus LX.
Club
Club Xhrine
Cubana Chief Priest Bio/Wiki
Let's start this article by talking about Cubana Chief Priest Hotel and the Cubana group.
Also. read Katia Washington's Net Worth.
Cubana Chief Priest Hotel and Cubana Group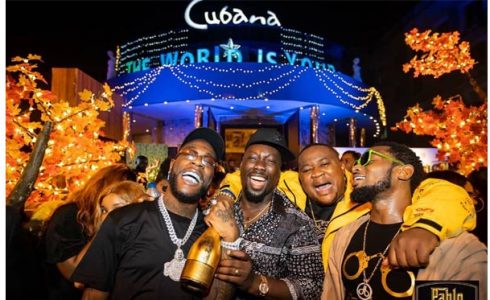 Paschal is said to be the former MD/CEO of Cubana Group, a company that according to its website is the Pioneer of Luxury Hospitality. Their website's "About Us" section features a picture of Cubana Chief Priest, Obi Cubana, Burna Boy, and Dbanj.
They further refer to their company as a company that has now evolved into a highly respected purpose-driven Nigerian Company with a reputable impact globally.
Cubana Group ventures into 3 business models. According to their company website, they venture into Nightlife, Real Estate, and Luxury Hotels.
It is also stated on their website that they have over 15 businesses running. They currently have two Luxury Hotels Businesses which are the Caledonian Suites and Cubana Suites.
The Group has 5 Nightlife Businesses running which include Crave by Cubana, Pablo by Cubana, Hustle & Bustle, Opium by Cubana, and Club Montana.
They have only one Real Estate Business and One Restaurant Business running which is Casa by Cubana and Ibiza.
These businesses sum up to a total of 9 businesses but it stated on their Company website that they have over 15 Businesses running.
Now that we know each of their businesses, let's take a look at each of them.
Also, read Pradeep Singh Ias Age.
Caledonian Suites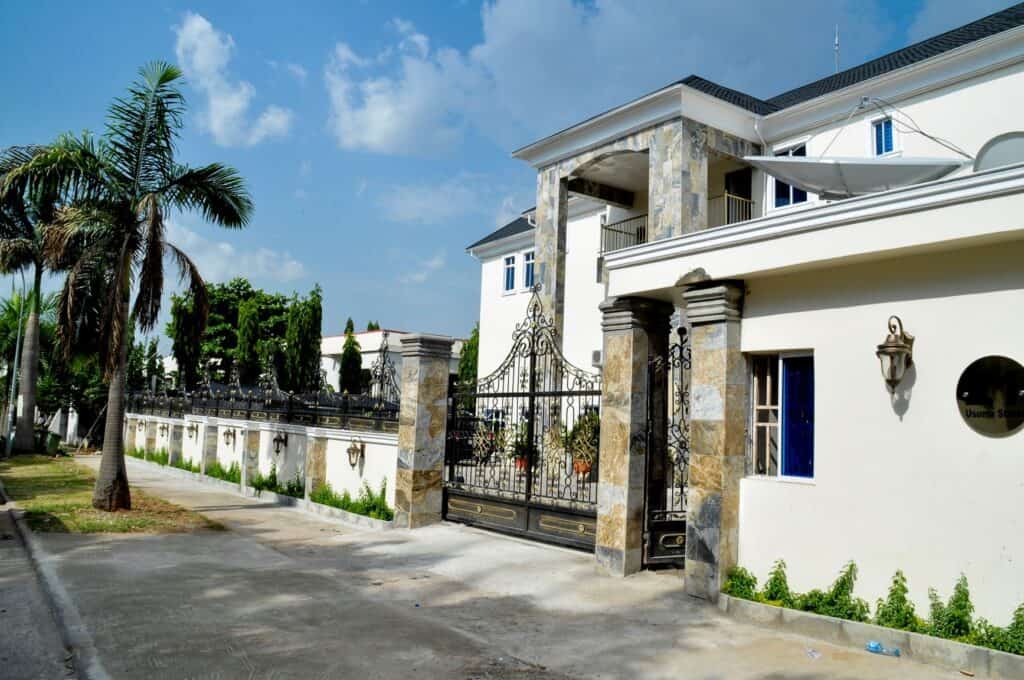 Caledonian Suites is one of the Luxury Hotel businesses of the Cubana Group and is located at 21 Usuma St, Maitama 900271, Abuja. As stated on the Suite's official website, its quest is to :
close the gap of inadequate provision of total excellence hotel services with strong integrity and high ethical standard
The Luxury Suite has 7 Rooms to choose from which are :
Standard Deluxe: holds a maximum of 2 people with a king-size bed and costs N40,000 per Night.
Caledonian Deluxe: 3 persons Maximum with a King size bed and costs N50,000 per Night.
Superior Deluxe: Maximum of 2 persons with king beds and costs N55,000 per night.
Diplomatic Suite: Maximum of 3 persons with King beds and costs N75,000 per night.
Business Luxury Suite: Maximum of 5 persons with king beds and costs N85,000 per night.
Ambassadorial Suite: Costs N90,000 per night and can hold a maximum of 5 persons with King beds.
Presidential Suite: N100,000 per night, king beds, and a maximum of 5 persons.
Now that we know about the rooms, location, and prices of rooms in the Caledonian suites let us discuss Cubana Group's second Luxury Hotel Business.
Cubana Suites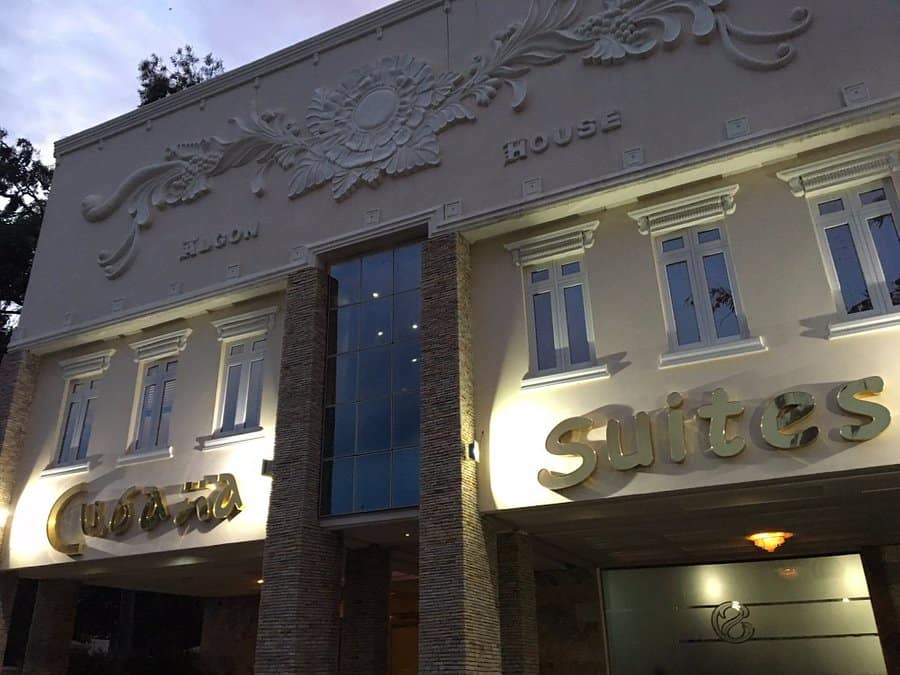 Located at 20 Yedseram St, Maitama 904101, Abuja.
This Luxury Hotel describes itself as a first-class highly luxurious international standard hotel that offers high-quality luxury accommodation and exotic foods.
According to its website, the venture has 5 types of rooms which are:
Cubana Classic: Costs N25,000.
Superior Deluxe: N35,000.
Executive Deluxe: N40,000.
Supreme Deluxe: N50,000.
Ambassadorial Suite: N70,000.
However, this Suite through its official website declared a cease operation on September 12, 2018, announcing that it is still fully operational through its sister Company, Caledonian Suites.
Also, read Dating Apps Used by Yahoo Guys.
When you try to access its Official Website, a notification pops up which says
Dear Distinguished Cubana Suites Guest, on Wednesday the 12th day of September 2018, operations and services were temporarily shut down at the hotel. This disruption of service is highly regretted by the management and staff of the hotel. We assure you that your hotel of choice, Cubana Suites is still fully operational through and in conjunction with our sister company, Caledonian Suites (located at the serene and highbrow 21 Usuma Street, off Gana Street, Maitama, Abuja and overlooking the world class IBB Gulf Course) and you can still enjoy both our highly luxurious and high quality first class accommodation and banquet services. Payment(s) made through our Cubana Suites account remains valid and entitles you to seamless hospitality services at Caledonian Suites. Once again, we apologise for the inconvenience this may have caused you and look forward to serving you even better in the future. Signed: Management
This concludes the end of the description of Cubana Group's Luxury Hotels Businesses and Cubana Chief Priest Hotel.
We will now proceed to talk about the Group's Nightlife Businesses.
Crave by Cubana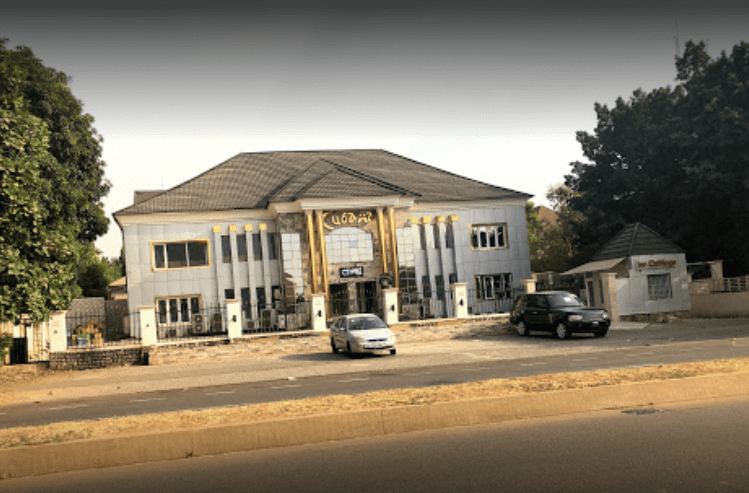 This Cubana Owned venture is located at 130 Adetokunbo Ademola Cres, Wuse 904101, Abuja, and is always open 24 hours.
Pablo by Cubana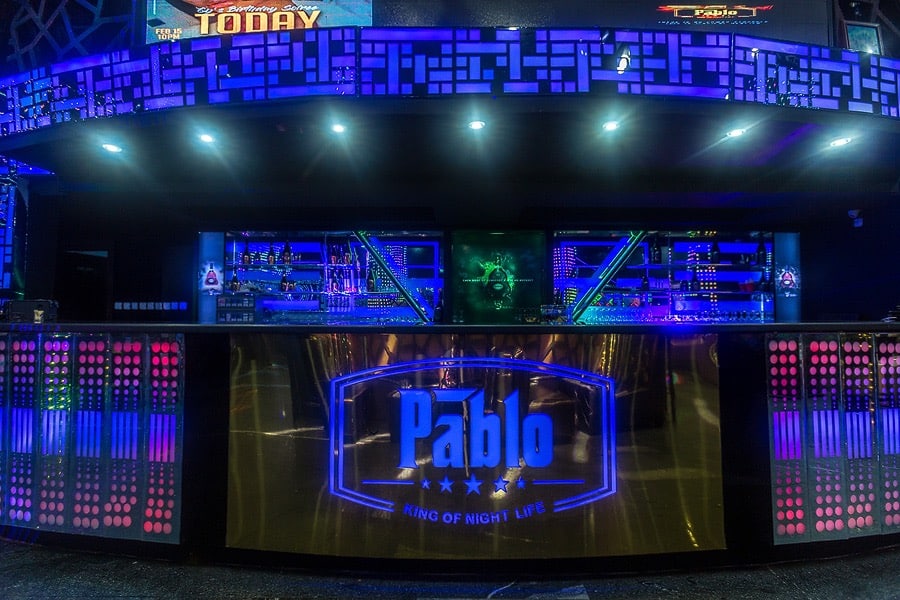 Also, this is owned by the Cubana Group, located at 17 Adeola Odeku St, Opebi 106104, Lagos. They have dine-in service options and Take-away.
Hustle & Bustle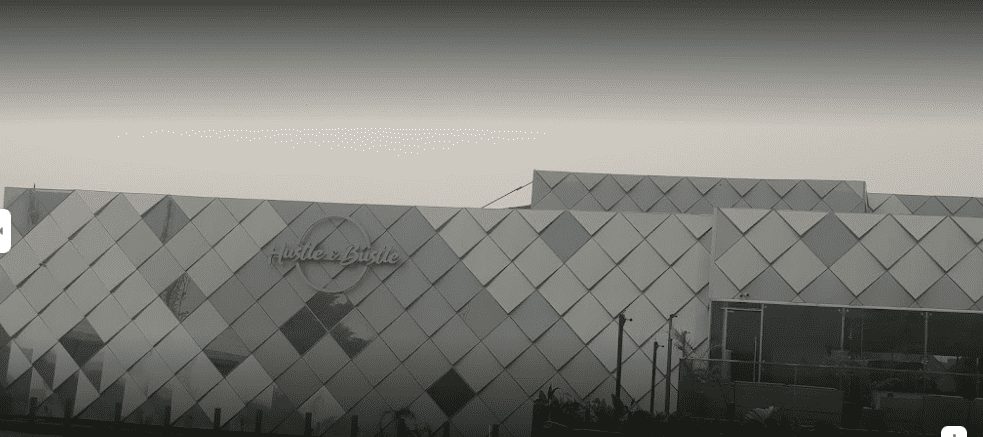 This venture is located at 80 Aminu Kano Cres, Wuse 900288, Abuja. They offer Dine In, Takeaway, and Delivery service options.
Also, read Beautiful Houses in Nigeria.
Opium by Cubana
This is located in Imo, Owerri State.
Club Montana
Club Montana is located at 15 Isaac John St, Ikeja GRA 101233, Ikeja and they also offer Drive-In, Take away, and Delivery service options.
In Conclusion, those are the Nightlife Businesses Operated by Cubana Group.
Let's wrap it up by discussing their Real Estate and Restaurant Business.
Casa Cubana Homes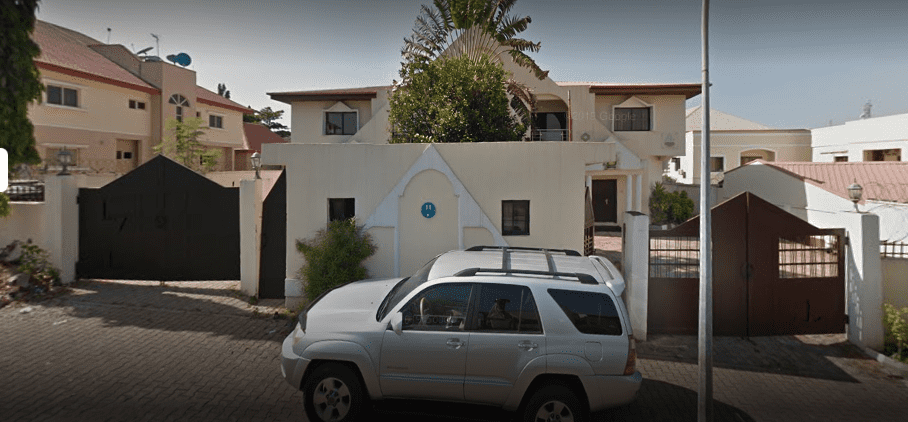 Ibiza Nite Club
Ibiza is a business owned by the Cubana Group classified as a restaurant and can be located at No.11 Port Harcourt Cres, Garki 900103, Abuja.
Now that we know about Cubana Chief Priest Hotel and Nightclubs, we will discuss his Biography in detail.
Cubana Chief Priest Biography
Cubana Chief Priest whose real name is Paschal Chibuike Okechukwu and was born on April 2, 1981, is a businessman and often refers to himself as a Celebrity Bar Man.
Chibuike was born and bred in Umuhu Okabia, Orsu Local Government Area of Imo State on the 2nd of April, 1981. He started and finished his primary school education in Imo state.
He holds the second son position in his family. Years after, he decided to relocate.
He relocated to Aba in Abia State to join his father and learn shoe-making in Aba.
Paschal enjoyed shoemaking and disclosed some time ago that he earned his first million from the shoe-making business when he was schooling in the Federal Polytechnic Nekede in Owerri.
He grew up alongside his other siblings and chose to never quit his shoemaking business.
Also, while he grew up, he had an intense desire to become a musician as he has discovered that he so much enjoyed music.
He followed the works of popular musicians such as Lagbaja, Sound Sultan, and many others. He was probably impeded by his voice and mother tongue but he wasn't going to give up on the Entertainment Industry in Nigeria.
Years after, he has gathered fame and popularity as well as become an important figure in the Nigerian Entertainment Industry, he has worked with numerous artists and celebrities.
He even worked recently with Mercy Eke, Big Brother Naija's Winner in 2019. He sponsored her at the reality show that rounded up recently.
The Celebrity Bar Man, as he always addresses himself has always made the disclosure that Davido played a great role in his popularity.
2018
He made it known that on the 19th of August, 2018, Davido alongside his fiancée, Chioma was in Owerri for a performance. The performance gathered a lot of crowds as fans were trooping into the Cubana Grand Hotel in Owerri. This increased Cubana's popularity.
To date, Davido and Cubana are very good friends and they take a lot of pictures together often.
Amidst all the fun and entertainment, Cubana's Biography is not complete without mentioning that he is happily married to a beautiful wife. His wife is briefly talked about in the next section.
Also, read Janemena's Biography.
Cubana Chief Priest's Wife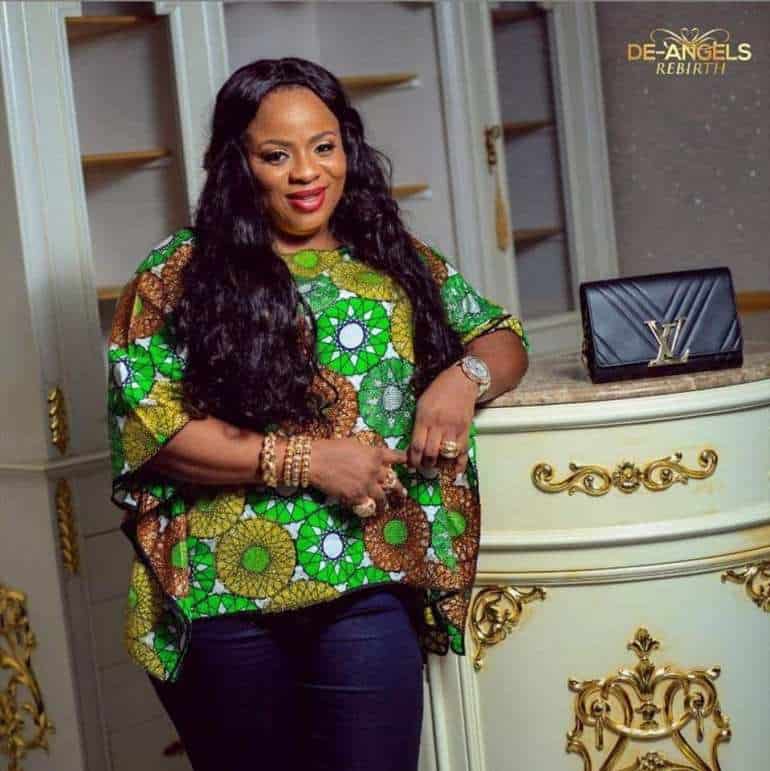 Cubana is happily married to his wife, Angel Gold Okechukwu who like her husband owns a slice in the Entertainment world.
She is the proud owner of @_DeAngels – De Angels Bar & Grill which is situated at Plot f16, Housing Area B, New Owerri 460281, Owerri in Imo State.
Angel Gold was born on the 29th of January and is very dear to the Celebrity Barman. Cubana made a disclosure on her birthday in 2021, letting her know that she's a good woman, rare to find, and very important for him to keep her.
She currently operates two branches of De Angels Bar & Grill and declared her excitement for the opening of her third branch in December 2021.
The Couple is happily married and often times pen emotional notes as captions to each other.
Their union is fruitful and blessed with 2 children.
Cubana's Children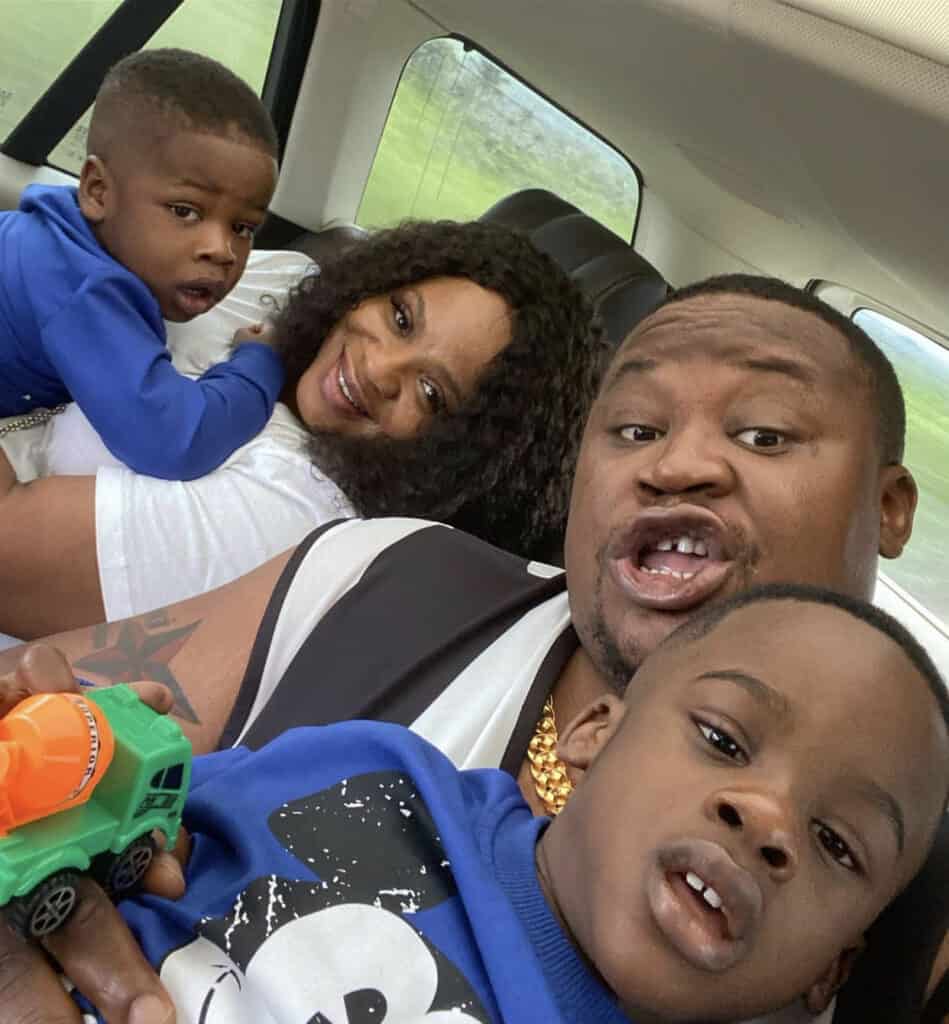 Cubana's marriage is blessed with two handsome boys whose names are Chukwuebuka and Obinna.
Obinna was born on the 11th of April and Chukwuebuka was born on the 29th of December.
Both of Cubana's Children were born in the United States.
Career
As stated earlier, Cubana has ventured into different things, he went into shoemaking in Aba. He revealed that he made his first 1 million naira from the business in the Federal Polytechnic Nekede in Owerri, Imo State.
Also, he tried to venture into music but wasn't a success at it and decided to keep his head high and remain in the Entertainment Industry.
He is the former MD/ CEO of the very famous Cubana Groups.
Cubana Chief Priest is the owner of Club Xhrine in Owerri, Imo State. His club has hosted Top Artists in the Country such as Burna Boy, Davido, Peruzzi, and many others.
His exceptional love for Davido is very obvious as they frequently hang out together and he hammers about him being the cause of Cubana's Popularity.
Also, read Moneybagg Yo Biography
Education
Following through this post, we already know that Cubana started and finished his Primary School education in Imo state, also he started and finished his secondary school in Imo.
He then proceeded to the Federal Polytechnic Nekede, Owerri where he said he made his first 1 million in the shoemaking business.
Asides from being an entertainer, Cubana has some formal education qualifications, on the 24th of April, 2021.
He bagged a doctorate degree in Event and Hospitality Management. He himself shared this on Instagram and captioned his photo:
Dr. Ezemuo? Doctor Of Liqourology? Swipe?? @ugochukwuharvey @chief_charles_mba Doctors Of Houseology? #CelebrityBarMan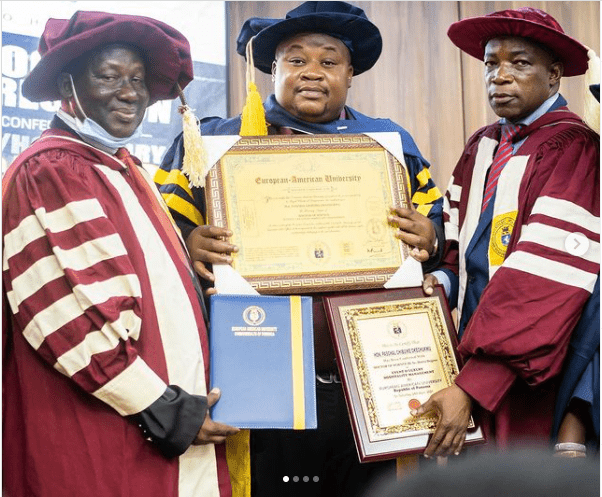 Cubana Chief Priest's Endorsements
As seen on his Instagram Profile, Paschal is an ambassador to quite a number of companies, mostly those in the drinks industry.
It is clearly seen on his Instagram profile with over 3.6 million followers that he's an ambassador of Moet Hennesy, Bullet, Geely, and Mikano.
However, this may not be the complete list of his endorsements but those he shared with the public.
Now that we know about Cubana Chief Priest Endorsements, let's talk about his Social Media.
Cubana Chief Priest's Social Media
Cubana is a well-known entertainer, thus he uses his Social Media often. He gained popularity doing what he loves, entertainment. Cubana Chief Priest Hotel is as popular as himself.
He however stated on his Instagram page which has over 3.6 million followers that he has no Twitter or Facebook account.
Cubana makes use of his Instagram account quite a lot, he has made a total of 2,163 posts, has 3.6 million+ followers, and is following 735 people on Instagram which includes his wife and popular celebrities like Don Jazzy, Iyanya, Davido, Olamide, Dremo & Patoranking, just to mention a few.
Cubana's Instagram can be found at @cubana_chiefpriest.
Cubana Chief Priest Net Worth
Cubana Chief Priest's Net Worth has increased exponentially over the years, attributed to his booming businesses and his endorsements. Bringing his total Net Worth to Over $17,000,000. The Entertainer and Celebrity Bar Man is worth over seventeen million United States Dollars!
Knowing Paschal has this much money, I'm sure you'll be curious about the cars he drives, So am I!.
The next section discusses Cubana's Car Collection.
Also, read Olamidebaddo's Net Worth.
Cubana Chief Priest's Cars
Cubana Chief Priest is a lover of automobiles and has jaw-dropping cars in his collection. His collection of Cars includes a 2021 Toyota Land Cruiser, a Range Rover Autobiography, a Ferrari, Range Rover Sport, Toyota Prado, and a Lexus LX.
This is most likely not the complete list of his cars but these are the ones that he's mostly seen with.
To wrap the post up, we will look at the final notes on Cubana Chief Priest Hotel and Biography.
Final Notes on Cubana Chief Priest Hotel and Full Biography
Now we know full details about Paschal Chibuike Okechukwu popularly addressed as Cubana Chief Priest.
He isn't an overnight millionaire and he started from the trenches. Started with shoemaking and is now a popular entertainer, or a Celebrity Bar Man as he always addresses himself.
We hope you found this piece interesting, kindly share it with your friends and family.
Before you go, you may read Mercy Johnson Okojie Net Worth.