Cryptocurrency is one of the most trending topics in Nigeria and the world at large. This article provides a list of the Best Sites to Buy Cryptocurrency with Credit Card.
Cryptocurrency is a digital currency that makes use of cryptography to secure transactions. The idea of a decentralized economy is the brain behind the existence of cryptocurrency.
Hence, there are no regulatory bodies responsible for overseeing the transactions. This is possible through Blockchain technology, a technology that is used to record transactions information.
The information is stored in a block on a network connected through peer–to–peer nodes. The blockchain is difficult to hack and cheat which makes it secure.
There are many cryptocurrencies with Bitcoin being the most popular one. Others are Litecoin, Ethereum, Bitcoin Cash, Ethereum Classic, Zcash, Tether, Binance Coin, Terra, XRP, Cardano, TLM, Solana, Avalanche, and many more.
Cryptocurrencies like every other currency can be exchanged, that is, they can be traded. In this article, our major focus is to look at the best websites to buy crypto with debit or credit cards.
There is a need for proper research about the choice of websites to trade your digital assets, especially using a debit card, credit card, or both. This will help to make a decision on which platform to choose.
We have a curated list of popular websites one can buy crypto with their credit without fear or uncertainty. The list is based on research on the following criteria.
Susceptibility to frequent attacks from theft or hackers
The customer service relationship
The ease of using their platform
The amount of charges on every transaction made.
The level of security and privacy
Side attractions
Best Sites to Buy Cryptocurrency with Credit Card
To enumerate, here is a list of the best sites to buy cryptocurrency with a credit card or debit card in no particular order:
Coinbase
Crypto.com
Binance
Coinmama
CoinSmart
Paybis
Bybit
Bitpanda
eToro
Pionex
However, It is important to note that this list is a result of our research and the reviews from users.
Also, read Cumrocket Cryptocurrency Facts.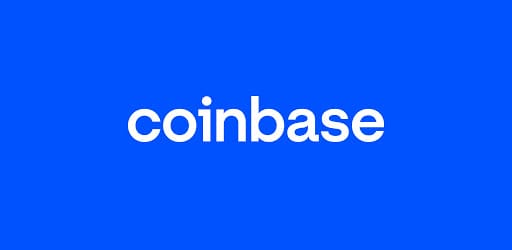 Coinbase is very popular among crypto folks especially beginners because it is easy to use. It came into existence on 10 June 2012. The company was founded by Brian Armstrong and Fred Ehrsam.
There is no known headquarters of the company as all workers work remotely. The company has grown over the years, the revenue accrued in 2021 is $7.84 billion with over 30 million active users across different countries.
Why Coinbase?
Coinbase has an interface that is very easy to use, this is their selling point, and this helps attract newbies saving them the stress of the complexities attached when using their interface.
In addition, they have set a platform to educate and reward users as they learn about cryptocurrency on the platform. This initiative makes it a go-to website for beginners in cryptocurrency.
Crypto can be purchased on Coinbase using a debit card or credit card as long as it supports 3D security. The limit for daily transactions using the card is $3000. The security platform is moderately secured as they make use of using two-factor authentication.
Furthermore, in the advent of a crisis or any events that could threaten the existence of the company. There is a high tendency of getting 98 percent of your money. Consequently, there is one of the most reliable crypto exchange websites as they are insured by FDIC.
The transaction fees charged for purchases using debit or credit card is 3.99%. However, Coinbase has a visa debit card called Coinbase card which can be used for crypto purchases also. They charged a flat fee of 2.49% for all purchases using the card.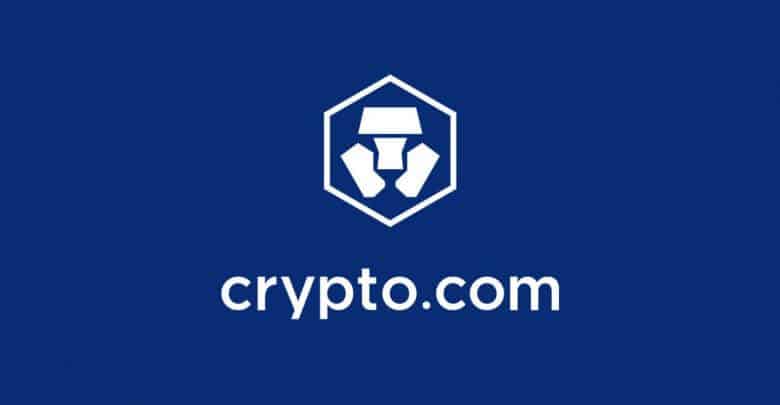 Crypto.com is also an interesting website. It offers to trade a wide range of cryptocurrencies, with over 250 in its collections. It was established in 2016 by Bobby Bao, Gary Or, Kris Marszalek, and Rafael Melo. Initially, they were known as "Monaco Technologies" before they renamed the company Crypto.com.
Why Crypto.com?
Crypto.com is one of the most secured exchange platforms. The security measures employed involve multi-factor authentication and whitelisting.
In addition, they are insured by FDIC just like Coinbase, this helps to store the deposits of their customers in offline cold storage to minimize theft by hacking or losses.
It is beneficial to crypto traders who will love to buy and or hold their cryptocurrency because of the incentives attached to it. The incentive involves low fees charged on each transaction, the better part of it is that the fees gradually for a large volume of trading.
There is also a bonus attached for buying and holding the company's own currency(coin), CRO.
Furthermore, there is a promotion on the app which is an investment scheme. This involves staking your coins for a specified period of time and getting rewarded with an interest after the specified period.
In addition, there is the chance to secure crypto loans, the amount given is 50% of the amount the user is holding.
To add to the list, crypto.com makes use of a payment mode that is flexible. In other words, it means it is possible to make payments with several fiat currencies. In addition, they accept credit and debit cards for crypto purchases with 2.99% of the purchase charged as transaction fees.
Also, read Google Adsense Operating System.
Limitations
The customer service is very poor and not good enough despite having a live chat, a page dedicated to customer help, and an email. There are complaints from users that give their customer's service a low rating.
Furthermore, the platform is complex to use. It is not advisable for beginners in crypto as the processes involved in navigating the platform are much and overwhelming.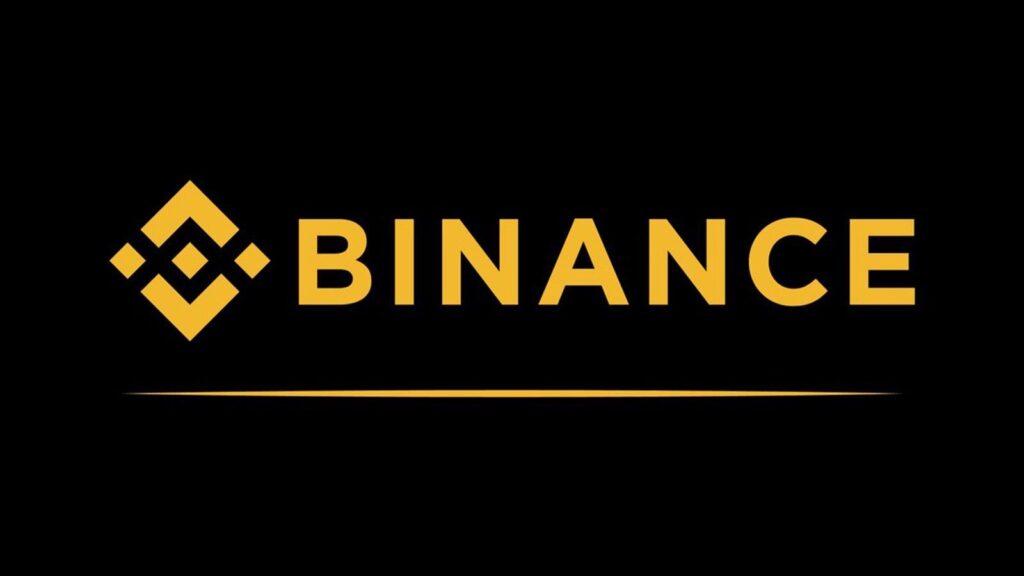 Binance was launched in 2017. The platform is widely used and unarguably the most popular platform to trade your cryptocurrency. Changpeng Zhao, a software developer is the brain behind its existence.
Unfortunately, the UK, USA, and 5 other countries followed a series of investigations on tax fraud and money laundering. The market on Binance is vast compared to other platforms. There are more than 300 available cryptocurrencies in their collections to trade on.
Why Binance?
The transaction fees charged by Binance are remarkably low compared to the majority of its competitors. The fees range from 0.015% to 0.10% for purchasing fees, 3.5% for debit card purchases, and $15 for US wire.
This platform has tight security measures set in place. They make use of two–factor authentication, address whitelisting, device management, and restriction of access to the device. In addition, they are insured by FDIC to help secure their customer funds.
Binance set up Binance Academy to help interested individuals learn about cryptocurrency and crypto-related resources. There is a separate website dedicated to this course and all the tutorials are completely free.
Limitations
Recently, Binance has come under scrutiny by regulatory bodies in the UK, USA, Japan, and Hong Kong. In 2019, Binance was banned by the US government making it impossible to register users from the USA.
Consequently, Binance US was created as a strategic plan to cater to the needs of the USA citizens who want to make use of the site. The setback is that all the features on Binance are not available on Binance US.

Coinmama is also a good platform to buy and sell cryptocurrency. it was founded by Nimrod Gruber, Laurence Newman, and Ilan Schuster. It is very easy to use and navigate as most of the processes are simplified. They are fully operational in 188 countries and still growing.
Why Coinmama?
This website is one of the best websites to trade because of its simplicity. Crypto can be purchased on the website using a debit card or credit card after going through the verification process. Once you are verified, there is the chance to carry transactions worth $5000 per day, $20000 monthly for bitcoin, and $15000 monthly for altcoins.
The transaction fee is between $4.9 and $5.9. However, when purchasing bitcoin above the crypto spot price you are charged 5 % of the total amount.
Also, read Gartic Phone-Telephone Game.
Limitation
There is no dedicated wallet whatsoever for Coinmama, unlike other platforms. One has to create a separate on another platform.

A Canada—based crypto exchange platform founded in 2017. However, they are not much available in many countries. It has a very comprehensive interface for beginners and advanced traders.
Why CoinSmart?
They are the only exchange company dealing with crypto that:
Make sure deposits are all in the users' registered account(s) the day they are received
Has a fast verification process
High referral bonus
They accept credit cards, and debit cards coupled with wire transfers. Their processing is very swift and 6% is charged as the transaction fees.
Aside from the platforms mentioned above, we have other platforms which are suitable for the purchase of crypto using credit cards or debit card
Paybis
Bybit
Bitpanda
eTorro
Pionex
Summary of the Best Sites to buy Cryptocurrency with Credit Card
Cryptocurrency is trending and will continue to trend in the future. Because of this, it would be wise to carry out your own research and find the best cryptocurrency that will yield you a good return over time. After, you then make your purchase through any of these best sites to buy cryptocurrency with a credit card or debit card.
Before you go, read TLM Crypto Facts.